"Being real" has always been a keystone of marketing and advertising, but in a digital world where impressions are fast and last forever, authenticity is more important than ever for earned media.
I recently engaged in a discussion with
Michael Torano
, President at Sevens Full (a consultant who works on digital out-of-home advertising), who had some great insights into becoming a successful participant in social media:
"The old adage "Content is King" also applies to social networking, social media and online community efforts for business. Advertising has historically been a one-way conversation as marketers "shout" their message in whatever medium reaches potential customers. Social media should be treated as "EARNED MEDIA" and is an opportunity to engage and participate in the conversation rather than direct it.
"For this reason, successful and efficient social media marketing tactics should be a participatory engagement with the sharing of information, tips, etc. relevant to your business. If your engagement (updates, tweets, blog, etc.) is delivered as yet another "media channel" with a constant stream of offers, ads, coupons, etc. you'll find that it is treated as advertising and "tuned out." Who wants to "follow" an advertiser for commercials anyway?
"Regarding online communities and other social networking media, be prepared to surrender control of the conversation. You'll have to take the bad with the good and respond to both. This provides an inexpensive, real-time opportunity to hear/read what your customers and prospective customers have to say about your product and/or service.
"Many firms utilize social media as an additional channel for customer service and FAQ support rather than marketing. There's nothing wrong with adding a little "personality" (humor, daily activities, opinions, etc.) to the stream of updates. Most will consider it pleasant and even reply; this places a real person in your stream and invites even further engagement. Place a marketing message in your stream. Just be sure it's surrounded by non-advertising related content to keep the dialogue going and to attract followers and community."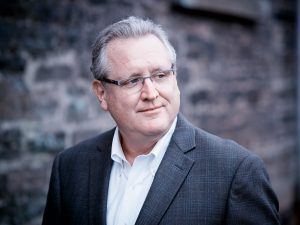 Mark Schaefer is the executive director of Schaefer Marketing Solutions and COO for B Squared Media. He is the author of several best-selling digital marketing books and is an acclaimed keynote speaker, college educator, and business consultant.  The Marketing Companion podcast is among the top business podcasts in the world. Contact Mark to have him speak to your company event or conference soon.