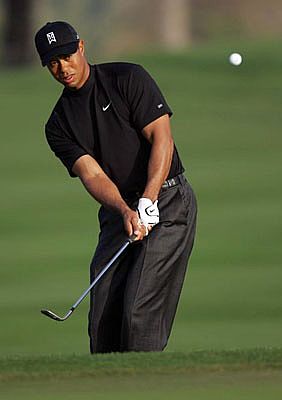 I am a lousy golfer.  But all it takes is one great shot to keep me coming back to the golf course.
I had been feeling a little down about the blog this week. When I switched to WordPress, I lost 90% of my RSS feed readers and it's been slow coming back.  I felt like I was starting over.  There have been technical problems that have caused a lot of pain-staking and boring work.  And some of my best writing (IMO) did not seem to connect with people.
Out of the blue, I received an email from Dan Levine (@schoolmarketer).   I don't know Dan other than his occasional comments on my blog, but he felt compelled to write me a lengthy e-mail. In part, he said:
I appreciate what you're doing — slowly and surely, thoughtfully and methodically, you're helping shape the direction of this "new" medium. In a landscape filled with yes-people and a few too many sheep, your posts are making ripples that will eventually lead to new ideas and fresh approaches. I have no doubt.

Too often we hear from folks who are disappointed or frustrated by our work; I think it's important to also let folks know when we appreciate the work they're doing. So … thank you.
Boy how a few kind words like that can get you back on track.  Dan's words came at such a good time.  It was a chip shot from the rough that landed three inches from the hole.
More important, there is a great lesson here in taking time to thank people and connect to them in a meaningful way.  Thanks for the inspiration, Dan.