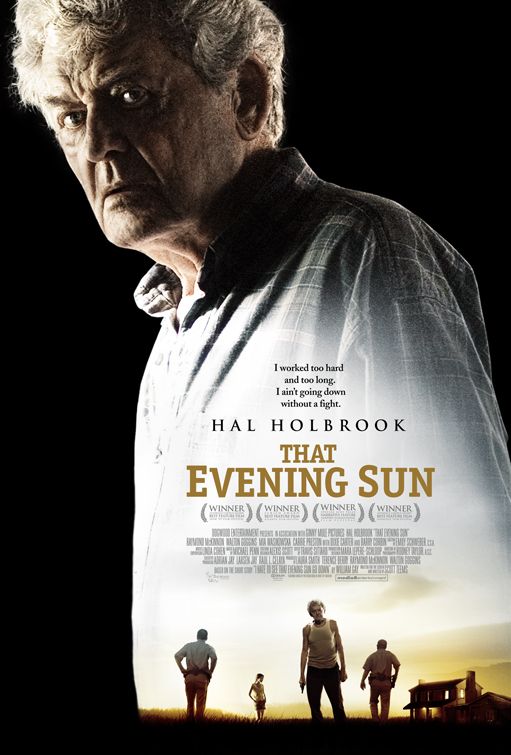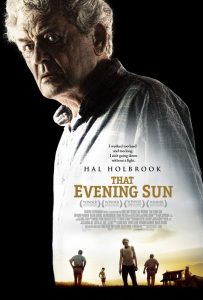 Last week I attended a premiere of a wonderful film called That Evening Sun.  I live in Knoxville, TN, which is 2,191 miles from Hollywood. We don't attract too many premiers around here. This one was special because the film was produced and filmed about 10 miles from my home and the making of it is a story that may inspire you.
That Evening Sun was the first film by a new company, Dogwood Entertaiment, and executive producers Larsen and Adrian Jay.  Like so many triumphs, it was born of tragedy. In 2007, Larsen, a successful media executive and entrepreneur, sustained severe injuries when he fell off of a roof.  Being confined to a wheelchair gave him a lot of time to think about his life and what he was really accomplishing. "Life is too short," he said in an interview. "I know that all too well now."
After multiple operations, he arose from his wheelchair with a new passion to achieve his dream of making a feature film.
Larsen and Adrian made their dream come alive with fierce determination and keen business maneuvering. They raised the necessary capital, partnered with executives in Los Angeles, and filmed a feature-length film in 22 days. Best of all, they delivered an award-winning film that has legitimized their venture and launched a bright new company.
Larsen and Adrian inspired me to think a little bigger about my own life and career.  Heaven forbid it should take a life-altering injury to be a catalyst for change.
What if you viewed yourself as the executive producer for YOUR dream?  Could you assemble the resources and create it in 22 days?  Could I do it?  Would I do it?   How about you?  Would it take a catastrophe to even give us the time to dream these dreams?
P.S. Click on the picture to see the movie trailer, and don't miss a chance to see it. Hal Holbrook deserves an Oscar nomination for this!