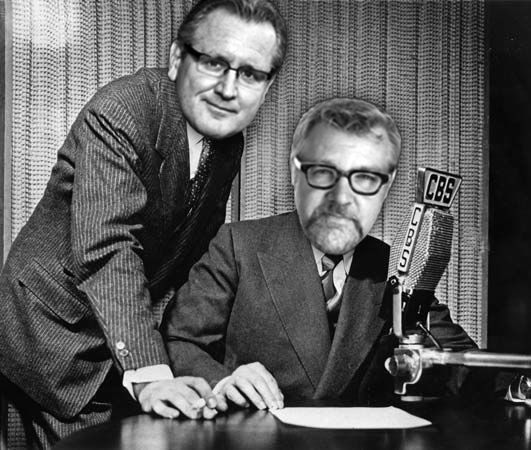 Tom Webster and I have just completed our one-year anniversary of The Marketing Companion podcast. This has defintely been a "learn by doing" exercise for both of us so I thought with 12 months under our belt it would be appropriate to reflect on five unusual podcasting tips and lessons learned.
Limit complexity
One of the unusual aspects of our podcast is that we have had no guests. One of the benefits of this strategy is that we have limited complexity — our show doesn't fall through if the guest gets sick, for example. Tom and I are busy so to keep this a joyful activity we keep the podcast creation as simple as possible, in every way.
Entertainment value
On every show we try to insert something that is off the wall and entertaining. If you are going to spend 30 minutes with us, yes, you will learn something … but you will laugh too. I think entertainment value is a huge idea as you think about standing out amid growing content density.
Generating conversational ideas
I think a key to our success so far has been developing conversational topics ahead of time. That gives us time to think, prepare and maybe add some quirky entertainment along the lines of the discussion. Nothing we record is rehearsed but we do think about the topics ahead of time. This has been a key to the successful conversations but I still wonder about this next one …
Do we worry about shelf life?
One amazing thing I have learned is that every month, new listeners go back and listen to earlier podcasts. I mean hundreds of people listen to those old shows. I did not expect that. The canon of podcasts we have created still means something, still generates downloads months after they have been recorded.
So an issue we struggle with is coming up with long-lasting topics. It's easy to do "ripped from the headlines" commentary but we are aiming for something a little deeper and more profound in the podcast. Or should we even worry about that? I think we are still evolving and learning in this regard.
Promotion and the lack of it!
Our listenership is growing month by month — far exceeding expectations — despite the fact the sorry fact that we do nothing to promote it. With the exception of an introductory blog post, we do literally zero to ignite our work. Neither Tom nor I are rah-rah types so we recognize that self-promotion is a weakness for both of us. We TALK about promotion but haven't done much about it.
The lesson? We must be creating something great because we're sure not winning fans with our marketing skills! We are NOT a best practice to follow in that regard. We need to figure this out because we're certainly sub-optimizing the great work we're creating.
We are both craving feedback on the podcast. What can we be doing to create a better experience for you?
If you are just discovering our podcast, here is a handy Marketing Companion Episode Guide.
Other ways to listen to the podcast:
The funny graphic comes from my friend Ralph Cipolla. In addition to being a media and numbers wizard, he rules PhotoShop!