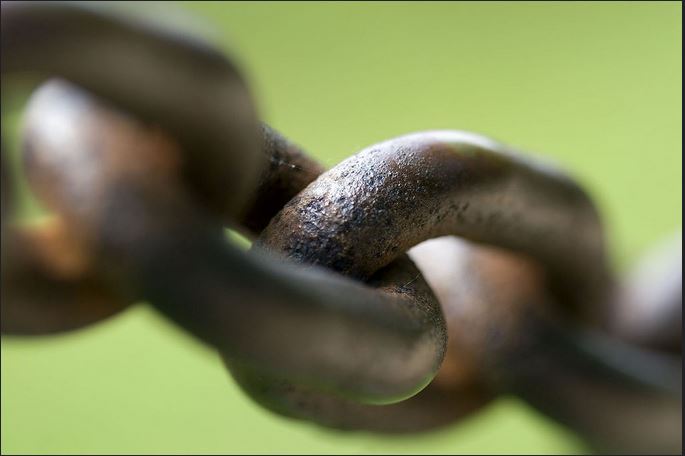 Influence marketing is becoming shrill and annoying.
Every day I get nonsensical pitches asking me to become a brand advocate and write about a brand, watch a demo for a brand, or accept a guest post (about auto glass tinting, tanning beds, accounting software?). I guess it's predictable … like anything in business, when people find a good thing, everybody piles on.
But what dismays me is that even many great companies are doing this all wrong. Like any consumer, I form relationships with my favorite products almost as if they were my friends. This notion seems to be lost on most people tapping into influence marketing.
So sitting in the seat of a company marketing executive trying to get my attention, here is what I would do. This is a personal post. I am only speaking for myself. But I think these general themes probably also apply to many other "Citizen Influencers" who have a powerful online voice.
Here is your game plan for getting your product mentioned on my blog (and speeches and classes and podcasts).
1. Make it real
Tom Webster and I have a new sponsor for our Marketing Companion podcast, gShift. I have become a true fan of this brand. Why?
I have known gShift's marketing director Jonathan Barrick for years through this blog and Twitter, long before he was even in his current position. He flew all the way from Toronto to attend Social Slam where we got to meet in real life for the first time.
So when Jonathan approached me about advocacy, he immediately had my attention because I already knew him and trusted him. Our relationship was real.
2. Have patience
Building a real relationship like I just mentioned does not happen over an email and it does not fit neatly into a company's quarterly sales objective. Building a trusting relationship is not a campaign, it is not something with a guaranteed payoff in your timeframe. It requires patience, and most companies don't have patience.
3. Respect for my time
Is there anybody reading this who is NOT busy? Of course you are. As an entrepreneur, I HAVE to make every hour of my life count.
This is why I don't have 30 minutes to give you (a stranger) feedback on your product demo. If you REALLY want my time, if you TRULY value my opinion, are you willing to pay me for it? If you're not, then you're simply using me.
There is a very large organization lobbying to get me involved in their annual meeting. They want me to fly across the country and spend three days with their leaders. For free.
I am eager to help them but I'm not an executive of a big company with a fat expense account. For me to make this trip, it literally replaces three days of consulting, teaching, or content creation I could be doing to feed my family. Taking this time out of my schedule is a tangible economic loss.
I am not demanding that I be paid for "advocacy." Not at all. If you earn it, I'm an advocate. But I think companies need to view influencers as humans, not "channels," and respect them enough to make them economically whole if they are creating value for your company. There. I said it. I want to be paid for my time.
4. A brand advocate through true value. 
I had a wonderful experience with IBM last year. I attended one of their conferences (they paid me a small amount to make me economically whole) and I got a chance to meet executives and engineers working on cutting-edge ideas and systems. For a blogger and a teacher, this is pure heaven!
Subsequently, IBM's ideas have been showing up in my classes and speeches. I would guess in the last 12 months 5,000 people have heard me mention IBM and they are not paying me to do it. I BELIEVE in what they are doing and they gave me extraordinary insight — not a sales pitch — so I could do my job better. That is advocacy done right.
5. Agency for advocacy?
In my book Return On Influence
 (the first book written about this subject), I predicted that specialty agencies would emerge to speciliaze in influence marketing.
This is happening. And in some cases, large PR or ad agencies are developing influence marketing departments. It's a hot trend.
But I am conflicted about this. I recognize the opportunity for partnering with third-party specialists, but is it smart to out-source key business relationships?
6. Follow through
Last year a company threw a lavish dinner for a group of influential bloggers. It was extremely well done. The company facilitated conversations without "selling" and I had the opportunity to really get to know some of their executives.
And then, I never heard from them again.
That just makes no sense. Remember, we're building trusting relationships here. Let me hear from you now and then.
So there are a few ideas for you. Again, I'm not speaking for everybody out here but I think these are real issues to developing relationships that result in true advocacy.
What is your take on this?
Illustration courtesy Flickr CC and DC John