By Mark Schaefer
I set a world record on Christmas Day.
I received a new FitBit wearable fitness tracker and was the only person in history to put it on, wear it for three hours, and not record a single step. I was couch-bound. The company created a new achievement badge just for me — The Weekend at Bernie's Badge.
A funny observation, but I need to make a serious point today about blogging (and other sedentary knowledge worker activities) and how we all need to be aware of new research that indicates how hours of sitting may actually block the positive impact of exercise.
The blogging sickness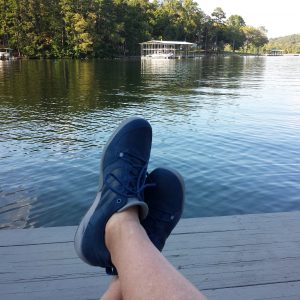 I'm an active person. I play tennis, hike, bike, and kayak when the weather is nice. But despite the activity level, I'm overweight and have struggled to get the weight off. Some of this is genetic, some of it is the lower metabolism associated with my age, and some of it might be because I'm a blogger according to research.
A study published last month compared male exercisers who also sit extensively with those who are more active generally. The findings suggest that a single vigorous workout may do little to counter the effects of prolonged sitting (about 14 hours per day).
"So much sitting seems to have made the men's bodies exercise-resistant," a researcher said. In essence, inactivity altered the subject's physiology in ways that apparently prevented exercise from improving the metabolism of fat. The researchers theorize that the act of sitting blocks the normal impact of exercise.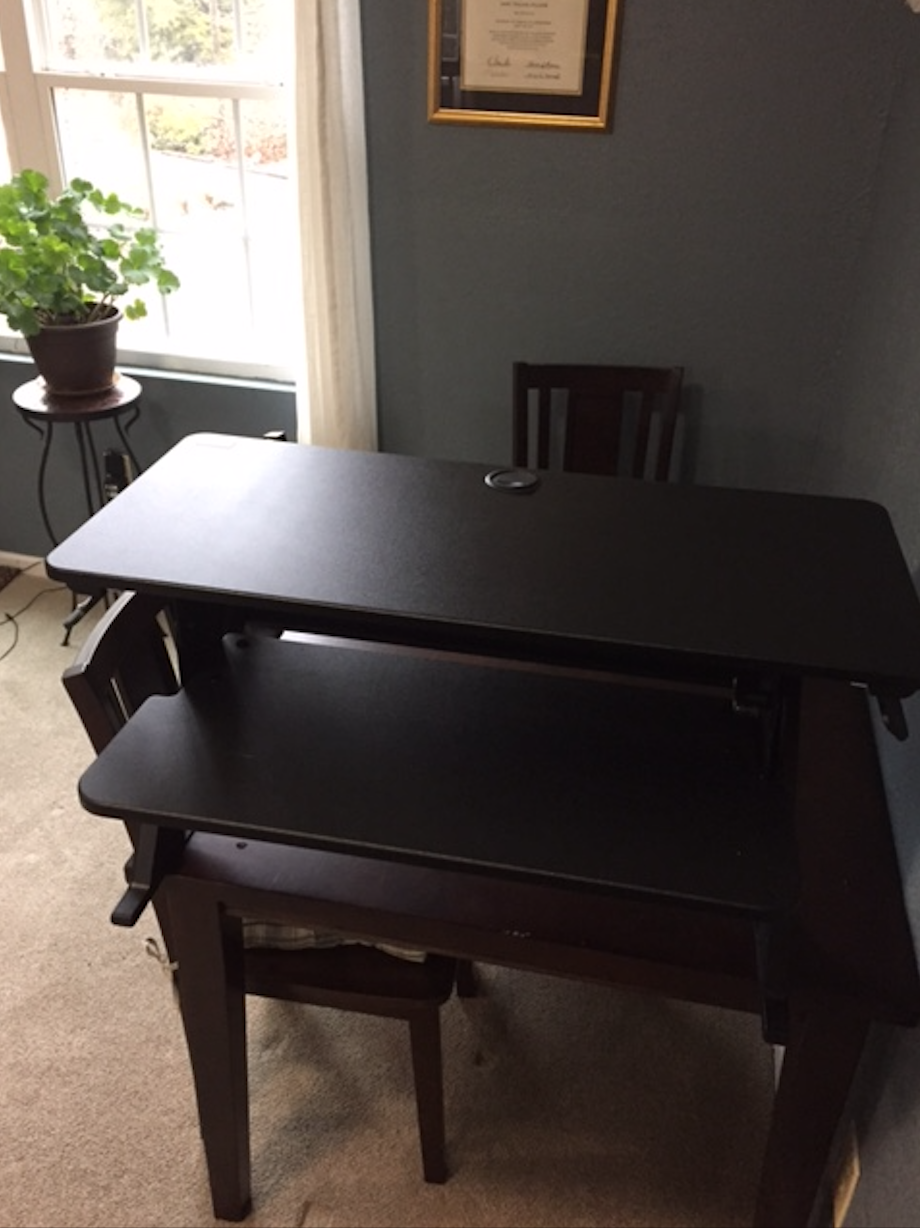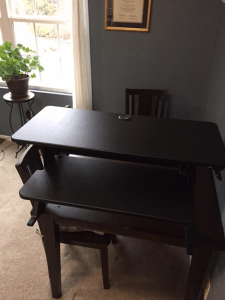 The study also concluded that strolling around frequently in addition to exercising seems to neutralize the affects of too much sitting. Even though the study's findings are preliminary, they reinforce the message that we should walk and move as much and as often as we can.
A good way to start the new year is to get up and start moving and I am going to take this message to heart. In fact the very first thing I did (after actually using my FitBit!) was to acquire a stand-up desk. The model in this photo is from Tennessee company UpDesk and took NO installation time or tools for assembly. It is an affordable easy, sturdy solution … or at least the start of my solution!
How about you?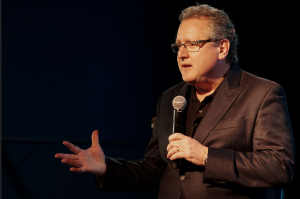 Mark Schaefer is the chief blogger for this site, executive director of Schaefer Marketing Solutions, and the author of several best-selling digital marketing books. He is an acclaimed keynote speaker, college educator, and business consultant. The Marketing Companion podcast is among the top business podcasts in the world. Contact Mark to have him speak to your company event or conference soon.