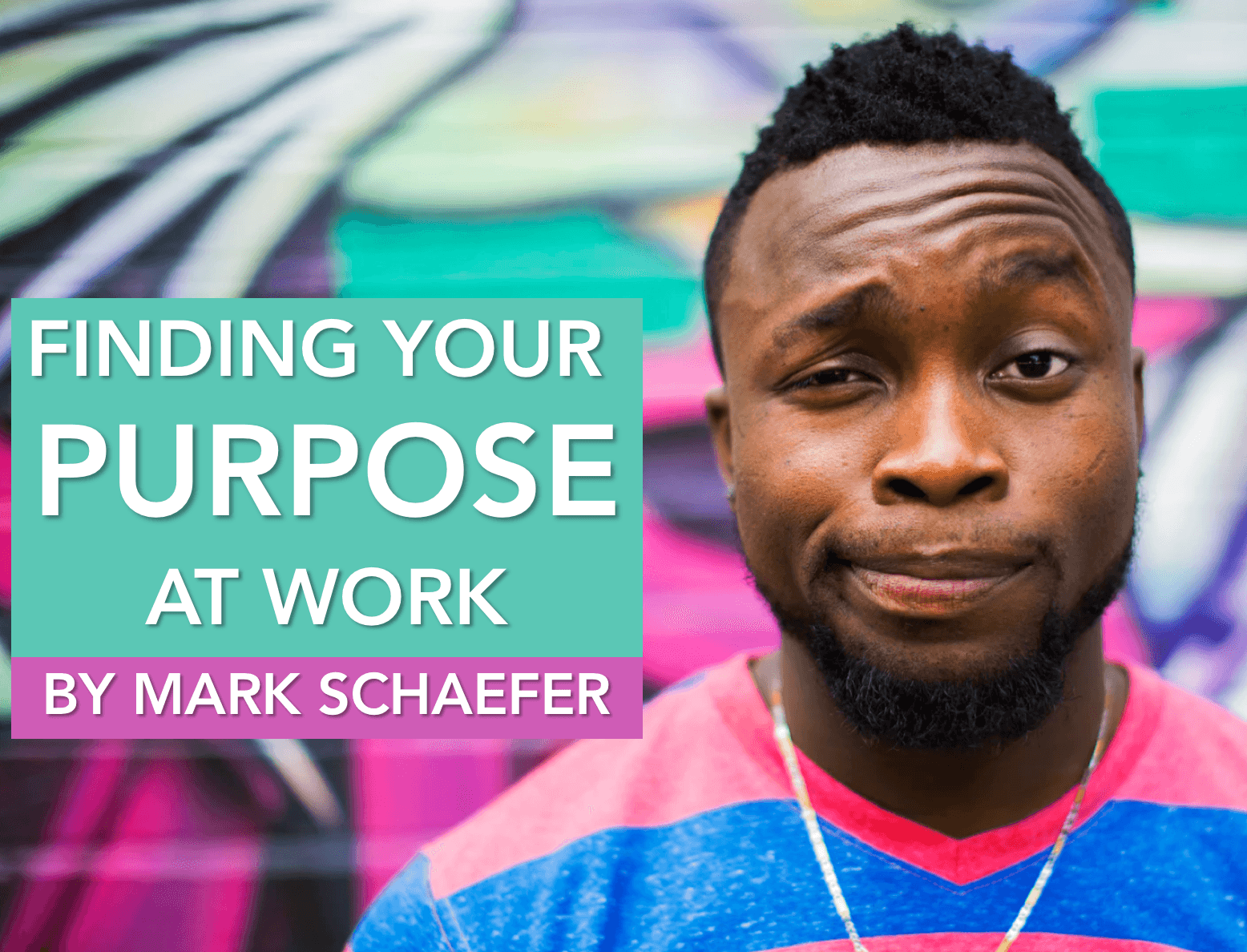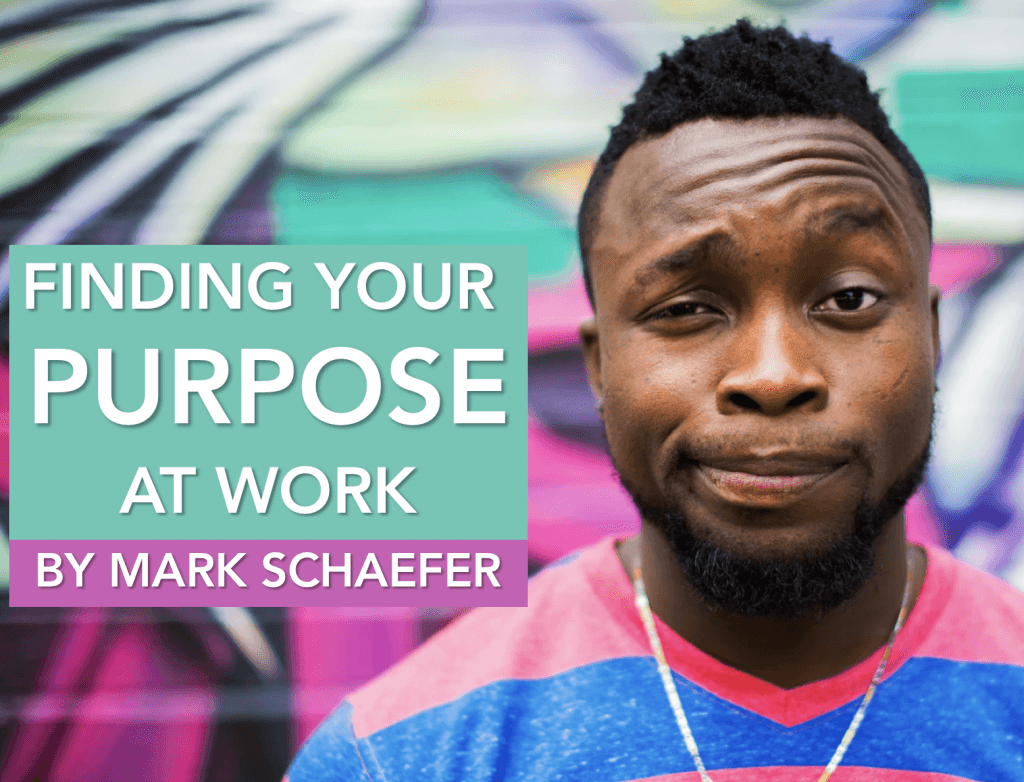 By Mark Schaefer
A recent blog post prompted a good question from a young professional. I thought this question about finding your purpose at work might be on the minds of a lot of people so I decided to publish the question and answer here:
I work for a "sell, sell, sell" company and this change is something I'm struggling with. As a 24 year-old, I feel like I'm being held captive by the commission I can earn here. The question I ask myself is how long can I hold out.
I have come to believe that finding purpose in your life's work is much more important than short-term financial gain. Is that a sentiment that you share?
My answer:
People work for many reasons.
Maybe they need health benefits for a sick child.
Maybe they need the steady paycheck to recover from a financial upset.
Maybe they only have the skills to do a certain profession and that determines where they work.
So I don't judge people about why they are in a job or question why they can't do better. People do what they do to get by in this world. Don't beat yourself up too much at this stage in life. It's OK to work just because you need to make a living.
In the history of the human race, having a job fueled by "purpose" is a recent luxury. We don't have to plow our own fields, make our own clothes, or be indentured to a company. We can sit back and think about the top rungs of the hierarchy of needs Maslow wrote about.
So we live in a magical time. We have lots of services to meet our daily needs, a global economy at our doorstep, a strong entrepreneur-driven business scene seeking innovative new ideas, and the technological enablers to create value to the world from a coffee shop. There is no better time in life to find purpose-driven work.
I've witnessed first-hand how miserable life can be in an unhappy job. So I definitely would encourage you to find workplace happiness if you have the resources to do so. By the way, that doesn't necessarily mean starting your own thing. There are lots of opportunities through traditional companies and non-profits to work for something you believe in.
My best advice is to be patient. Do you know what your purpose is? There is nothing keeping you from exploring new ideas on the side before you make a leap!
Live a life with purpose … always.  Have a job with purpose if you're lucky enough to have that option available and the means to make it happen!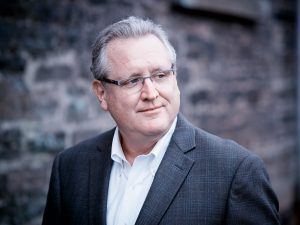 Mark Schaefer is the chief blogger for this site, executive director of Schaefer Marketing Solutions, and the author of several best-selling digital marketing books. He is an acclaimed keynote speaker, college educator, and business consultant.  The Marketing Companion podcast is among the top business podcasts in the world.  Contact Mark to have him speak to your company event or conference soon.
Illustration courtesy Unsplash.com