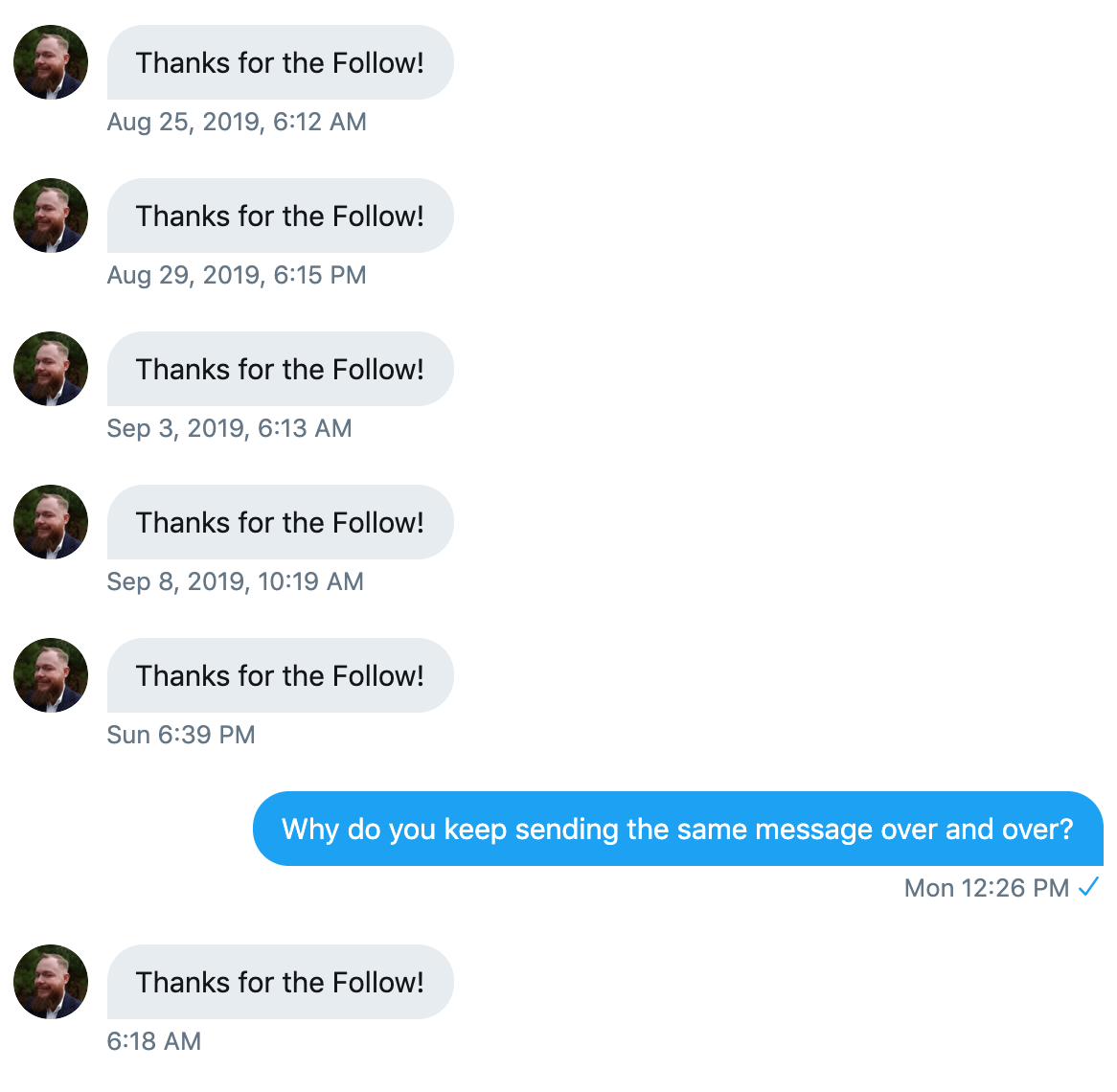 Dude … 2011 called and they want their marketing back. Marketing bots gone astray.
I think this screen shot from my Twitter DM feed says it all, right? There is so much wrong with this on multiple levels. This is just clueless.
My friends, please stop doing what people hate. Stop using technology to annoy people.
Connect to your customers in a fresh and deeper way. Find out what they love. Go do that. At least.
#BanTheBots
— Mark