Instant Marketing Advice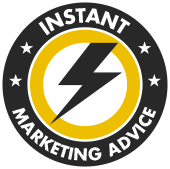 Do you need some marketing help? Let's get down to business!
This is a one-of-a-kind opportunity to have a personal conversation with marketing visionary Mark Schaefer. Tap into more than 40 years of global business experience to get help on strategy, focus, personal branding, launching a business, writing a book, starting a speaking career, and anything else you'd like to discuss.
Mark will point you in the right direction and save you thousands of dollars in wasted time and effort.
This is the typical feedback from a call with Mark:
"My 1 hour with you changed my world. Literarily. You made me see opportunities that I would NEVER had thought possible for me!" Karine Abbou, entrepreneur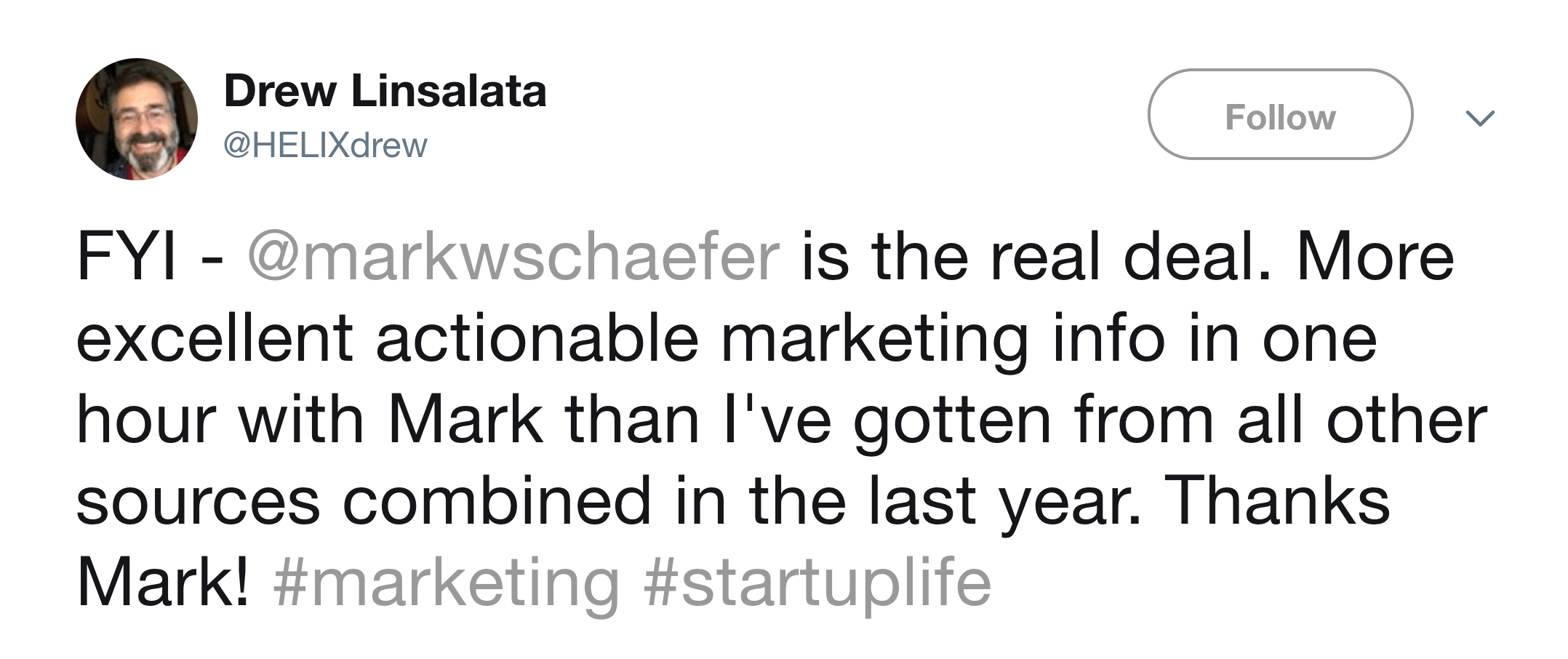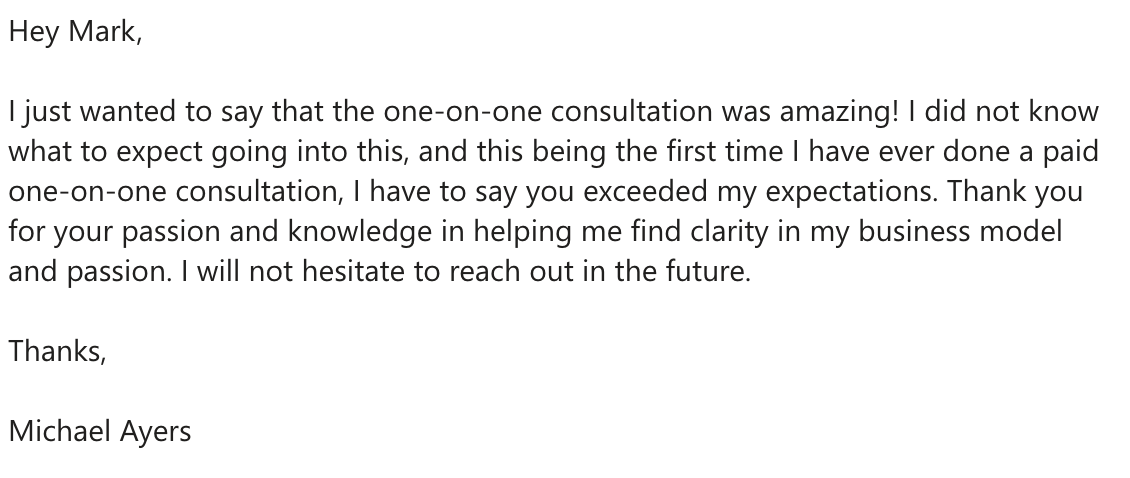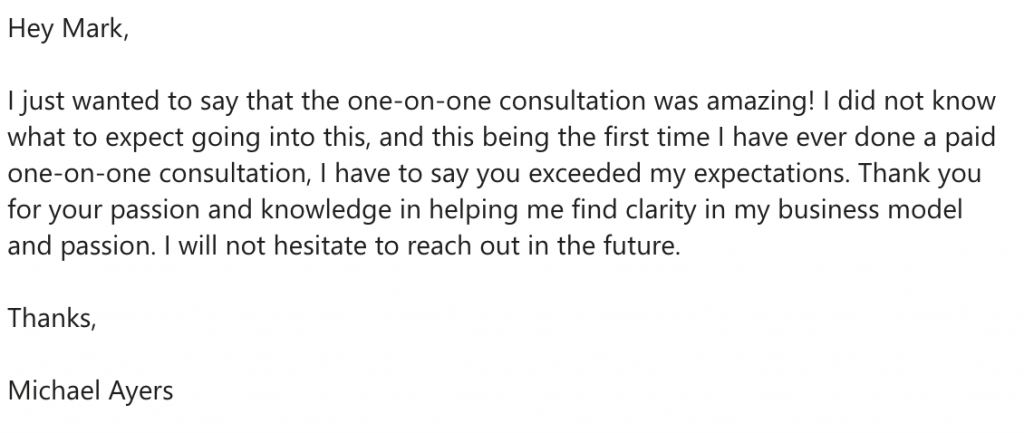 This was flat-out AWESOME. In one hour I've got five pages of notes and a month of homework for our business! — Josh Cantrell, Marketing Manager, Claris Networks
Mark is a marketing expert and his depth of knowledge is impressive. He was able to transfer his knowledge in a manner that is empowering. I learned so such in that brief time and will be building on that advice. — Angela Puzzolanti, President – Miratel
I expected to pay a lot more and spend a lot more time to get help with my business. But in one hour with Mark I had my business plan!  — Tamara McDonald, entrepreneur
Get your business back on track, or get the confirmation you need to have the confidence you're doing things right. The small investment of $250 can save you thousands by delivering:
Focus – I can usually pinpoint a few critical problem areas by listening, probing, and helping you think through a strategy. I want to get down to business so you can have some realistic, actionable insights and answers.
Honest feedback – It doesn't make any sense for me to make you feel good about a lousy business plan.  Do you have an idea for a product or business but need somebody other than friends and family members pumping you up? Call me for a reality check!
Strategic ideas for YOUR business – I'm known for generating low-cost and interesting marketing ideas quickly.  I know what it's like to work under pressure and within a budget.  Let's think this through together.
Marketing direction – Whether you've been in business for decades or you're just starting out, Mark can put a jetpack behind your marketing strategy.
Fill out the form below to begin the consultation process. Once I receive your notification, we'll schedule a convenient time to talk. Let's get to work!