Instant Marketing Advice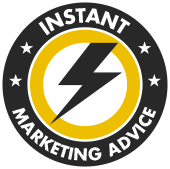 Do you need some marketing help? Let's get down to business!
Most of the time, a business owner will have passion, drive, and an amazing product but they just need a nudge when it comes to sales and marketing …
A little tune-up perhaps!
Here's a unique opportunity to tap into more than 30 years of sales and marketing experience and put some jumper cables on your business.  Investing in a one-hour phone consultation with Mark Schaefer can save you thousands in wasted hours and effort. Here is what a few clients have to say: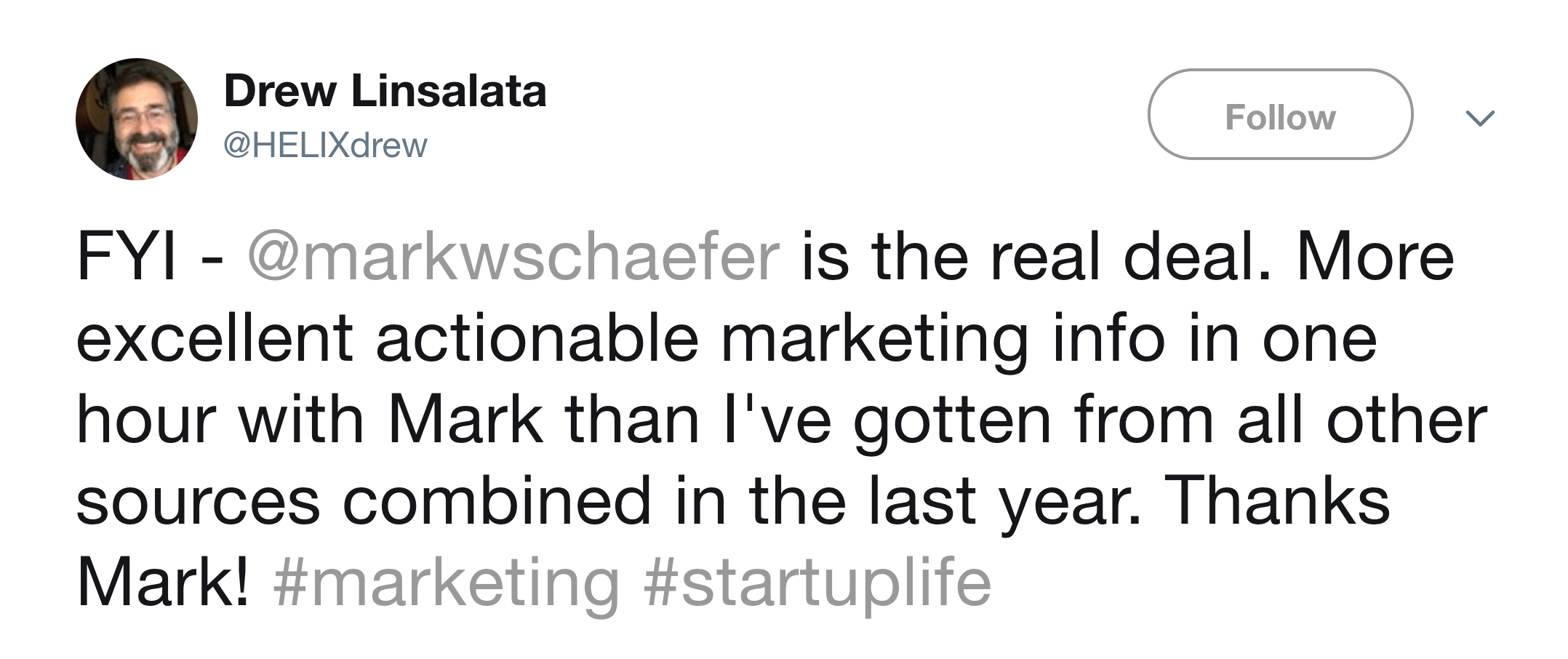 Thank you for your wise, helpful, and to-the-point advice. The $200 was the best business investment I've made in a long, long time. — Christopher Witt, entrepreneur
I believe I got $20,000 worth from our time together, not $200! — Fernando Labastida, sales executive
This was flat-out AWESOME. In one hour I've got five pages of notes and a month of homework for our business! — Josh Cantrell, Marketing Manager, Claris Networks
Mark is a marketing expert and his depth of knowledge is impressive. He was able to transfer his knowledge in a manner that is empowering. I learned so such in that brief time and will be building on that advice. — Angela Puzzolanti, President – Miratel
I expected to pay a lot more and spend a lot more time to get help with my business. But in one hour with Mark I had my business plan!  — Tamara McDonald, entrepreneur
Get your business back on track, or get the confirmation you need to have the confidence you're doing things right. The small investment of $200 can save you thousands by delivering:
Focus – I can usually pinpoint a few critical problem areas by listening, probing, and helping you think through a strategy. I want to get down to business so you can have some realistic, actionable insights and answers.
Honest feedback – It doesn't make any sense for me to make you feel good about a lousy business plan.  Do you have an idea for a product or business but need somebody other than friends and family members pumping you up? Call me for a reality check!
Strategic ideas for YOUR business – I'm known for generating low-cost and interesting marketing ideas quickly.  I know what it's like to work under pressure and within a budget.  Let's think this through together.
Social media starter kit – If you've already launched some social media efforts and want to take things to the next level, or you simply don't know how to start at all, I can point you to some resources to help shorten the learning curve.
Fill out the form below to schedule your first consultation appointment. I can generally fit you in within a day or two. Let's get to work!