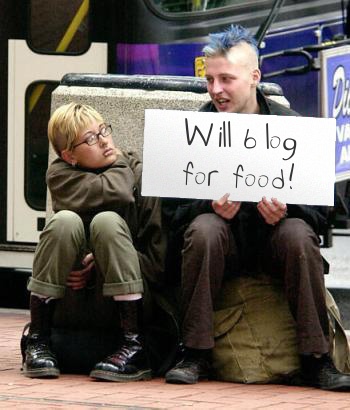 In my role as an educator and an advocate for social media marketing, this is a question I get asked at least once a week.  Here are some ideas on how to prepare yourself for a marketing career in the social economy:
If you're just starting out
Most important requirement: Become a beefy marketer.  An ability to navigate Facebook or YouTube might be enough to get you an entry level job at some places but to really build a career you should become proficient at the fundamentals of marketing.  Star performers will be able to apply their love of the social web to marketing research, consumer behavior, product development, personal selling, and brand-building.   Get a degree if you can. If that's not possible, join the American Marketing Association and immerse yourself in their journals and webinars.
If I am considering two candidates for a job and one has experience as a social community manager but no formal marketing training, and another candidate who has less social web experience but has a degree, I would prefer the person with a degree.  It would be easier to train a marketer in the fundamentals of the social web than the other way around.
If you are pursuing a career change
HR folks would tell you there are two ways to effectively switch direction on your career: 1) Within your discipline but outside of your company, or 2) Moving into a new discipline within your present company. The idea is that you know your company and product well enough to work in marketing, even if you don't have a formal background in that discipline.
It will be very difficult for you to make a move that is both outside your discipline and also outside your company, especially in a poor economy flooded with other job candidates. So be realistic.  If you're not currently in a marketing role, it is going to be damn difficult to leave your current job and convince another company you can fill a new role.  Even if you hate your company, your best bet for starting fresh in a new discipline is to stay put.
If you don't have experience
One way or another, you need to get meaningful marketing experience to be attractive to a new employer.   The most powerful addition to a resume is demonstrating quantifiable achievement through your personal efforts. One strategy would be to try to get that experience by becoming involved in marketing activities at your current company. Is there a niche you could fill? Extra work you could volunteer to do? Could you set up a SM monitoring program through your own initiative?  Blog? Tweet? Train others?
Another idea is to volunteer to do social media marketing for a non-profit or charity. This work would be un-paid but provide valuable experience attractive to employers.  There is nothing that can replace on-the-job learning.  And of course, start a blog if you haven't done so already. Writing and establishing a community is an essential and rewarding experience.
If you're wondering if you have what it takes
I believe the most successful social media marketing candidates will have three key qualifications. I've already mentioned the first one because it's most important: Demonstrable understanding of marketing fundamentals. Number two is an ability to identify, assess and deploy new technologies. Number three is great writing and communication skills.
If you're interviewing — but not winning a job
Do you have a combo plan?  In a competitive job market, how are you going to stand out? One way is to emphasize secondary skills … even if it's just a hobby .. to provide an extra bonus to employers. If it's a tight call between two applicants, you might have an edge if you can offer an employer a "combo deal" based on your passion for photography, editing a newsletter for a charity, doing the books for your spouse's business. This is especially key if you applying for a job at a start-up where everybody has to wear a lot of hats. Find every possible way to differentiate yourself!
What are your ideas?  What advice would you give to people trying to break into a social media marketing position?