Click here if you cannot see my video interview with Jesse Desjardins.
While many Facebook sites are suffering and trying to find a way maintain a little organic reach, Tourism Australia's presence is soaring.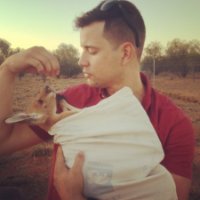 It's not unusual for a single post to attract more than a million likes and several posts have received worldwide media coverage!
The mastermind behind this Facebook marketing success is Jesse Desjardins, a Canadian pulling the strings behind the site's content engine. In this short interview, Jesse reveals:
His content strategy
How he is leveraging the "world's largest social media team"
How his team sorts through hundreds of content submissions each day
How coming in with little social media experience was an advantage
I hope you enjoy this insightful discussion and don't forget to leave your comments and questions in the comment section.