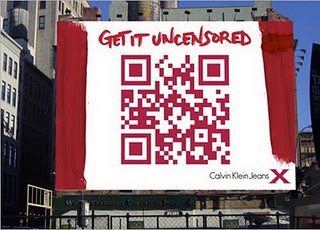 There continues to be a steady buzz about QR codes, those bar code-looking thingys that can be scanned by a smart phone to link you to added content, a website or perhaps even a coupon at the point of purchase. Here's the Wikipedia definition.
I'm not an expert in QR codes — or anything for that matter — but I've been around long enough to have a good idea if something is going to work or not.  I'm thinking the buzz on QR codes may be short-lived — and I'd like to explain why by telling you a short story about a beer can.
One of my most interesting jobs was global marketing director for aluminum packaging products (like beverage cans).  While this may sound mundane, the opportunity to nurture $2.5 billion in sales with some of the world's biggest brands was a lot of fun!
On a customer trip, I noticed the flight attendant had a lanyard around her neck with a strange plastic device on the end. The device served as a fulcrum that she used under the tabs to open each can.  I asked her why she just didn't open the pop-tops with her fingers and she pointed to her well-manicured nails.
I suddenly realized that our humble package had a big problem. A significant part of the population — people with manicured nails — needed a secondary device to open the package. We were vulnerable!  Any competing package that did not require a secondary "opener" (like plastic bottles) would be preferred by these consumers!
This revelation led to an R&D project aimed at an easier-opening lid which included a depressed "well" under the tab to protect well-groomed nails.
QR codes are vulnerable in the same way — you need an "opener" to get to the goods. Consumers will resist this, especially if there is an alternative — and there is.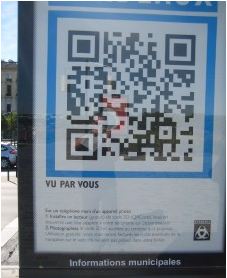 Last summer I was in Bordeaux and noticed they had QR code posters everywhere to provide information on city events. I was a tourist with money to spend — their target market — but I couldn't use the system.  Problem 1: The instructions were in French.  Problem 2: You had to download special software to access the information.  Problem 3: As an international visitor, I would have to access expensive roaming charges just to get the code.
The "opener" in this case was a significant obstacle.  If the city went to the trouble of creating posters, why not put up one up that simply had the information people needed? Why make me WORK for it?
Now suppose such a helpful poster existed … you would still have the problem of a language barrier, right? The problem could easily be solved for anybody that had a free smartphone app called WordLens. This technology is part of a swelling trend called augmented reality that I think will leap-frog the QR code innovation.
In this example, by simply holding the phone in front of the foreign language, you get an instantaneous translation and access to the information when you need it, where you need it. No instructions. No dependence on an Internet connection. No expenditure in time or expense.  It's just an extraordinarily user-friendly experience.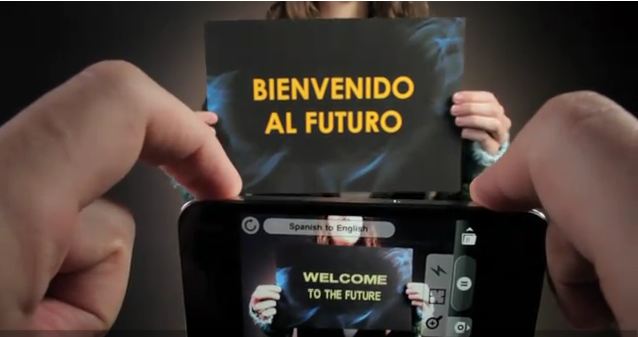 I don't think you can question the power of the idea behind QR Codes but I have reservations about customer adoption.  I believe augmented reality is one of the seminal technologies of 2011 and a development that could obsolete QR codes in many cases.  Imagine holding your phone up in front of a city street and having discounts, movie times, even names of nearby friends overlayed on top of the buildings?  Or using the phone to scan a display of shirts to immediately find your size, discounts, and matching pants and accessories?
There will probably be legitimate uses for QR codes, especially for industrial applications and logistics tracking, but I believe augmented reality may leap-frog the innovation in the consumer arena before it leaves the gate.  This is just one opinion and I'm sincerely open for debate here — what's your take on it?
Illustration: AdamThompson