I recently spoke at a private corporate and met Mario Armstrong, an Emmy Award winning media personality, Digital Lifestyle Expert, and a heck of a nice guy.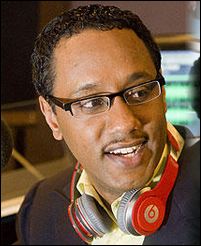 Mario is a talk show host, journalist and co-founder of the educational youth initiative TechTechBoom.com.  He translates technology for non-tech audiences and is the on-air contributor for NBC's TODAY show, CNN/HLN, NPR's Morning Edition, and Tell Me More. He hosts the only daily technology talk show on SiriusXM radio ch. 128 and a weekly radio series on Maryland public radio station WYPR.
Mario won an Emmy award for Best TV show host and he is currently working on a reality TV show to networks and production companies.
In this short video interview, Mario talks about personal branding and introduces us to a few things that have him excited these days!
Products mentioned in this video: