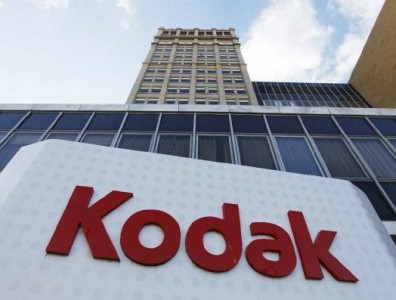 A long, long time ago I had to pick an online platform to store my photos.  What better brand name to trust with your photos than Kodak, right? Wrong.
For a century Kodak WAS photography.  The tech. The fun. The innovation.
I was saddened, but not surprised that Kodak announced yesterday that its photo-sharing site has been sold to Shutterfly as part of its Chapter 11 fire sale. What an amazing turn of events for this once proud and dominant company.  How could a brand that strong lose it so fast?
The company had everything it needed to succeed. The name. The technology. The resources. And yet in a decade the global brand has been decimated.
Kodak never really "got" the digital revolution did it?  When they started charging me an annual fee to store my photos, I knew the end was near for them. What a stupid move. The adjacent revenue they could have achieved from selling prints and stuff like photo mugs and calendars would have been enormous. But they needed to have the photos — and the owners of the photos — intact and engaged on their site. Instead of focusing on making it fun and great, they went for the quick bucks and lost.
Over and over, they tried to "re-invent" themselves, to no avail. Last month they exited the digital camera business. Now their patents are up for sale. When it's all over, I don't even know if there will be any company left.
Any way, here is the official announcement I received from Kodak:
Although I am sad to announce that our Kodak-branded service will be closing on July 2 as a result of this sale, I am very pleased to announce that we have found a strong partner in Shutterfly. They offer a market leading user experience that mirrors ours in many ways, and many of the services and products that you enjoy today on Kodak Gallery can also be found at Shutterfly.com. Their services include free, unlimited storage and 100 percent customer satisfaction guarantee. Working together, we will securely transfer your account photos to them free of charge. We are absolutely committed to making this transition as smooth and easy as possible.

For well over a decade, Kodak Gallery has operated with a mission to make it easier for people around the world to celebrate their Kodak moments through photo-sharing, photo-product creation, and more recently, innovative new mobile photo experiences. Now, it is our top priority to ensure that your images and confidential information are kept private and secure as they move from our site to Shutterfly. And of course, although Kodak Gallery is transitioning, the Kodak brand you love and trust remains.
Don't you mean the Kodak brand I USED to trust and love?