The more I am immersed in the culture of the social web, the more I am certain that it will not only change the world forever, it will change it for the better.  Specifically, there are three areas that energize and inspire me!
The democratization of opportunity
A few months ago I had the most uplifting talk with Xavier Damman, the mastermind behind Storify. As a teenager he started working on his idea for a new business by coding in his small apartment in Belgium. He didn't have a formal education in building a business — in fact, he didn't have any business experience at all!  So he just got to work, teaching himself how to code through free resources on the web and "googling" himself through any roadblocks he faced.
After months of faith and hard work, he had built a meaningful business, attracted Silicon Valley funding and was making his vision come true at the age of 22.
To me, this is so wonderful and amazing! When I was young, to start a business, you had to actually make something. You needed assets, funding and some way to tap into the traditional business infrastucture. Those business barriers have been destroyed, unleashing an unbelievable amount of inspiration and creativity.
We're in the first generation where our children are the experts. I recently visited a new free, global movement called Coder Dojo (post forthcoming!) that is teaching elementary school children how to create software and apps. This energy, this opportunity, can change the world. The future is something to be achieved, not just an inevitable result of your family's economic conditions or the university you attended.
Economic power is shifting from those who control to those who share.
Social media as a global unifier
There are now close to 1 billion people registered on Facebook and half of them use it everyday. Research from The Social Habit shows in the sample surveyed, 80% of Americans between 12 and 24 have a Facebook account. Can you name any brand in history that has that kind of market penetration?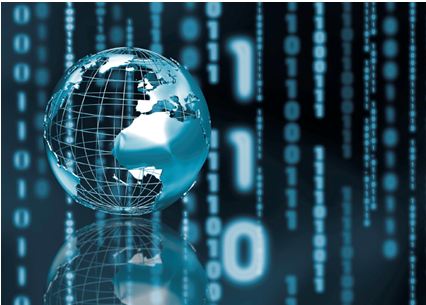 So the world is slowly being unified in one small way through these social platforms. No matter our religion, economic status, political beliefs, or the color of our skin, the Net Generation loves to share favorite apps, complain when Twitter is down, and debate the latest Facebook innovation.
Of course there are still pockets that are left behind. Some people may simply be slower adopters of technology. Some regions of the world may not yet have access to the Internet or oppressive governments limit their citizens ability to connect.  But this is changing. The debate is now turning toward the consideration of access to the Internet as a basic human right. Think about the power of that! Could there be a day in our future where nearly every person on earth is united by this pulsing, creative, liberating beam of electrons?
Yes, the social web is filled with spammers and cat jokes but let's not take for granted how far we have come in connecting global voices in such a short period of time!
The hive of solutions
The social web gives me hope for true, meaningful progress on difficult global issues and re-building a better world.
One only needs to look at the mess that is Washington DC to realize that millions of people are needlessly suffering because of political rancor. In general, our universities reward professors for consistency and longevity instead of flexibility and innovation. Many of our largest and most important companies are straining to remain relevant in a digital world through leaders who cannot open a Twitter account. None of these traditional sources of problem-solving and power can keep up with and respond to the pace of the world today.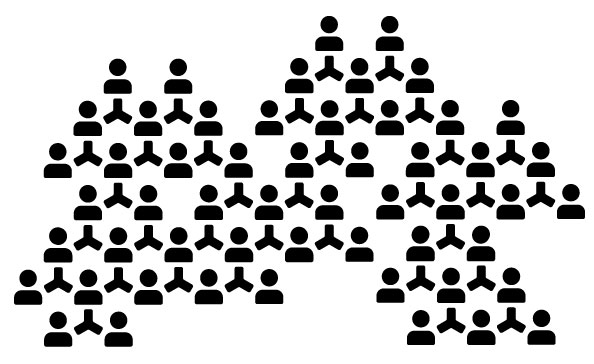 Thankfully, there is another option — our collective, networked intelligence. Perhaps our most glorious hope is that the social web can self-organize to solve problems. The web is clumping into hives of experts who are organized by the problems themselves instead of company silos, national boundaries, or political appointment.
Innovation, education, solutions for urban decay, international diplomacy, health issues, cracking highly complex technical problems — almost every significant human problem is being debated and, and I believe, will eventually be solved by passionate experts wherever they live.
Civilization is being rebuilt through networked intelligence.  We are being mobilized and we are all on the same side — a better world.
Do you share my joy and hope of the possibilities before us?