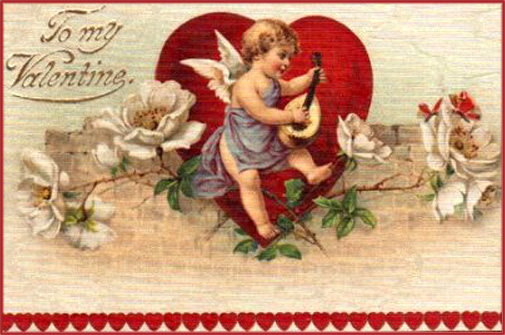 By Dr. Amit Nagpal, {grow} Community Member
The first guideline I share with a new client is, "You don't build a personal brand. People do, when they see excellence & have pride in associating with you." So you must, "Enlarge as a human being, Excel as a social media being and Evolve as a personal brand."
Here are seven lessons, you learn by falling in love:
Lesson 1) Great relationships and brands are built by sharing and caring
Love and personal branding, both are primarily about sharing and caring. There would be good and not so good phases for sure but you must keep making genuine attempt to fill the emotional and ego tanks of the other. Keep in mind, selfishness is our default setting but we have been 'Empowered' to change the settings.
Lesson 2) Collaborative mindset
Collaboration and partnerships can never happen in the 'I, Me, Mine' mode, be it love or personal branding. It can only happen by shifting to, 'You, We, and Us' mode. Personal Branding starts with an honest attempt to find the needs of your community members and then looking for opportunities to collaborate. Human needs are always changing, so you must have a good understanding of human psychology to keep a track of changing needs.
Lesson 3) Help people grow
You must help your beloved one / your audience in personal/professional growth. Enlarge and nurture your network and you will end up getting enlarged yourself over a period of time. Someone has rightly said, "Appreciation and encouragement are vitamins of the soul." I always emphasize, "People believe it when someone else is appreciating you and God comes to your rescue when someone else is praying for you."  Remember to talk passionately about others and humbly about self. 
Lesson 4) Don't let communication gaps creep in
Constant and consistent communication is a must for both love and branding. Even God had to communicate her message through epics, religious books and inspired messages to her channels. Personal Branding is not a substitute for quality, but is rather a tool to communicate your quality as a person-your knowledge, skills and attitude (KSA). So first develop your KSAs and then demonstrate them wisely.
Lesson 5) Commitment must be complete
There is a huge difference between having an interest and having a commitment, be it passionate love or passionate branding. If a successful relationship demands two people who are completely committed to each other, a successful personal brand also demands complete commitment to your profession. In simple words, "If there is a will, you will, if there is half-will, you never will."
Lesson 6) I Change, Everything Changes
Once I had posted on Facebook, "With a hammer and a chisel, he was busy sculpting the world, but a beautiful statue emerged, when he started sculpting himself." Blame game helps, neither in love nor in personal branding. Every time something goes wrong, look within, give people a benefit of doubt and stay focused on the positive side of people. And if you may have chosen an incompatible life partner or a wrong profession, then get out of it, ASAP without wasting time.
Lesson 7) Passion is necessary
If Love and Personal Branding were books, then 'Deepest Passion' would be the Prologue and 'Joy' would be the Epilogue. Love and branding can start with falling in love but the challenge is all about staying in love. Your friends/followers/connections must stay in love with you and your core values to support you in your journey. In fact, you can continue to offer value as a lover or brand, only if your passion is deep and inexhaustible.
The Final Word
Remember, Personal Branding is not about creating a larger than life image; it is about aspiring to be as beautiful and large as life is.

Dr. Amit Nagpal is a Personal Branding Consultant & Deepest Passion Coach. His personal branding approach is , "Enlarge as a Human Being, Excel as a Social Media Being and Evolve as a Personal Brand"  To know more visit www.dramitnagpal.com