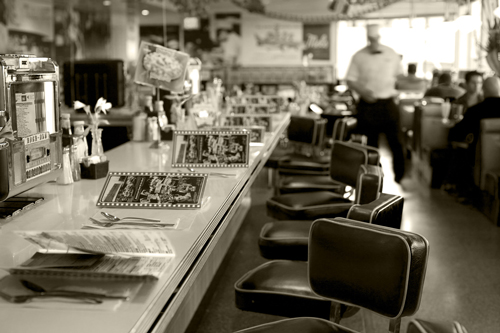 By Amber Osborne, {grow} Contributing Columnist
These days, almost all small businesses seem to share the same concern: "How do we succeed at social media?"
I've noticed in the last year or so that there has been a dramatic shift in many small businesses' approach.  Instead of the more traditional "get-more-likes-and-followers" social marketing techniques, more businesses seem to be asking the question: "How do we like and follow our customers?"
This is profound.
Connect with Me, Connect with My Wallet
Personally, I appreciate it when a business I've visited takes time to find out a little about me.
Don't be a creeper, just see what your customers are talking about. It might help you shape your content and in store events. Even more importantly, it might make more than just one sale. You don't always have to invest in expensive market research; learning about your customers and talking with them may just be the best investment you can make. Small talk can be the most valuable asset in your marketing toolbox.
I recently visited a small business here in Seattle, not really planning on buying anything,  but I found myself in conversation with the owner. They asked me for my Twitter handle, followed me, and the next time I went in, they said, "We loved your blog post about moving to Seattle!"
This business actually took the time to find out a little bit about me, their customer. The five minutes they spent on actually learning about me made me feel great. In fact, on my second visit I bought four things, and I'll likely return and refer people there forever.
This doesn't work on everyone of course, but don't most people want to be acknowledged?
Transaction Focus or Relationship Focus?
Instead of focusing solely on transactions, try adding in a little relationship building, as well. I've been telling people that instead of building lists of phone numbers, get lists of your customers' Twitter handles. Facebook is trickier, since people generally like limit their interactions to friends and family.
In-store utilities can also create social experiences for the customer. I've seen quite a few small businesses use innovative store display technologies such as Digital Pour and Tagboard to encourage in-store customer social media interaction.
Where Everybody Knows Your Name
There's a local pub here in Kirkland called Flatstick Pub.  They've only been open a month but I've seen them do things in social media that have taken other businesses years to figure out.
They create a fun environment, with mini golf and beer, that lends itself to visual documentation and posting.

The electronic beer menu uses Digital Pour with the current tap list, and also lists recent tweets about the pub, customer check-ins, and even Untappd 

check-ins.

Beyond the technology, I've heard the bartenders and staff thanking patrons for tweeting photos. They also let people know where to find them on social networks, especially

Instagram,

as they frequently share photos from customers.

They invite groups to have events at their location that are heavily active in the community and on social media, such as the Kirkland Chamber, or Seattle Young Professional groups.
It was so much fun interacting with this business that they actually got me using Foursquare again just to leave them a a good review. Now I'm the mayor or whatever they are calling it now on Swarm, uh, keeper of the crown sticker? That would be me.
If small businesses want to succeed in the social space, they need to change their thinking from "How are we going to do our social media?" to "How will our customers do social media for us?" I believe this is happening.
How about you, have you seen small business social media evolving around you?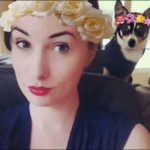 Amber Osborne a.k.a @MissDestructo is the CMO at Meshfire, a social media management platform out of Seattle, WA. She's worked previously in online marketing with clients ranging from bands to brands. Check out her adventures at MissDestructo.com.
Illustration courtesy of Flickr user dsifry under Creative Commons license