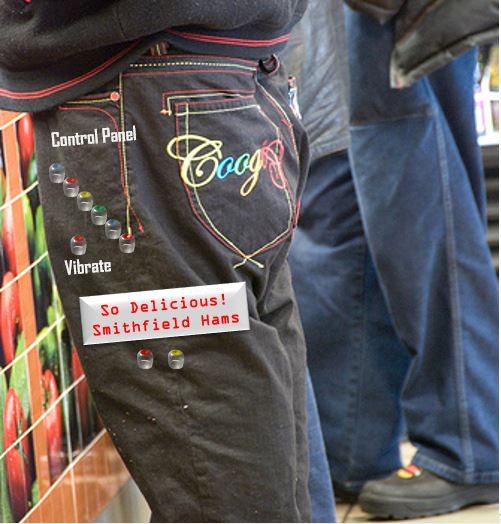 We've had a great year on The Marketing Companion podcast and Tom Webster and I thought we would end 2014 with a bit of fun. We've compiled a few of the most hilarious highlights from our podcast so you can ring in 2015 with a laugh.  Nothing But the Funny Bits features some of our most popular "products" that got us laughing the hardest, including:
Google Pants — The Party in your pants!
Ass Ads — Monetizing your wearable technology
Mark and Tom's first movie "Drone Wars: Rise of the Machines" starring Arnold Schwarzenegger and Christian Bale as Jeff Bezos.
Prickstarter: When the BS is Getting Thick, Come be a Prick
Mark and Tom's Darn Good Content including Daily Affirmations, Cats & Kids, and Breaking Bieber.
Americans versus Europeans: Who has the best underwear?
Social media booktitles you will never see
Get a Room, The social media platform for lovers
The Worst Apps in the World
Sticker Shock, our therapy program for Facebook sticker addiction
The Marketing Companion Holiday Catalog including Social Media Action Figures, Facebelt and Magic Seth Ball
Thanks so much for supporting us and being part of our podcast in 2014. If you enjoyed our work, tell your friends, leave a review on iTunes, and help us spread the word! We enjoy bringing you the podcast and look forward to another fun and fascinating year of marketing discussions in 2015!
The Funny Bits:
Other Ways to Listen to this Podcast:
Click on this link to listen to Episode 39
Please support our extraordinary sponsors. Our content is free because of their generosity.

gShift's Web Presence Analytics platform provides agencies and brands with search, social and mobile content marketing data in one place. Monitor and report on an entire web presence. Create smarter, faster content through gShift's proprietary data. Report on the engagement and performance of your content marketing investment.
Our podcast is also broug

ht to you by Voices Heard Media. Please check out this tremendous resource for scaling social media engagement. Take a look at building an engaged and relevant audience through innovative new game, analytics, and polling platforms.