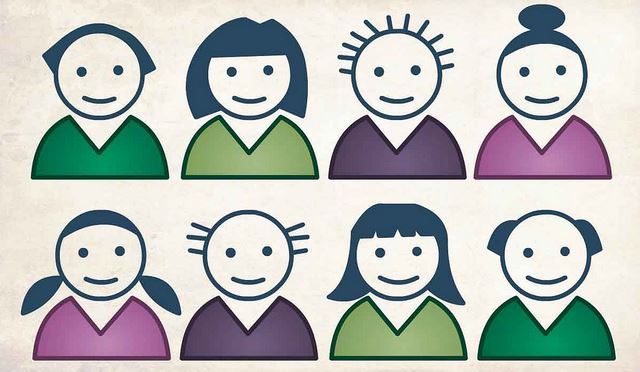 By Kiki Schirr, {grow} Contributing Columnist
It seems like everyone and their mom is doing a crowdfunding campaign …
"Coolest Cooler earned $13 million on Kickstarter."
"Hour of Code made 2 and a half million dollars with Indiegogo."
"Did you know UNYQ raised more than 2 million through crowdfunding?"
Chances are, you've heard stories like these. It seems like everyone is trying Kickstarter or Indiegogo. It seems like such an easy way to get seed funds for a new business, or to get word out about a new product. However, in reality, crowdfunding campaigns take time, effort, constant engagement, and often a financial investment.
So before you dive in to a crowdfunding effort, ask yourself a few questions:
How large is my fanbase and my social media presence? Assume that less than 10 percent will share your message, and much less than 1 percent will donate.
How much lead time do I have? It's best to have at least 6 weeks to prepare — raising those social media follower numbers and building hype for your product are the two main objectives.
Do I have the time and resources to devote my attention to a crowdfunding campaign for at least 21 days?
What products or services would I provide in exchange for donations? Be sure to allow yourself plenty of room: the platform will take a 4-9% cut and credit cards will take an additional 2-4%. Be sure to factor in shipping costs–a good rule of thumb is that the cost to you of the reward and shipping should be less than half of the donation. Otherwise, with incidental costs and marketing, you might actually lose money in your rewards!
See? It's pretty complicated!
A crowdfunding stress test
With high risk comes the potential for high reward, but not all companies can afford to take big risks. There is, however, an alternative way to test your messaging and interest in your product before you launch a full camapign.
During a crowdfunding campaign there are different tiers of rewards based on the donation level. Some of the tiers might be the product itself, but others might be stickers or other types of branded merchandise. One of the most popular rewards is a T-shirt with the company's name or a clever message related to the mission of the campaign.
Instead of doing an entire campaign for a range of different rewards, use the T-shirt sales site, TeeSpring, to sell only this one reward and test the reception to your idea.
Since TeeSpring handles the shipping and collection of money, taking a small cut from your T-shirt sales, it is an incredibly low risk–some would argue no risk–way to test the crowdfunding waters and to validate your product idea. TeeSpring is a very simple-to-use site popular with fundraisers, but a clever team can use it as a testing ground for a larger crowdfunding campaign.
Not every product will be suited to solo T-shirt sales–for example, if you're selling a utilitarian product that doesn't inspire a great passion beyond an appreciation for its convenience, then selling a shirt with its picture will require more marketing effort. However, if you are trying to start a magazine to inspire young people to enter STEM careers, you will probably trip over willing donors, especially if you have a clever slogan.
Testing the market through T shirts
In a moment, I will provide a detailed guide to setting up a campaign but first let's cover some of the opportunties.
When marketing your TeeSpring Campaign, you can track your clicks through a service like bit.ly that creates unique shortlinks. This will track a user's location, where the link was shared, how many clicks came from your shares and more. You can then use this information later to draw further conclusions about your target demographics.
Share your test through all of your social media channels — even LinkedIn can be a great source of traffic, especially within related groups. Don't just share where you think your customer might be — you might have misjudged who they are or where they hang out online, or the T-shirt might be purchased as a gift.
If you hired your own designer, encourage them to share the T-shirt, and be sure to pass along praise to her. You can even use giving her credit as a good excuse to share the T-shirt to design forums or fashion communities like select subReddits.
Drawing conclusions about your product
Before your campaign is even complete, you should be using the results of your sales to draw conclusions about your customer and demand for your product.
Who is buying your T-shirts — and are they supporting your cause because they believe in it, do they just like the shirt, or do they want to promote a friend or local business?
Don't be afraid to ask a few people why they purchased a shirt through social media channels. And if there's anyone you thought would buy a shirt, but didn't, ask them why they made that decision.
Also of interest is who shared your message. Consider signing up for Mention to track any… mention… of your campaign. Are there a group of individuals who are sharing the shirt but not buying it? Be sure to ask many of these people why they didn't purchase.
Some of the reasons that people didn't buy will not be related to your product — maybe they didn't trust the website with their credit card, or they didn't like the color of the shirt–but others reasons will tell you a lot about your brand. One reason might be that they didn't want to be associated with your brand, which might be difficult information to glean if you first identify yourself as the creator of the shirt! Try to distance yourself from the shirt when asking questions along these lines. "I didn't design this shirt, I don't know what to think of it," could be a good half-truth to use in this situation.
What type of people do not want to display your logo? How do they differ from the people who would proudly blazon your name across their chest?
Another technique is to run two different campaigns simultaneously: one written for a certain audience, and the other written to another, but each with identical shirts. If you perform this jerry-built A/B test, you could see what sort of copy appeals. Combined with carefully tracked bit.ly links, this will also tell you who prefers which copy.
After the campaign is complete and the shirts have been mailed, be sure to comment whenever someone displays their new shirt online!
Setting up a TeeSpring campaign
TeeSpring allows you to set the price of the T-shirts you're selling, as long as you set a sales goal. If you set a high sales goal (and meet it) you have the opportunity to make more money–because of economy of mass production. However, if you know in advance that you're only going to sell to one classroom of parents, you simply set the sales goal low and the price of the T-shirts accordingly becomes higher.
TeeSpring's sales platform is incredibly easy to use and has a short setup time. It provides you with an attractive landing page to display your shirts with a unique URL. TeeSpring takes credit cards and PayPal. You can have sold your first shirt within a half an hour from now, but please, read on for further advice before you set up your shop!
I would recommend that you get a graphic designer to help you create a unique design for your T-shirt because it will improve sales. You can find one through Dribbble, or do a contest through 99Designs.
That being said, it is also possible to create a professional-looking shirt using TeeSpring's T-shirt designer, especially if you're doing a text-only shirt. From the main page, click "Get Started Now" and enter your text into the designer, or upload your unique design directly.
You'll also need to choose a T-shirt style. It doesn't matter too much, but softer shirts are more 'in' and if your target market is socially-conscious, you might want to choose an American Apparel shirt. Use the base price as your key metric, though. (Pro-tip: if your shirts are for women, be sure to place your design at the appropriate height even on the men's shirts, as they will appear at the same height on each unless you create a second campaign.
Next, use the green slider to set the minimum number of T-shirt sales, which will then reflect your net profit should you sell the T-shirts at the suggested retail price.  This price might seem a little high, so play around with both the price and number of shirts until you find an appropriate balance.
Finally, you'll want to fill out the text that goes on this page. This information can be edited later, so don't worry about making a permanent mistake. Have a short, snappy campaign title, and go more in depth about your product and cause in the description. If you're selling T-shirts to promote another product or service, be sure you are as descriptive as possible about them, including pictures, links, and any release dates. When adding tags, think about what your target audience might search in Google for, and use that as a guideline. Then, set your campaign length and your URL, and you'll be ready to go.
You will be able to collect your profits 48 hours after your campaign ends, via a check, bank deposit, PayPal or Payoneer.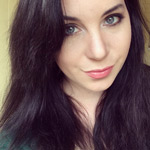 Kiki Schirr is a cofounder of the fitness app Fittr, and also does the company's marketing. She is the author of the The Product Hunt Manual and Tech Doodles.
Top illustration courtesy Flickr CC and animated videos