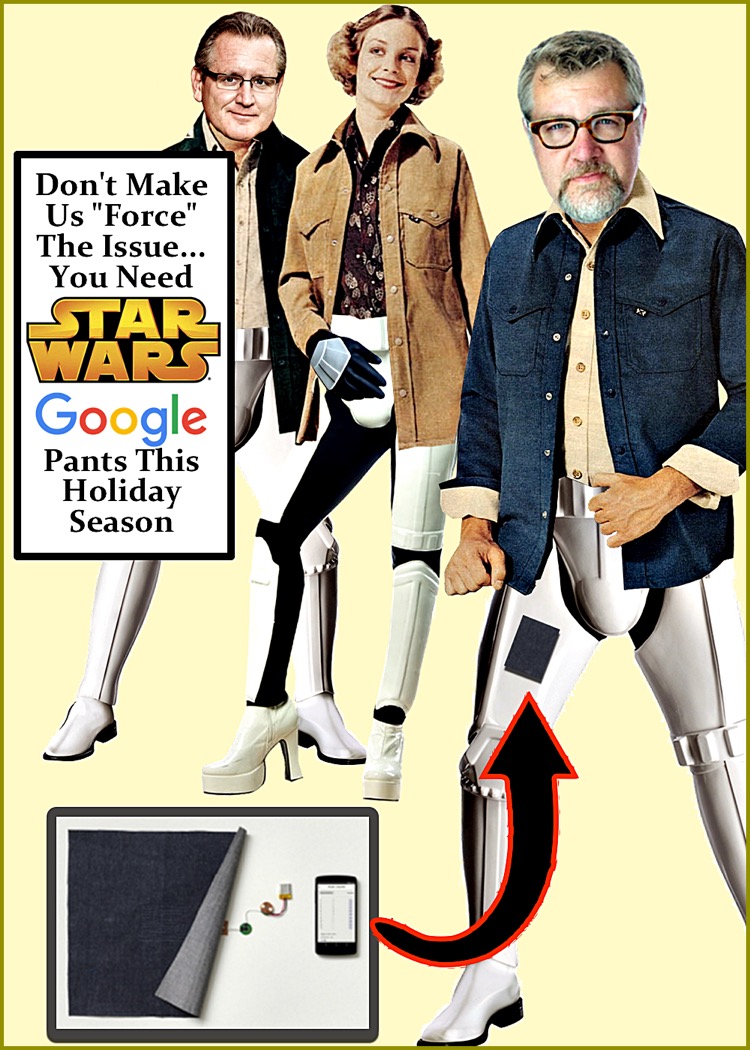 The Star Wars editon of Google pants. Let's just get that out of the way. Yes this is part of the cherished and much-anticipated Marketing Companion Holiday Catalogue. It's not just the dream book of 2016. This may be the Dream Book of the Century. 
At this point you may wondering, "Mark, where can we get this spectacular book of wonder?" The answer my friends is blowing in the wind. No it's not. There is no wind on a blog. The secret is in the latest edition of The Marketing Companion podcast.
In our annual holiday extravaganza, my scintillating co-host Tom Webster and I tantalize and tease your deepest desires with brand new products such as CrapChat and your very own You Can Be An Influencer Starter Kit. And thanks to our creative friend Ralph Cipolla ([email protected]) for the Catalogue design.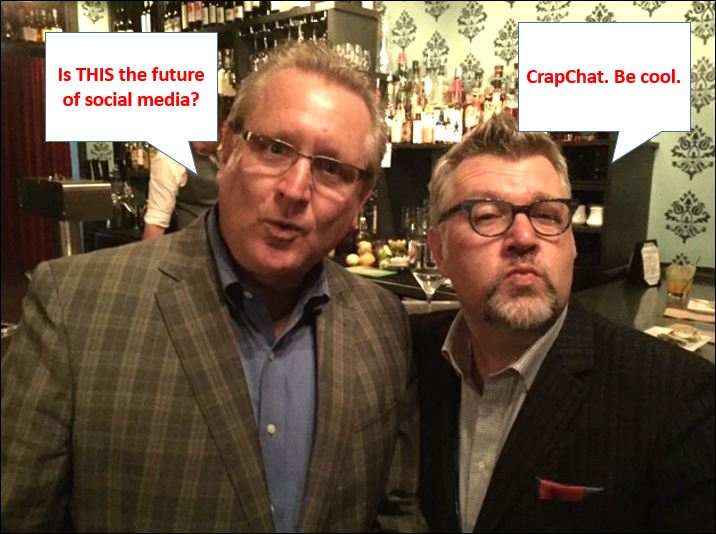 Alas, The Marketing Companion is a serious podcast for serious people and we also grudgingly cover a REAL topic — our projections for the marketing trends to watch in 2016, including:
The rise of advanced new opportunities for sampling and trials
The fourth digital epoch is ushered in by Facebook Oculus, opening amazing new business models.
Two trends that will make podcasting the best advertising value.
We begin to leave our content "homebase" and build a stronger presence on Facebook as the content "magnet" drifts away.
Why computer-generated content could transform the marketing function.
Why personal branding is even more important in the marketing world of 2016.
… and more! Seriously. There's more.
And did I mention CrapChat? Yes! Get you some.
OK, time to put down the holiday punch and click this audio file to check out our marketing madness for the month …
If you can't access the podcast above, click on this link to listen to Episode 64
Please support our extraordinary sponsors. Our content is free because of their generosity.

gShift's Web Presence Analytics platform provides agencies and brands with search, social and mobile content marketing data in one place. Monitor and report on an entire web presence. Create smarter, faster content through gShift's proprietary data. Report on the engagement and performance of your content marketing investment.
Our podcast is also broug

ht to you by Voices Heard Media. Please check out this tremendous resource for scaling social media engagement. Take a look at building an engaged and relevant audience through innovative new games, contests, analytics, polling platforms, and other innovations.