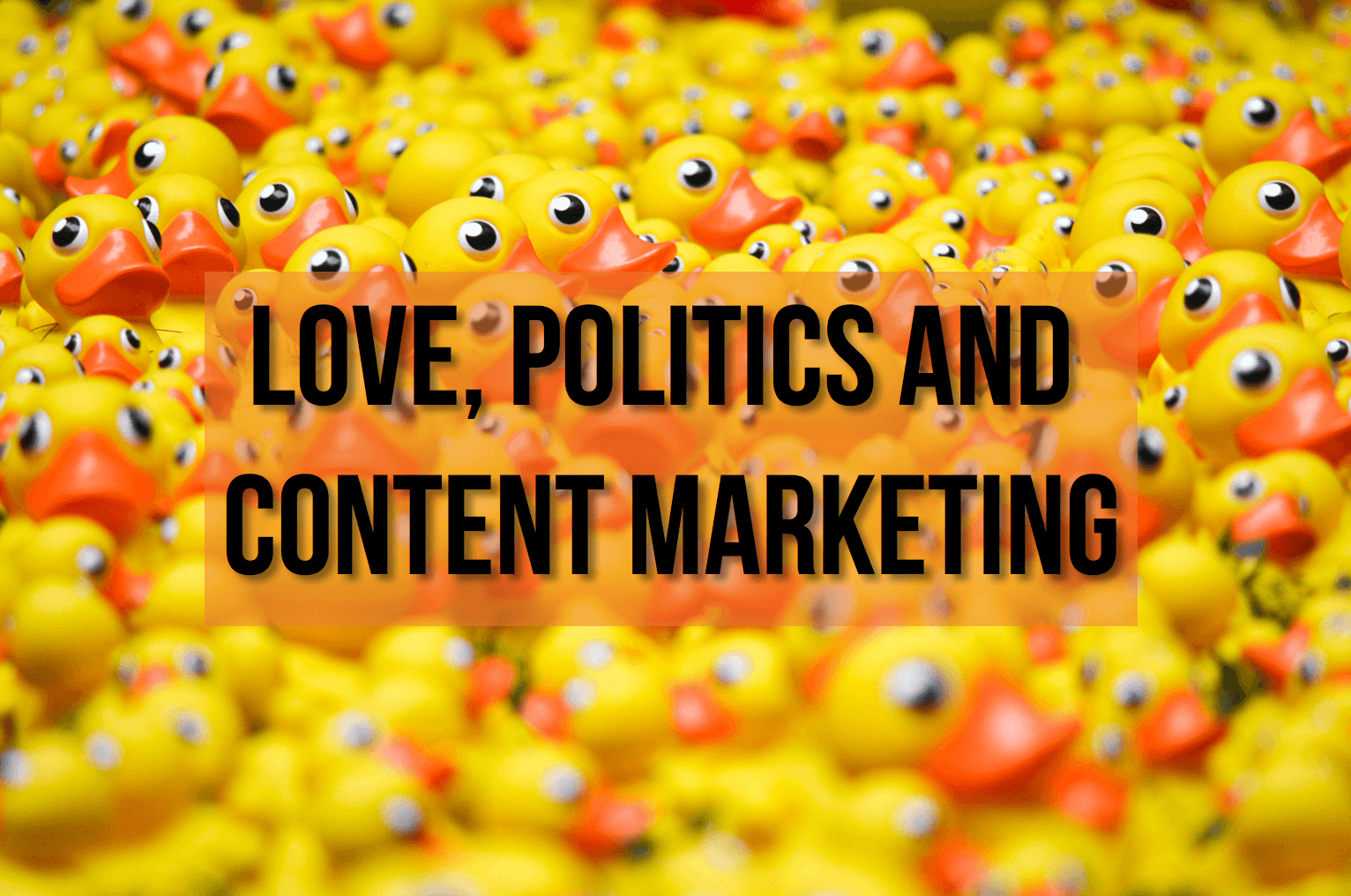 In this new episode of The Marketing Companion, Tom Webster and I cover some of the highlights of the 2017 Content Marketing World. It was the first conference Tom and I attended together for some time so it was a good opportunity to compare notes on the content marketing spectacular.
We discuss:
Why Tom faced a nearly empty room for his politics-related talk
Why Mark thinks "loyalty" is a fading marketing idea
Content Marketing World hits and misses
And as a bonus, we announce new plans for Companion Storm 2!
Check it out!
Click on this link to listen to Episode 113
Other ways to enjoy our podcast
Please support our extraordinary sponsors. Our content is free because of their generosity.
Many thanks to our friend Scott Monty for the awesome show intro. Be sure to check out his amazing newsletter The Full Monty and his new podcast available here: fullmontyshow.com.


The results don't lie: Typeform has a 57% completion rate on surveys, against the industry average of 20% (according to Survey Gizmo). The difference? Typeform's one-question-at-a-time interface creates a memorable user experience. Use images, animated GIFs, and even video to express yourself more fully. And Typeform integrates with your favorite tools including Google Sheets, MailChimp, Airtable, and hundreds more. Remember: What you ask matters. How you ask is everything. Go to Typeform.com/companion to receive a special 30 percent off discount for our podcast fans!

Between 30 percent and 50 percent of your online visitors use your website's search function. But analysis proves that customers rarely see the precise content that leads to a sale. Why leave this conversion opportunity to chance? Deliver search results that create sales conversions by deploying the powerful machine learning intelligence of Site Search Inspector from SoloSegment. Site Search Inspector can be set up quickly and continuously "learns" how to improve your search conversions. Visit the SoloSegment discount page to get 10 percent off your order for Marketing Companion fans!