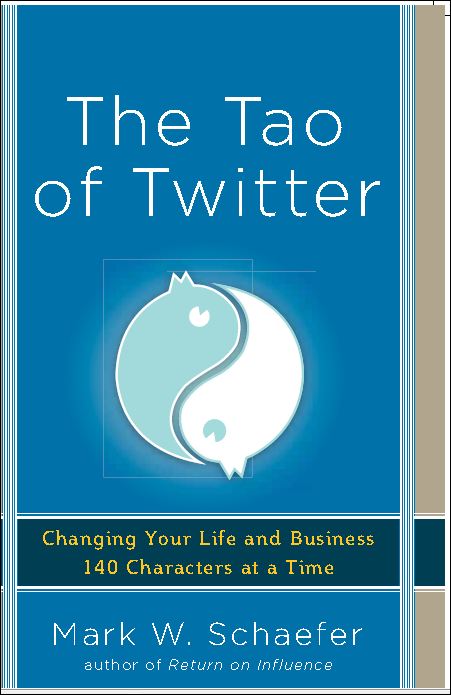 It is with mixed feelings that I'm announcing that the Little Book that Could —The Tao of Twitter — has been pulled off the market and is replaced by an exciting brand new edition (shown above) which is already on sale through Amazon (for mid-July delivery).
The second edition of The Tao of Twitter
 has about 50% all-new content including a new chapter on Twitter Chats, tons of new tricks and time-savers and fresh ideas for using Twitter for business and personal use.  There are more stories, more Twitter friends, and more fun!
So why the mixed feelings?  Tao was my first book and was self-published, but the new edition will belong to McGraw-Hill.  They are a very good business partner and I'm sure they'll take good care of my baby but it is a bit sad giving up the freedom, flexibility, and financial benefits of the self-published version.
Why am I doing it? Two reasons. First, I need to stay focused on three things: creating content, college classes, and clients. So anything that doesn't fit into those categories needs to be "out-sourced" in some way, including the administration and marketing of the book. Frankly I did an embarrassingly poor job of marketing Tao. Kind of like the doctor who is sick all the time.  Its success is owed completely to the passionate fans who have read it, loved it, and embarked on a mission to spread the word.
Second, Tao has dominated the Twitter book niche for some time and I felt it was time to take it mainstream and give it some exposure in new distribution channels.
Other than being a successful seller, there is another achievement for this book. I think it lifted the stigma off of self-publishing for many people. Seth Godin, a huge fan of self-publishing, once described the stigma of "not being chosen" by a publisher as a reason more people don't do it.  I think today there are so many opportunities to do your own thing, create something great — and make some money at it — that self-publishing is a great option and I hope the success of Tao gave people confidence to try it.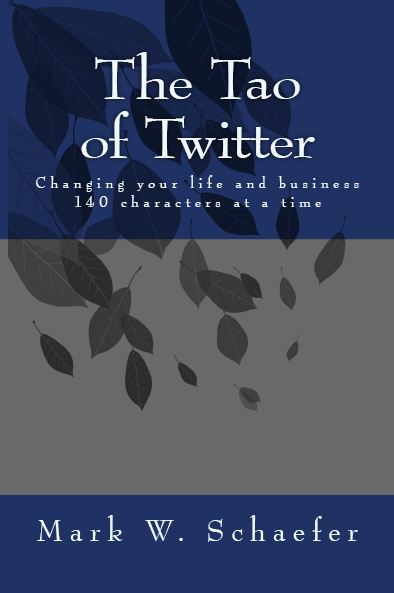 So today we say good-bye to the little book loved by thousands of people around the world and say hello to a bigger, bolder, badder Tao.   Thanks to all of you who have so generously supported and enjoyed this book!