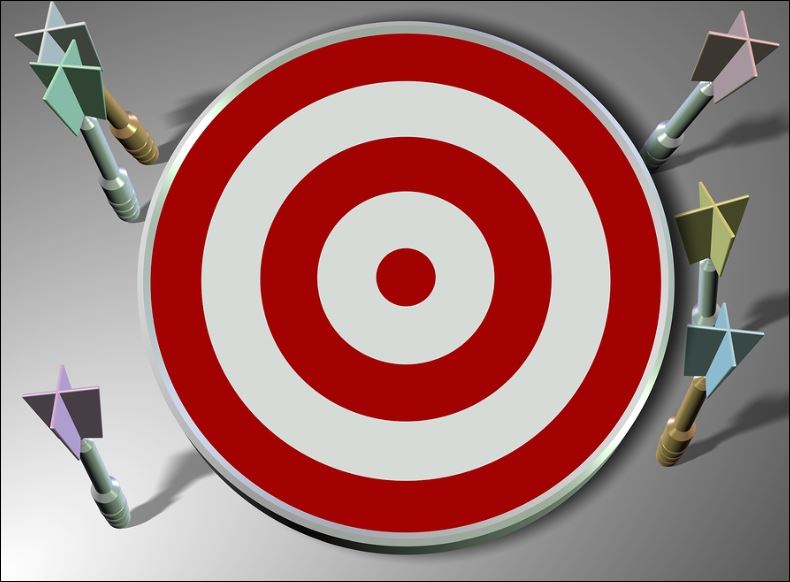 By Mark Schaefer
Once a year, a fellow named Haydn Shaughnessy shows up on the social media scene and creates a list of the "50 Top Social Media Influencers," which is published via the online version of Forbes.
This list gets distributed far and wide and has become an important badge of "social proof" for those on the list. Last year I criticized the methodology as incredibly lame (and I was on the list) and I think that weakness is apparent by just viewing who is NOT on this list. But before I get into that, let's first look at how this deceptive ranking is formed.
The "Forbes" list isn't a meeting of the minds or even a popularity contest. It is the singular creation of Mr. Shaughnessy. Now, I grant you that "Shaughnessy's List of Influencers" does not have the same ring of authority to it, so it has become the "Forbes" list, even though the magazine is simply the pot that is carrying the piss.
Mr. Shaughnessy, who writes about enterprise innovation and co-authored a small book about a new wealth creation system called The Elastic Enterprise, bases most of his influencer insight on a Peek Analytics score called "Pull."  So what's this all about?
Not so fast
First of all, the company declares on its website that its platform only evaluates Twitter. So Mr. Shaughnessy's list is not a measure of social media influence, it is a measure of Twitter influence.
Or is it?
Let's see how Peek Analytics describes their measure of "Pull" on its website.
"Social Pull is not a measure of a single individual's "influence;" rather, it is an audience-based metric that is a direct reflection of the quality and size of the Twitter audience that has been "pulled" into following an account or mentioning a keyword @name, hashtag, or URL on Twitter.
Huh?
An influencer list … that is not a measure of individual influence?
So the Forbes List of Top Social Media Influencers is 1) created by an individual, not a publishing company; 2) based on Twitter, not "social media;" and 3) admittedly not a measure of personal influence.
Can I have a hear a collective "WTF" from the audience?
In summary, this is a suspicious methodology to define social media influence, and that is about as charitable as I can be.  The people on the list don't have to speak, blog, or write a book to demonstrate their influence. In fact, Shaughnessy describes one influencer, Jonathan Naferrete, as somebody who really doesn't blog but does post images on Instagram.
Now, here is a LIST
I need to emphasize that there are tons of wonderful people on the Top 50 list and many legitimate social media titans I admire.  But I'd like to highlight 25 amazing people NOT on the list to demonstrate that we need to take lists like this crazy Forbes mess with a grain of salt.
You want some social media thunder? These are just a few of the truly great social media influencers of the world excluded from the Forbes list. I've linked to their Twitter handle. Please follow them so perhaps they can make this "prestigious Forbes list" in 2014. Heh.
Charlene Li — Founder of the influential Altimeter Group and author of the seminal book Groundswell
Avinash Kaushik — Google's chief digital evangelist and one of the most influential bloggers on analytics.
Brian Solis — Arguably the most prolific and successful social media author in the field.
Mike Stelzner — Creator of the Social Media Examiner properties — perhaps the most successful and influential social media blog, podcast and conference in the world.
Lee Odden — Leading thinker and speaker about integration of social and SEO. Author of the wonderful book Optimize
.
Amber Naslund — One of social media's most influential and respected bloggers and thought leader. Co-author of The NOW Revolution
David Armano — An integrated marketing thought leader, contributor to Harvard Business Review, managing director, Edelman Digital.
Clay Shirky — NYU professor and for my money, the most visionary thinker in the business. Author of Here Comes Everybody and one of my favorite big think books, Cognitive Surplus
Tom Webster — His Brand Savant blog packs a wallop every time, Pithy, clever, wise.
Mark Ragan — CEO of Ragan Communications. Publisher of @PRDaily, PR Daily EU, Ragan.com, and about a million other useful publications
Joe Pulizzi — Single-handedly defined the field of content marketing through his Content Marketing Institute and wildly successful conferences and books.
Michael Chui — McKinsey Global Institute principal and expert in using social tools to enhance enterprise communications, knowledge sharing, and collaboration.
Gini Dietrich — Fearless Spin Sucks blogger who writes about the intersection of PR, digital, and social
Seth Godin — World-renowned best-selling author. Perhaps you've heard of him.
C. C. Chapman — Incredibly insightful thinker, Co-author of the important book Content Rules
Julien Smith — An observer of the social space who is painfully smart and co-author of Trust Agents
John Jantsch — The man who represents the intersection of social, small business and common sense. Best-selling author of The Commitment Engine
Marcus Sheridan — Passionate evangelist of social media and content marketing for business. Just got a new book deal.
Jeff Dachis — A business leader and entrepreneur pushing for data-driven social marketing through the influential Dachis Group
Shelly Kramer — Gutsy entrepreneur-ess and blogger who tells it like it is.
Geoff Livingston — Social media, social good, deep thinker, superb blogger.
Jason Falls — Pioneering social media blogger and straight-talking speaker
Don Tapscott — Wise observer of our world on digital. Futurist and author of  Grown Up Digital: How the Net Generation is Changing Your World
Jay Baer — Perhaps the foremost social media entrepreneur on the scene. His new book is about to be released — Youtility: Why Smart Marketing Is about Help Not Hype
Mitch Joel — An important, prolific blogger/author/podcaster and a digital marketing visionary. His new book Ctrl Alt Delete
 is stunning.
I have no idea how many Twitter followers these people have. But they have all accomplished something.
I normally don't make lists like this because I don't want to hurt anybody's feelings — there are dozens of other people who I could certainly shine a light on.  And I haven't even included the many innovators toiling at major companies and brands who are too busy to worry about the size of their Twitter audience.
And if you ARE on the Forbes list?  Have some fun with it. Let your mom know about it. Put a badge on your website.  Just don't take it too darn seriously, OK?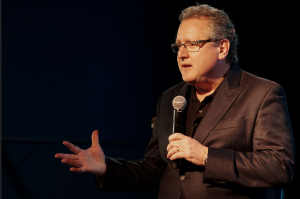 Mark Schaefer is the chief blogger for this site, executive director of Schaefer Marketing Solutions, and the author of several best-selling digital marketing books. He is an acclaimed keynote speaker, college educator, and business consultant.  The Marketing Companion podcast is among the top business podcasts in the world.  Contact Mark to have him speak to your company event or conference soon.
Illustration courtesy BigStock.com
Book links are affiliate links.