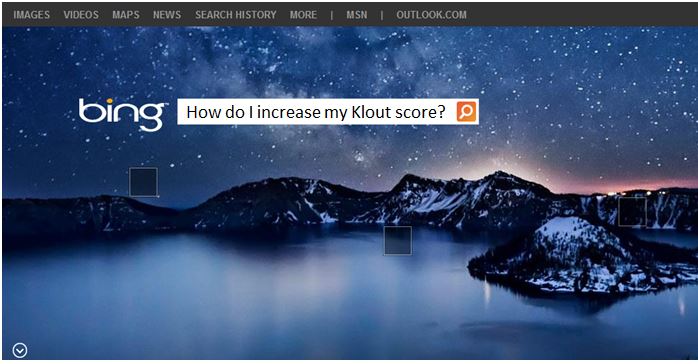 By Mark Schaefer
Earlier this week Klout announced a significant commercial partnership with American Airlines — everybody with a Klout score of 55 or over gets rewarded with free access to American's network of airport club lounges, even if they are not flying on that airline. But it turns out, that was only the beginning of Klout's surprises for the week.
In a radical turn for the company, Klout will enable targeted and specific "influencer" content creation though an initiative called "Klout Experts" that will begin showing up as the lead items in Bing search engine results. You read that correctly. Your activity through Klout can propel you to the top of organic search results.
Why this matters
Obviously any new factor that could affect search results — even in a small way — is going to receive a lot of attention.  This agreement with Microsoft seems to have profound and broad implications for the emerging world of "social influence" and the high-stakes world of search engine marketing.
First, a little background on why this development is important.
If I do a web search for "best car under $20,000," the first results are probably going to appear because somebody behind the scenes has been optimizing an automotive firm's website  The results may not necessarily provide a useful or accurate recommendation on the best car, the best value, or even a car that is available in my area.
That's why search firms are desperate to supply "warm results" that consider, who, when, and where a person is searching … and perhaps most important — what are the recommendations from those you trust? Both Google and Bing have been open about including more results from your personal "social graph" in results.
Influencers and search
"We have been experimenting with an idea," said Klout CEO Joe Fernandez. "What would happen if we asked topical influencers to share their expertise? Would they be interested? Would they repond?"
In 2012 Klout ran a beta test to try the idea, introducing questions to a small group of influencers.
"If you wanted to know the secrets of growing beautiful tulips, or the best make-up for your skin type, wouldn't you love to have a response from a passionate expert?" Fernandez said. "We found that influencers love to share their knowledge and help, so we are helping them do that through this new program called Klout Experts."
"Our users are already the best content creators," he said. "We are helping people realize the full impact of their influence through new, original content they provide on Klout. Every passionate content creator now has a chance for massive exposure through search."
This new content will be "pragmatic" according to Fernandez, and direct — responses are limited to 300 characters. The best answers will show up at the top of the organic search results on Bing. There will be no "exclusivity" on the content so there is a chance the responses will show up somewhere on Google too. 
Gaming Klout and search results
Fernandez is aware that he is creating a giant target for spam and SEO gamesters and is putting counter measures in place to keep the responses targeted, limited and relevant.
"Reputation has to come first," he said. "If you're not an established subject matter expert with a high Klout score, you won't be able to participate."
However, the top content results will not necessarily be determined by an individual's Klout score, Fernandez said. "We are developing methods to sort through the content. Answer quality is most important and we have created a novel voting system based on user feedback and input from other topical experts to help us do that.  You can only rank if you have influence on that topic. But feedback from other influencers will help determine what gets to the top."
Klout has developed a system that randomizes the feedback mechanism and limits the ability to get votes from "friends" that would game the search results. "We will also have visibility on what people are clicking on through our partnership with Bing," Fernandez said. "We are working closely with the Bing team to keep the product pure and successful."
Industry momentum
The American deal, and the Klout Experts announcement represent the fourth major commercial roll-out for Klout in two months. The company also introduced "Klout for business" this year, which provides a simple dashboard to discover and connect with topical influencers. Klout reported that it has now attracted more than 200,000 business accounts for its service. In early April, the company announced a partnership with telecom company Orange to bring Klout to France.
Despite fierce and growing competition in the influence marketing space, Klout seems to be at least winning the war on the PR front. The company's financials are also improving, with revenue expected to double in 2013 to more than $10 million, although the company would not reveal any data regarding profitability.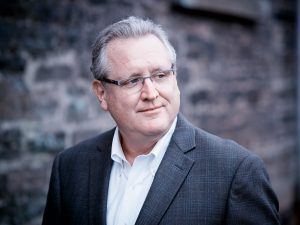 Mark Schaefer is the chief blogger for this site, executive director of Schaefer Marketing Solutions, and the author of several best-selling digital marketing books. He is an acclaimed keynote speaker, college educator, and business consultant.  The Marketing Companion podcast is among the top business podcasts in the world.  Contact Mark to have him speak to your company event or conference soon.