I am a big baseball fan and enjoyed the pageantry and drama of the recent World Series. But the most entertaining moment of the event came after the game was over, and 99% of the television audience had gone to bed.
Chevrolet's Rikk Wilde presented Giants pitcher Madison Bumgarner with the World Series MVP award after the climactic final game, but the GM regional manager was obviously scared out of his mind to be on national television. He voice was shaking. He actually pulled out a notecard to help him remember his lines, and it got worse as the presentation went on.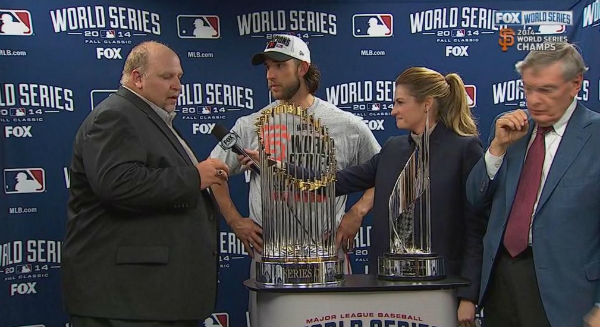 It looked like Baseball Commissioner Bud Selig (far right) was about to have a heart attack as the train wreck progressed.
Finally, when presenting the pitcher with a new truck, he became completely dicombobulated:
At Chevrolet, we have, um — we have also been proud of the latest and greatest, uh, technology in our truck lineup, which is the all-new 2015, uh, Chevy Colorado. Um, it combines class-winning and -leading, um, you know, technology and stuff, with, uh, Wi-Fi powered by OnStar, sitting there on the screen. 
I cringed as I watched this in my hotel room, hoping this man wasn't going to get fired for embarrassing his company in front of millions of people. 
And of course, a meme was born. Within an hour, "#ChevyGuy," "#TechnologyAndStuff" and "Rikk Wilde" were among the top 10 national trending topics on Twitter (World Series hero Bumgarner was not). 
The GM exec's shape and demeanor were too close to former Saturday Night Live great Chris Farley to ignore, creating a wave of parodies: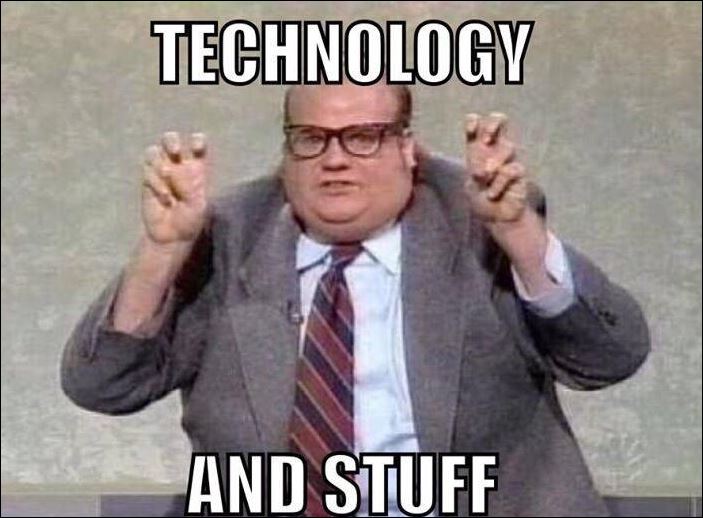 And then, in the wake of national TV disaster, magic happened.
GM did something cool.
I am not a GM fan. I have driven enough of their cars to be depressed about this great American company and their products. But they finally did something progressive by embracing the television gaffe instead of ignoring it, or even distancing themselves from the problem. Here is the statement GM made after the World Series: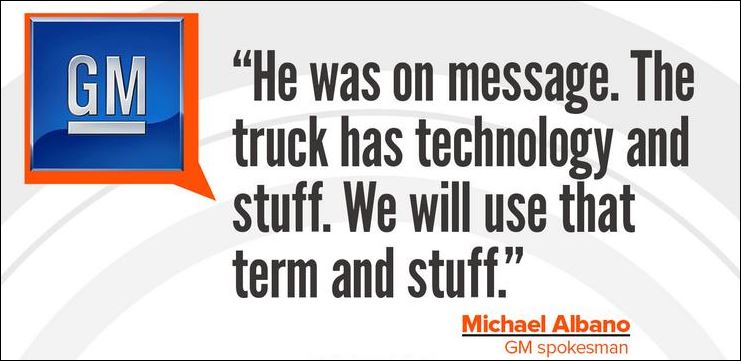 And here was their website within 12 hours after the broadcast: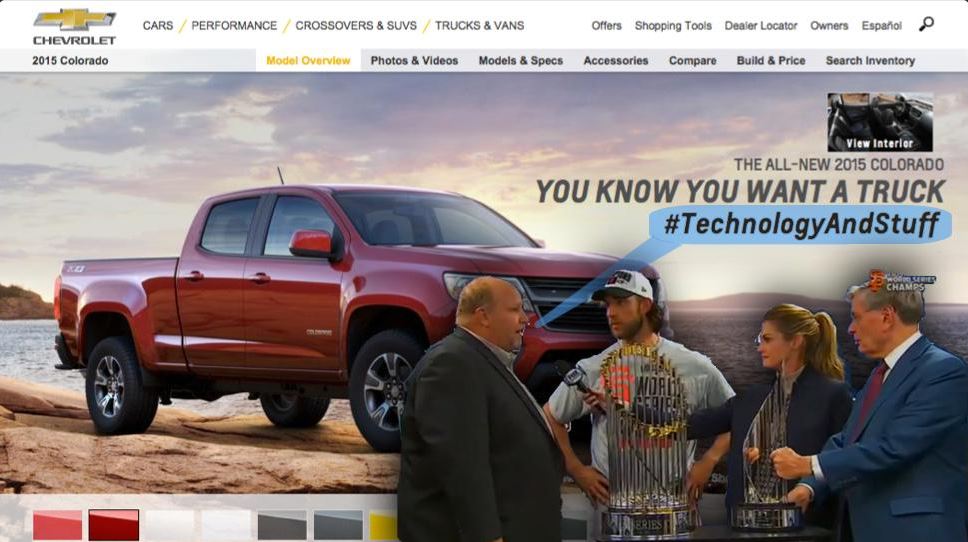 GM had an "Oreo moment" and went for it. Props.
Meanwhile, poor Mr. Wilde (aka #ChevyGuy) has become a sensation had to make the rounds of national talk shows (I am sure he is thrilled about that). The amount of buzz generated by this unplanned event has an inestimable value for the car company.
This small victory gives me hope. If a bureaucratic company with 1,000 lawyers like GM can embrace an embarrassment and use social media in a wise and fun way, maybe there is hope for all of us! Here is what they did right:
1) In a PR crisis, they cut through the bureaucracy to let the storytellers, instead of the lawyers, run the show.
2) They responded IMMEDIATELY and set the tone for the reaction. If they had reacted in a formal or legalistic way, they would have become part of the controversy instead of part of the fun. They would have reinforced an image of being stiff and out of touch instead of being playful and cool — like their trucks.
3) Instead of focusing on the bumbling #ChevyGuy and the negative implications for the brand, they hijacked the meme with #TechnologyAndStuff which is still funny but also connects the brand to something positive. And stuff.
In a world where traditional media often pokes fun at social media mess-ups, it is refreshing to see a traditional media mess-up become a social media success story.
Your thoughts?