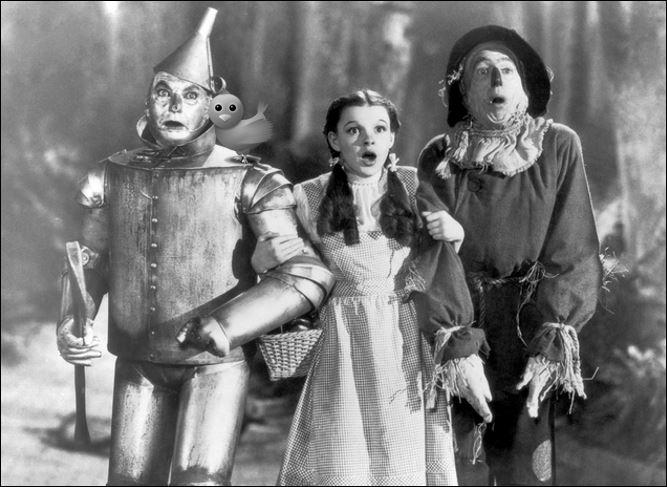 On The Marketing Companion podcast, Tom Webster and I continue to plow new ground. For example, in this latest episode, we become the first on-demand radio show to mention The Kardashians and B2B buyer personas in the same sentence.
We discuss why Zappos employees are fleeing the holocracy, and explain how this concept began with Star Trek. Sort of.
And just when you thought it could not get any more interesting, Tom Webster defines the "rectally derived persona." 
It's insane I tell you. But we also get into some pretty awesome discussions on the Verizon-AOL deal, why sender-centered content  is killing some businesses, and the critical difference between an audience and a customer.
Please, for the sake of all that is good and true in the world of marketing, click below and listen to this jam-packed 30 minutes of awesomeness.
If you wold like a comprehensive (and more positive) view of personas, check out this resource: buyer personas.
If you can't access the podcast above, click on this link to listen to Episode 49
Resources mentioned in this show
Mark's article on customer personas
Interesting further reading — Zappos War on Management by Gianpiero Petriglieri
Please support our extraordinary sponsors. Our content is free because of their generosity.

If you are looking for a cost-effective way to reach your audience, build your brand, and develop sales leads, try GoToWebinar, from Citrix. GoToWebinar is a great way to share live presentations right from your computer, reach, and influence an audience of hundreds of people. Its button-click simple and rock-solid reliable. All you have to do is work on your presentation. GoToWebinar does the rest. Learn more at GoToWebinar.com.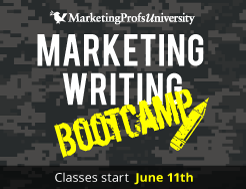 The Marketing Writing Bootcamp is our most popular course from MarketingProfs University and as a podcast fan you can get $200 off the normal $595 price. The course is 13 classes, each 30-40 minutes in length, for more than 7 hours of on-demand learning. Learn from your desk, on your commute, or your couch. The course begins June 11. You will be awarded a certificate from Marketing Profs upon completion of course. Register through this special link: http://mprofs.com/companion.

gShift's Web Presence Analytics platform provides agencies and brands with search, social and mobile content marketing data in one place. Monitor and report on an entire web presence. Create smarter, faster content through gShift's proprietary data. Report on the engagement and performance of your content marketing investment.
Our podcast is also broug

ht to you by Voices Heard Media. Please check out this tremendous resource for scaling social media engagement. Take a look at building an engaged and relevant audience through innovative new games, contests, analytics, polling platforms, and other innovations.