The amount of information on the web is exploding, making it more and more difficult to stand out. Many companies are turning to more advanced strategies to try to get through, including advertising and new ideas to promote your content.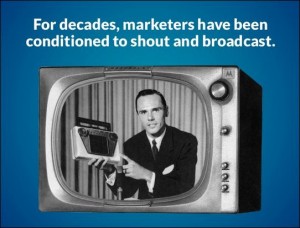 But doing this without coming across as spammy is a tricky proposition. In this free eBook, you'll get 10 non-spammy ideas for content marketing success.
A few of the ideas include
Answering questions with your content
Connecting your social properties
Embedding tweetable quotes
Promoting new content within old content, and
Joining content sharing "clubs"
For hundreds of other ideas to help you succeed in an information dense world, check out my new book The Content Code: Six essential strategies to ignite your content, your marketing, and your business
.
If you can't view the slide presentation above, click here: How to promote your content without being spammy.