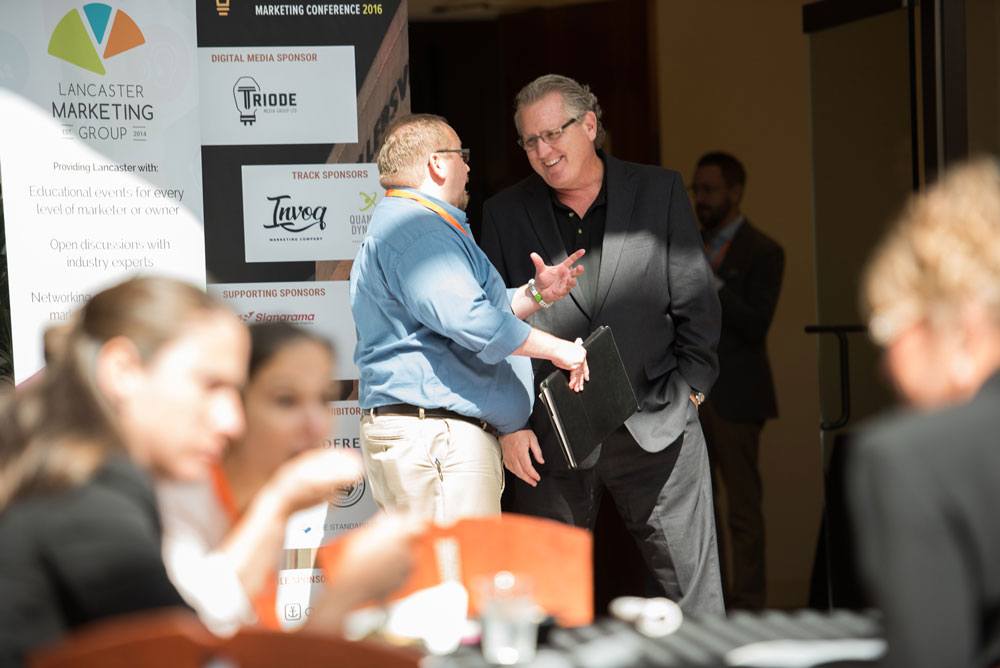 By Mark Schaefer
Since I published my book KNOWN
, I've had an incredible amount of fun coaching dozens of people through a process to create a profound online presence. I'm starting to see that there are three specific issues where people get stuck when embarking on their personal brand strategy. Today, I'm going to name these three areas and propose some ways for you to get "unstuck" if you're experiencing these problems.
The building blocks
Before we go through the three common problems. Let's review the primary process behind the book, as a reference. Every person who becomes "known" in their field follows four steps:
"PLACE" — Not necessarily a "passion," but a sustainable interest — it's your story, what you want to be known for.
"SPACE" — Where do you tell this story? Can you find a niche that is uncontested or under-served?
"CONTENT" — The fuel of a personal brand strategy is consistent content — written, audio, or video.
"ACTIONABLE AUDIENCE" — In the book I show how a social media audience is passive and I demonstrate how to build a tribe that can help support your goals.
Behind this path resides a certain amount of grit. The people who make it to the top of their fields are driven by purpose, they're resilient, and they're viciously consistent.
With that backdrop, here are the three big stumbling blocks I am hearing from people:
1. "I like too many things"
Many people simply can't decide what to be known for — they have too many interests.
But I find that if I listen carefully, I can always hear a common theme from a person, some internal thread that holds it all together.
For example, one leader expressed a real heart for supporting cancer victims but is also known in her company for her nurturing leadership style. Clearly a compassionate heart is her gift. Doesn't the world need more empathetic leaders? This idea of "compassionate leadership" tied both of her worlds together and seemed like an exciting sustainable interest.
The main idea is that you don't want to confuse people. You need to be relevant.
I'm interested in a lot of things, too. I like sports, art, travel, and any kind of outdoor activity. My content theme is marketing but I use examples from all of those interests to tell stories and teach my lessons. Being consistent doesn't mean you have to be boring.
2. Over-thinking your place
A second issue is becoming paralyzed and indecisive about what you want to be known for.
Here's a secret. No matter what you choose, it's probably not going to be the long-term answer any way … so take your best shot and start.
When I started creating content I actually spent quite a bit of time reviewing social-media-related technology. I thought that could be my "thing." I tried it … but I became bored. Meanwhile my audience was giving me feedback that helped form me into what I am today.
In my book I stated that we create content, but content also creates us. Feedback on your content eventually chisels and refines your "thing."
There's a famous quote attributed to the artist Michelangelo: "Every block of stone has a statue inside it and it is the task of the sculptor to discover it."
In a way, your audience is the sculptor. Don't worry about being perfect. When it comes to defining your "place,' take your best shot and just start.
3. Over-focus on the goals
Becoming "known" is an indispensable strategy for achieving so many  personal and professional goals. How will you monetize your brand? Where will it lead? Here's a little secret: You probably can't imagine it.
Many years ago, I was beginning to become known through my blog. The blog led to book deals and that moved into more speaking and consulting.
All of a sudden, the opportunities started to build and build. And here was my strategy at the time: "wait and see."
I know that sounds weird … maybe even unforgivable. But I literally made a decision to not have a direct monetization strategy. I was starting to get a lot of wildly diverse business opportunities — speaking, writing, consulting, coaching, workshops, and more. I just wanted to see where it would all lead.
So I literally made a decision to let it flow. I wasn't going to try to push the world in one direction or another. I wanted to see how the world would respond to me, and what the world wanted to do with me. I learned that instead of finding my target audience, it was much more powerful to allow my target audience to find me.
Have a strategy. And then … don't have a strategy. Be open to see what the world wants to do with you.
Embrace uncertainty
Let's get back to the original premise of this post … where people are getting stuck on their personal branding strategy. In general, people are over-planning. They're trying to account for everything, instead of being patient and watching for what the world wants to give you.
My book is filled with people who all followed this path of KNOWN but were not really clear where it would lead.
Lorraine Loots created miniature paintings every day for Instagram to keep her artistic skills up and it became a sensational global business for her.
Anna Blake wanted to learn to be a better writer through consistent blogging and it turned into a series of award-winning books.
John Lee Dumas started a daily podcast because there wasn't one. He couldn't have imagined that his content would be the basis for a multi-million-dollar entrepreneurial movement.
None of these people knew where they were heading at the beginning. None of them were experts in their field when they began. But they started any way.
It's important to have a framework like what I spell out in KNOWN to give yourself the best shot to succeed, but then stop thinking about it and begin. Your plan won't be perfect. It may not even be right. But that doesn't mean you shouldn't start.
It's more important to start than to be perfect. Are you with me?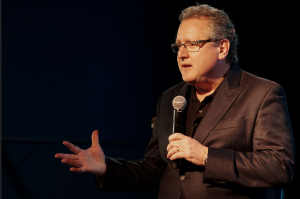 Mark Schaefer is the chief blogger for this site, executive director of Schaefer Marketing Solutions, and the author of several best-selling digital marketing books. He is an acclaimed keynote speaker, college educator, and business consultant.  The Marketing Companion podcast is among the top business podcasts in the world.  Contact Mark to have him speak to your company event or conference soon.
Image marked safe for re-use by Unsplash.com