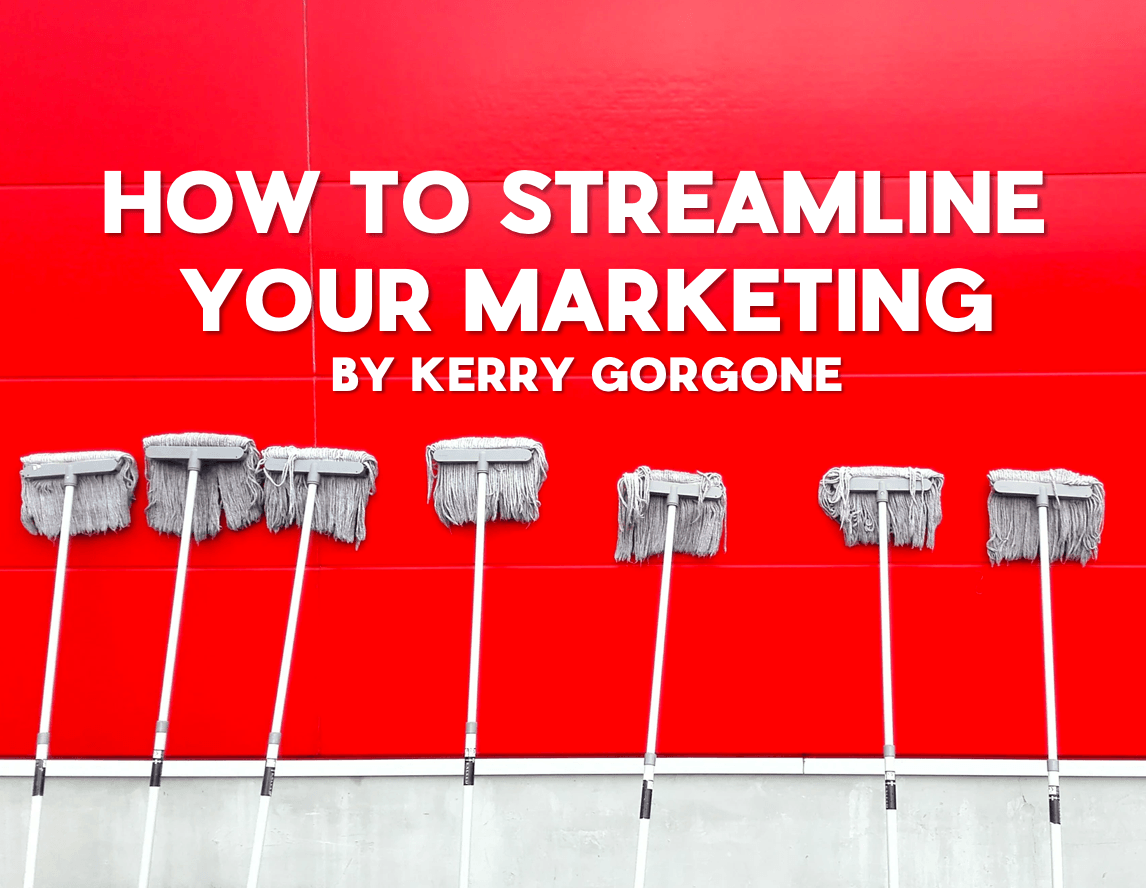 By Kerry Gorgone, (grow) Contributing Columnist
2020 is here, and it's time to clean house! On the home front, you might dust off your copy of The Life-Changing Magic of Tidying Up
by Marie Kondo. For your business, take some time to examine the data and assess the success (or failure) of last year's approaches. It's time to streamline your marketing.
Here's your to-do list for streamlining your marketing so you can succeed in the new year.
Look to the Data
We all have our pet projects and private hopes for different marketing tactics. But now's not the time to reminisce or get sentimental: be calculating and ruthless as you look at your marketing results. Be guided by the data, not by your good intentions. If a channel or platform isn't serving you, cut it.
Cut, Cut, Cut
Once you know what worked and what didn't, "Marie Kondo" the marketing investments that didn't pull their weight. Jettisoning the dead weight enables you to soar to new heights of marketing success.
Reallocate funds from underperforming channels to those that are working. For help figuring that out, check out data sources like website analytics, social media analytics, survey data, promo code redemptions…anything that will help you to attribute revenue.
Earmark Some Money to Experiment
You might be tempted to pour all the money you save into what you can see worked for 2019, but resist the impulse. Set aside some marketing budget to experiment with new channels and tactics, because you know some will arise during the year.
Ideally, you'll want to be able to invest more heavily in experimental approaches that work, so you might earmark 10% of your marketing budget for pilot programs: half to fund the pilots and the remaining half to double down on the pilot that works best.
Experiment, But Don't Gamble
Your experimental marketing projects should constitute calculated risks, not gambles. If you're thinking about using account-based marketing, for example, look at case studies for companies that have found success and see if it's something you can realistically implement. If you're considering targeted advertising on LinkedIn, study up on what kind of creative assets work to drive clicks and conversations on that platform.
If you keep hearing about a new social network or channel, don't dismiss it out of hand as the "shiny new object," but do invest some time in sussing out whether it's a fit for your audience and objectives.
When in Doubt, Take the Path Less Traveled
As Robert Frost once observed, "I took the [the road] less traveled by, and that has made all the difference."
If you should find yourself wavering between two possible experiments, choose that one that differentiates you. If you're in B2B and no one in that space is doing what you're thinking of trying, go for it!
In some industries, you could look through thousands of examples of marketing content and, except for the company and product names, you'd never be able to tell which brand was which. For marketing to succeed, you need to stand out. Take the road less traveled (at least in a pilot project basis) and see what happens.
Be More Human
Interruption marketing is done. People love to make dramatic predictions for the new year, but the truth is that interruption marketing has been dead for a while: it just won't fall down. If you're in doubt, check out Mark Schaefer's book, Marketing Rebellion: The Most Human Company Wins
You'll see that 80% of customers mistrust all advertising. If you want to reach them, you can only do it by being invited into the conversations people are already having online and off.
Don't focus so much on new technology. Instead, ask yourself how any new technology would help you to enhance your buyer's journey or your customer's experience. Take the long view: your audience's attention isn't bought, it's earned, and never with one interaction.
Customer loyalty is something you put on layaway, then pay towards over time, interaction after interaction, for weeks, months, or even years.
Don't try to rush it. Invest in people: your employees, your audience, your customers.
Follow the Leader (Sometimes)
Marketing success in 2020 will require innovation: you don't want to follow the pack. But you do want to pay attention to what marketing leaders in different areas have to say about technology, leadership, innovation, content, and storytelling.
Here are some people who can help you to succeed in 2020, organized by area:
Marketing Writing and Content
Laura Belgray
Mike Kim
Andy Crestodina
Ann Handley
Marketing Leadership and Innovation
Chris Brogan
Sam Conniff
Katie Martell
Mark Schaefer
Artificial Intelligence, Machine Learning, and Technology
Jeremiah Owyang
Christopher Penn
Katie Robbert
Brooke Sellas
Customer Experience
Jay Baer
Dan Gingiss
Marsha Collier
Jeannie Walters
To succeed in the new year, trim what's not working, strengthen what is, actively experiment, and take a more human approach. When in doubt as to how to accomplish any of these, look to people like those mentioned above who can help.
Happy New Year, and happy marketing.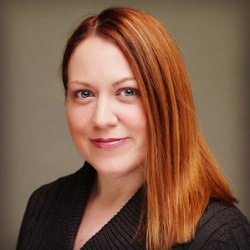 Kerry O'Shea Gorgone is a writer, lawyer, speaker and educator. She's also a Learning Designer at MarketingProfs. Kerry hosts the weekly Marketing Smarts podcast and gets people to open up about their cool collections, weird hobbies, and inspiring side hustles on Punch Out With Katie and Kerry with co-host Katie Robbert. Find Kerry on Twitter.