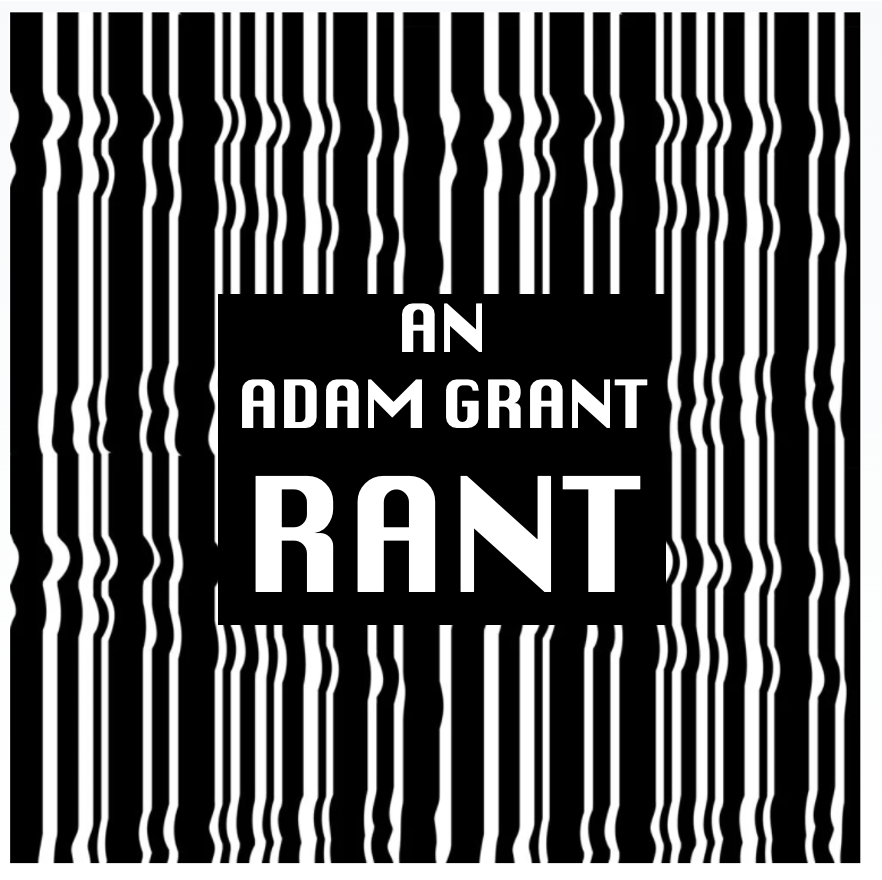 Adam Grant is a best-selling author, an expert on motivation and meaning, and Wharton's top-rated professor for seven straight years. He hangs out with filmmaker J.J. Abrams and author Brene Brown. My hero Malcolm Gladwell is one of his best friends.
He is also a modern Twitter philosopher. His prodigious tweeting is legendary. I mean, my tweets are usually something like "Thanks" or "My plane is late," while Adam is spouting business poetry like:
"Having fun isn't the enemy of efficiency. It's the fuel for finding flow."
Wait. What? Are you making me THINK here, Adam? On a tweet?
So I enjoy following Adam and living vicariously through his exciting intellectual life but a tweet that went viral last week made me stop in my tracks. That was something to see. There I was, squarely on my tracks and I stopped.
Here is the tweet:

Dude.
You can only say this because you ALREADY HAVE  a powerful personal brand.
Adam is a Tweeting Monster and he has a massive online presence:
A top-rated podcast with A-List guests
A monthly newsletter (more than 100,000 subscribers)
A blog answering reader questions (such a good idea)
A YouTube channel
Four best-selling books
Daily philosophical posts on Instagram (1 million followers)
It seems to me that Adam is spending an enormous amount of effort on something other than "investing in personal relationships." If he stopped doing this important work building his online authority and reputation, and turned instead to "personal connections" he would quickly lose momentum. And he needs momentum. Almost all of us do.
Adam has spent years nurturing an effective personal brand, and it's worked. It's just not popular to say so. And that's not right.
The necessity of the personal brand
I learned the lessons of personal branding the hard way … when I didn't have one.
When I was in the corporate world, I was the global director of eBusiness for a Fortune 100 company. I was the go-to guy in the world for eCommerce, digital marketing, and CRM.
But once I stepped out of the friendly confines of my company to start my own business in the "real world," I instantly became the go-to guy … for nothing.
Nobody knew (or cared) about my old title, team, or accomplishments. Nobody ever saw the awards on my walls or annual bonus checks. In this online world, there is only one thing that matters. Either you're known, or you're not. The most powerful professional equity you own is your personal brand.
If you're known in your industry, you'll get more business opportunities, sell more books, and have a bigger payday at speaking engagements. You might even get to meet Malcolm Gladwell or Brene Brown.
Creating an effective personal brand does not mean you've sold your soul or turned into an inauthentic character. It simply means you're establishing the presence, reputation, and authority to get your job done.
The ONLY REASON Adam can get Brene Brown on his podcast is because he is known due to his powerful personal brand. Fun fact … I tried to interview Brene for my last book and she turned me down. Adam's brand is more powerful than mine. I have to keep working. Maybe next year Brene : )
Let's be honest about personal branding
Adam is clearly working hard on his personal brand. I'm willing to bet he's got a social media team behind him to keep the beautiful and relevant content flowing every day.
So ironically, it's inauthentic for Adam to claim he's not mindfully, systematically, and aggressively building his personal brand. It's a preposterous claim.
But somehow it's become popular to dismiss this idea. His tweet was liked 5,500 times and retweeted 1,200 times. Isn't that amazing? Are people even thinking about what he's saying here? We are only seeing this tweet because he's KNOWN, not because he has a personal relationship with us.**
** Adam, you are always welcome at my home so we can work on our personal relationship. We can sit by the lake and eat smoked meat. Unless you're vegetarian. Then we will eat corn. Please bring Malcolm.
Please. Don't listen to Adam this one time.
Here's the truth. In many careers, the strength of your personal brand is the difference between "meh" and spectacular success. Don't avoid building a personal brand. Embrace it. Fight for it every day. Like Adam Grant.
I HATE the suggestion that working on a personal brand implies you're "inauthentic." Nothing is further from the truth. Trust me, in this world, people can sniff out a fake in 140 characters or less. Having an effective online presence means you need to be more of who you are at your best.
Personal relationships are important. Some of my favorite relationships are with people. But this does not mean you can't work on your personal brand, too.
And by the way, Adam Grant is great. Just not this time. I recommend that you follow him and enjoy his beautiful and thought-provoking content, as I do.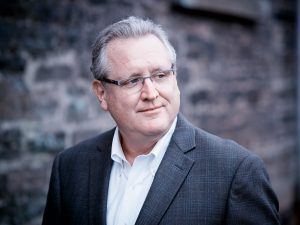 Mark Schaefer is the executive director of Schaefer Marketing Solutions. He likes the idea of personal brands and would like to eat meat with Adam Grant. Mark does not have a million followers on Twitter but he is the author of some of the world's bestselling digital marketing books and is an acclaimed keynote speaker, college educator, and business consultant.  The Marketing Companion podcast is among the top business podcasts in the world. Contact Mark to have him speak to your company event or conference soon.
Follow Mark on Twitter, LinkedIn, YouTube, and Instagram. 
Background graphic courtesy sketchepedia.