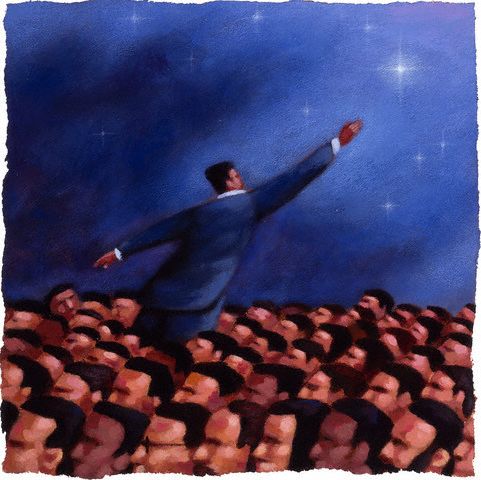 In graduate school I took a class on "Leaders and Leadership" that I hoped would give me respite from the grind of finance and economics. It turned out to be one of the most interesting classes I ever attended and it set me on life-long study of leaders.
When I worked for Alcoa, there was one Group President who seemed to personify the best theoretical aspects of a leader. His name was George Bergeron, since retired to Maine and Florida, but there is not a week that goes by that I don't think about a small sign he had on his desk:
"Leaders Dispense Hope."
George was not a rah-rah kind of leader. He walked his talk without gimmicks, inspirational posters or "programs." In fact, other than a few family pictures, that sign was the only adornment on his desk at all.
Those powerful three words sum up so much to me. To be in a position to "dispense hope," you need to
Be trusted
Have a vision that others understand and believe in
Be an effective communicator
Rise above the every day office noise to deliver the signal
Be recognized as the authority
Have a real plan, not rhetoric
Transcend politics
Deliver authentic optimism
Like any executive in a  competitive environment, George had his detractors. But he rose above it all with dignity at every opportunity. No matter what was happening in the world, in the company, or with our customers, George dispensed hope.  A lesson in leadership for a world that needs a few lessons in leadership.