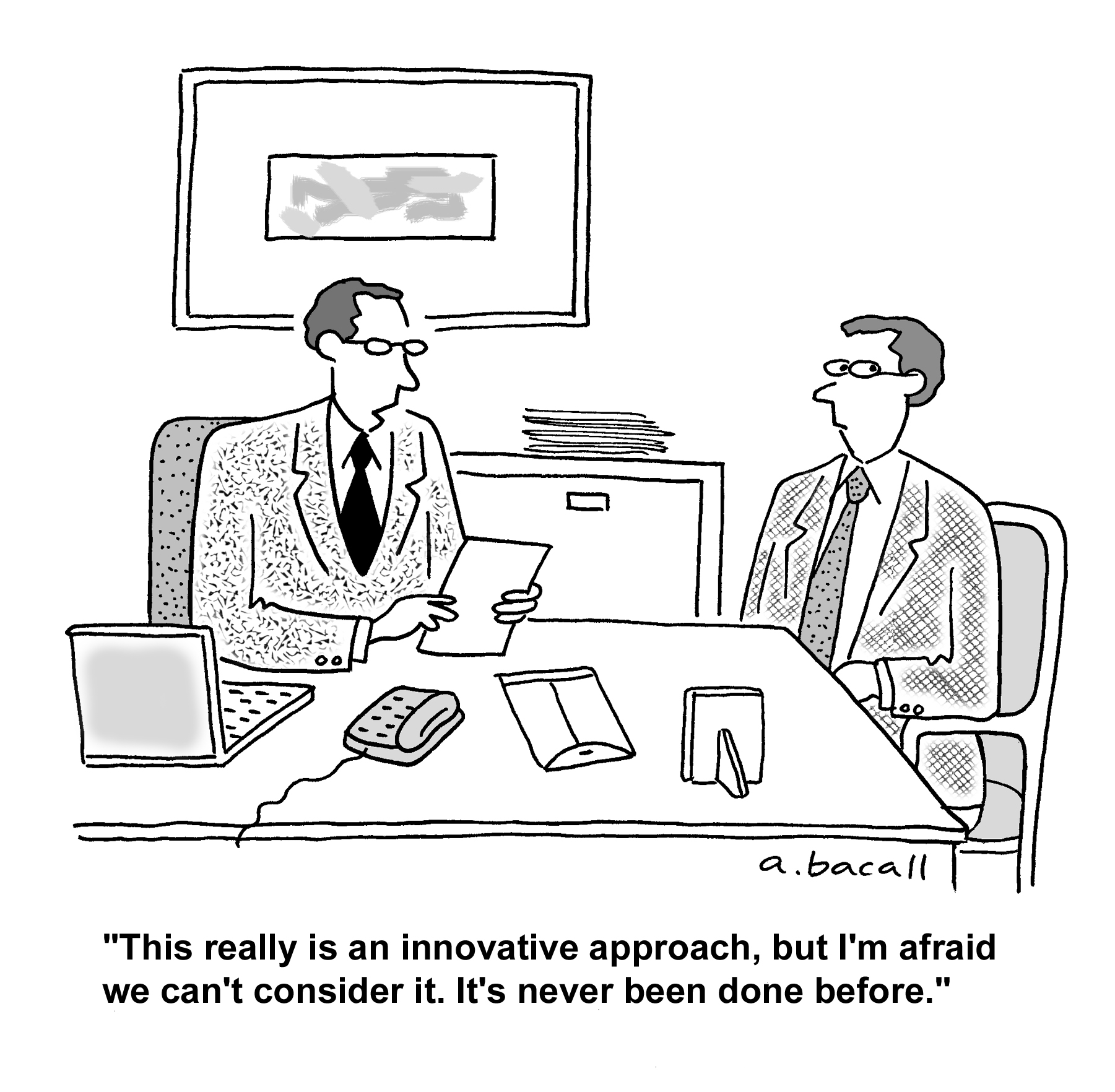 When Jay Baer speaks, I listen.  In fact, the blogger and co-author of The Now Revolution is one of the smartest guys I know. But he wrote a blog post this week that made me think a lot about the changing nature of competition.
Jay's premise is that through channels like e-mail marketing and social media, we now compete with everybody.  He states that "consumer interactions with companies are jumbled together like a real-time gumbo" and to be heard and recognized, we have to be mindful of the quality of each email and status update.
Is the traditional idea of competition obsolete?
Certainly this is sound advice, but I don't completely agree. There is an alternative perspective to consider. Perhaps your competition isn't McDonalds, Nike, and every other company trying to dominate the social web. Maybe social media helps make the traditional notion of competition obsolete. Maybe, if you focus on basic marketing principles very well, it actually lessens the impact of competition and amplifies your strengths.
I spend a lot of time helping people with their social media marketing efforts.  In a traditional sense, it might appear that I'm helping my competitors.  But my philosophy is, I have no competitors, because there is only one me.  I have my own set of unique differentiators and through my blog and social presence, these points of differentiation become even more defined, profound, and relevant to potential customers.   If you've done an effective job defining why your company is different, nurturing those points of differentiation, and using these advantages to solve customer problems, you'll be OK.
In fact, social media amplifies my competitive advantages.
When I worked in manufacturing, I marveled at how Toyota shared its core competency — The Toyota Production System — with the world, including competitors. It realized that if it focused on intense attention to quality in a way that delighted customers, the marketshare and customer loyalty would follow.  And the other lesson — when attention to this point of differentiation slipped, it brought the brand to its knees. Social media amplifies the problems, too.
In his book Delivering Happiness: A Path to Profits, Passion and Purpose, Zappos Chariman Tony Hseih says that he needs to be aware of competitors but doesn't focus on them as a central corporate strategy.  Instead, the entire company is driven to deliver on their core competency and competitive differentiatior: Delivering happiness in a shoe box. He even wants to teach other companies how to do it.
Certainly Zappos has powerfully used the social web to drive this authentic passion to the masses. I doubt they worry about the "gumbo" Jay talks about because if they stay focused on delivering on their brand promise, the money side of the business will take care of itself. Similarly, if Toyota focuses on core competencies, they'll win the social sentiment wars, too.
The social web amplifies differentiation
Here's an example of how this worked in my own small business. One of my competitive differentiators is that I'm … ahem, "experienced," which is a polite way of saying "old."  There aren't many bloggers who have worked in global sales and marketing for nearly 30 years.  I also have a unique educational background that combines traditional marketing with applied behavioral sciences, hence my focus on the human side of social media.
With this experience, I am in a fortunate position to help people in a unique way.  I often go into LinkedIn forums and answer interesting questions.  I don't worry about sharing my secrets with the competition. I don't worry about my messages competing for attention. I just try to be me and use my points of differentiation to solve problems in an authentically helpful way.
A few months ago, a lady from California read my answers on LinkedIn and eventually became one of my most important customers.  So here was an example where my messages didn't get lost in a competitive gumbo, it naturally allowed me to connect with a wider audience who appreciates what I bring to the party. There is no way that person could have learned about me, or my points of differentiation, without the amplification from the social web.
The most important question in marketing
Jay Baer is humble, but he has also done a great job defining and nurturing his points of differentiation in a Zappos kind of way.  Before the advent of the social web, he was an advertising agency owner slugging it out at Chamber of Commerce networking meetings. By effectively using the social web, he has leveraged his strengths to become a respected author, speaker and consultant on the international stage.  He has no competitors because there is only one Jay — he has a refined sense of what makes him unique and effectively communicates that message in everything he does.
This marketing fundamental worked for Zappos, Toyota, and Jay, and it can also work for you. But here's the hard part. Do you really know what makes you different?
For your company, can you complete this sentence: "Only we … "
That's not easy is it?  But if you can't do that, you're destined to a career of competing based on gimmicks, coupons and shouting louder than the other guy.
If you can find that wisdom, the social web will allow you to amplify that message and tell your story in a remarkable and exciting way.
The irony is that the social web hasn't "changed everything."  In fact it highlights the need to focus on fundamental marketing imperatives like defining your points of differentiation to a greater degree!
The social web has shifted the nature of competition dramatically for those who can answer … "Only we …"  Are you seeing this too?
Have you figured this out for your business?  Are you using the social web to amplify your brand promise are or are still trying to out-shout the competition?