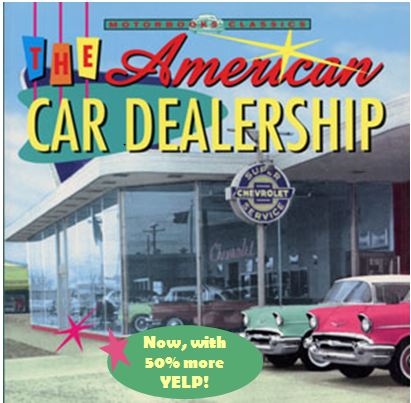 Your brand is what people say about you when you're not in the room.

-Jeff Bezos, Founder/CEO Amazon
Guest post by {grow} community member Kathi Kruse
How important is it for your to look your best to a potential customer?  Today many companies are still ignoring what's said about them online, both positive and negative.  Some want to put their heads in the sand and wait until the Internet "just blows over."  Folks, your customer is online most of their day and night. They're talking about you.  Pretending they aren't is a risky proposition.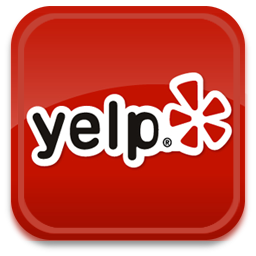 Your customer loves the consumer review site Yelp.  Why? It's local and it's easy to use.  They look forward to sharing their experiences because it allows them to invest in the community … and in turn get value from the experiences of others.
For many consumer businesses, online reviews are becoming a critical component of decision-making. Car shoppers, for example, are increasingly relying on Yelp and other ratings sites.  84% of people say that online reviews influence their buying decision (Nielsen). Reviewers can also gain influence. Many of these reviews and consumer experiences also reverberate through Twitter and Facebook.
Make no mistake, Yelp can make or break many businesses. For many B2C and service businesses, Yelp may be the most important marketing channel!
What's the best way to make sure you're getting some customer love on Yelp?
The key is to have a rock-solid internal process for capturing and maintaining a steady stream customers who are willing to write reviews.  Understandably, many of your frontline sales personnel may feel awkward about asking for a review, but you can put it in a way that makes the customer comfortable:  "Our business is based on referrals.  Would you take a moment to visit Yelp and refer us to your friends and family?"  This is a great start to your internal process but it's only the beginning.
I've developed a proactive system of capturing reviews and maintaining a consistent stream of "referrals" from your customers. Here are six ways to get your Yelp groove on:
1.  Designate an Online Reputation go-to person who'll take ownership of your implementation plan.  They will be responsible for getting grassroots participation from your staff, as well as monitor and respond to the community.
2. Signage. Create awareness with your customers and your staff.  Display "Love Us on Yelp!" signs throughout the store. Entryways,  sales offices, customer waiting area, customer service and the cashier area.   Give customers a card to take with them that reminds them you're on Yelp.  Put memos on paychecks, repair orders and invoices to create awareness too!
3. Reach out to your Raving Fans. Every salesperson has them, especially those that've been with you a long time. These customers go out of their way to do business with you.  Ask them to share an honest review – don't push for positive – just their honest opinion.
4.  Hold a monthly contest with the staff. Nothing motivates like a cash prize!  Example: if the store gets 20 reviews by the end of the month, you'll draw a name and that person wins the cash.  Have the drawing open to all employees so you've got everyone motivated to achieve the same goal.
5. Recognize staff members who get 5-star reviews. A gift or a nice mention during the weekly sales or service meeting goes a long way.  When the other employees see it, they'll be eager to be next.
6. Email marketing. Do a "Love Drip" campaign with a catchy subject line and a nice call to action.  Provide a link to your Yelp profile so it's as effortless for your customer as possible.
Stellar online reputations do not happen without grassroots participation from your staff.  Leverage the power of your employees and institute an internal process to be proactive about your online reputation.  Get your groove on and let your customers feel it, baby!
How is Yelp affecting your business?  Any more ideas you can share?

Kathi Kruse specializes in automotive social media and online reputation coaching for the automotive industry.  Connect with her at her Kruse Control Blog and on Twitter: @kathikruse