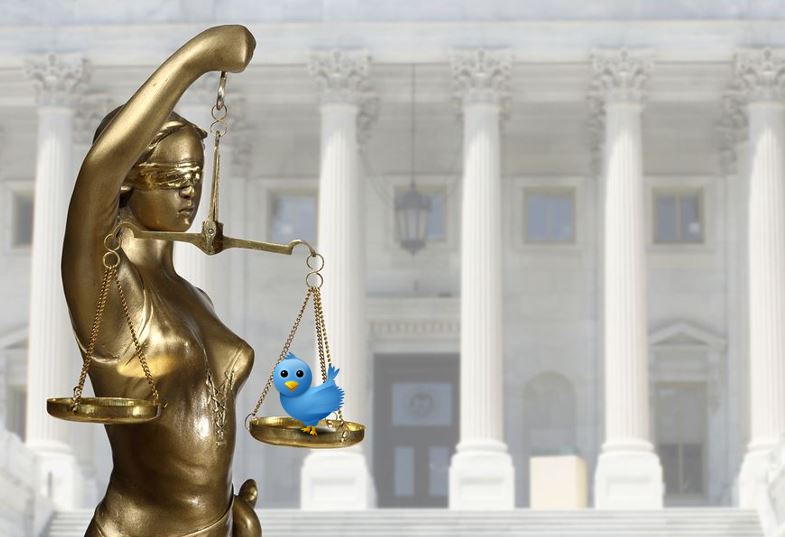 It's been wonderful to observe the growth and progress in social media marketing over the years, but certain fields continue to lag behind. Legal. Financial. Pharmaceutical.
"I had a colleague tell me this week that he just discovered LinkedIn," said a friend who recently joined a wealth management firm. "We're that far behind."
That's why I was so excited and inspired to meet Richard Baker, a bankruptcy attorney from Orlando. Rick has had a successful law practice for more than two decades but has transformed his business through social media — nearly 75 percent of his customers now come from Facebook. Let's look at his secrets of using social media in a regulated industry.
In the beginning
Like most people, Baker discovered the personal fun and connection of social media before it dawned on him that it could be used for business,
"In 2009 everybody I knew was experimenting with Facebook but I mostly did it for fun," he said. "I just thought it was kind of cute."
But by 2011 some of his social media connections were creating new referral business. "I began to see some traction on Facebook so I started to take it more seriously and also began to blog and create a few crude videos."
Baker learned quickly that a combination of human connection and helpful content was creating a point of differentiation in a field that is typically "too stiff."
"I needed to do something other than show everybody I was Mister Lawyer Man," he said. "I wasn't afraid of showing my personal side and putting the time into really engaging with people. The more human I was, the more phone calls I received. When you need an attorney, you want to find somebody you can trust, and through my social media presence, people feel that they know me."
A key to his success was adopting a new mindset. "I used to feel guilty about spending time on social media because it is taking time away from clients but now I look at it as an opportunity for business networking every day."
His strategy
Baker uses a combination of original content, shared content, and promoted posts to create a consistent and effective presence.
"I am always reading, always looking for useful items to share with my Facebook friends," he said. "It might be relevant business tips or a view of a new regulation. I do most of my reading in the morning but will schedule my posts throughout the day so I don't bombard people. And I don't just link to a post. I'll offer some commentary on why this article is important."
He is also creating original content. "I am always posting about interesting things happening in my life. I love music, for example and have actually connected with a lot of people about a shared love of a song or an artist. People even asked me to post some of my own music on YouTube, so I did. That might seem odd since I am an attorney, but I think it helps people to get to know me."
In addition to original Facebook posts and videos, Baker blogs about some aspect of the law every couple of weeks. These in-depth articles serve as "evergreen" content that he can use over and over to help people and answer questions. "I am trying to blog more often," he said. "I find that the more you blog, the easier it gets!"
He will also promote some of this content through sponsored posts on Facebook with a budget that is "about ten dollars a day." He said it is not unusual to get more than 500 likes on a promoted post.
Regulations and privacy
As a lawyer, Baker has to maintain professional standards but he doesn't see this as an obstacle to progress.
"Of course I am not actually providing legal advice," he said. "I am simply sharing my ideas and experiences. People are so thirsty for information if they are in a predicament. You can demonstrate expertise without necessarily dispensing advice."
"I am not trying to be a legal scholar. I am trying to help people by offering insight on how the system really works. How do changes in the law affect people? I'm a real guy living in in the trenches. I offer a glimpse of how I get things done."
The tools
As a small business owner, Rick has to focus on a few platforms and look for applications to help him use his time efficiently.
Facebook — "Facebook is my main platform. I have both a personal and a business page but usually the content doesn't cross. There is some overlap there but I don't want to barrage my family with legal stuff!"
Twitter — "I have had a Twitter account since 2009 but I am only starting to learn to use this effectively now. In fact the next book I am reading is The Tao of Twitter
! I have been using Twitter primarily as a research tool to find new content to share. My next step is to try to learn to use it on a more personal level."
YouTube — "There is no question that a video channel is an important way to establish a human connection. I have been experimenting with short videos but 2014 is the year that I will get more serious about video content. I just bought some better equipment and editing software to take it up a notch. I want to tie my video content into Twitter and Facebook."
LinkedIn — "I view LinkedIn as more geared toward B2B so I use this as a professional networking platform. It is the place to keep in touch with colleagues from around the country and learn from them."
Time-saving tools — "I use paper.li to curate interesting articles. Hootsuite allows me to time my submissions and make sense of the social media content stream."
Results
"It certainly takes time and patience to do social media marketing well," he said. "But I am really seeing a payoff. In 2013, about 60 percent of all my referrals came through social media and it is still trending upward. By the end of the year that number was nearly 75 percent. It's unbelievable, really. I've curtailed almost all of my other marketing efforts because most of my business is coming through Facebook."
Although the business results are impressive, Baker said the personal impact of seeing social media in a regulated industry is satisfying, too. "The people who provide the referrals feel like they really know me and trust me because of what they see from me on Facebook. They believe in me enough to send a friend or relative my way. They feel good about being part of the solution and that is very rewarding."
"I think over the years we became addicted to mass communications at the expense of human relationships but social media is a way to get it back."
Base illustration courtesy BigStock.com
This post was written as part of the IBM for Midsize Business program, which provides midsize businesses with the tools, expertise and solutions they need to become engines of a smarter planet. I've been compensated to contribute to this program, but the opinions expressed in this post are my own and don't necessarily represent IBM's positions, strategies or opinions.