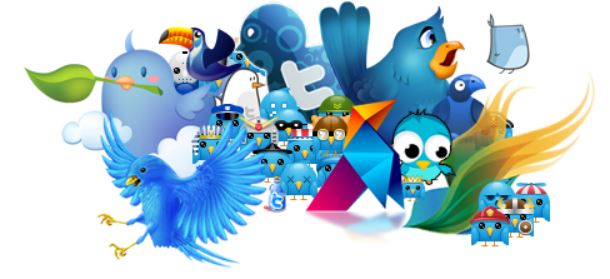 Did you know there are five different types of Twitter business accounts? Which one is right for you?
1) All business all the time
In some cases it is entirely appropriate to "broadcast" over Twitter. Here's an example: IBM has a site (@IBMJobsGlobal) that only broadcasts job openings and career news. They really don't need to engage in a conversation and they're not even trying. They have jobs, people want them … and they subscribe to the account. It's that simple. They could probably work to build a community, but why? This is simply a broadcast channel, and that's OK.
2) Tweeting under cover
Many of the world's most important brands have teams of tweeters engaging with the public behind a corporate logo. A best practice is to tweet with the initials of the tweeter at the end of each tweet and some place to actually learn about who is actually behind the tweets – a link on the Twitter profile page, or a list of names and initials on the Twitter background are common places. I like this practice because it allows real human connection even in a big corporate environment. A tweet might look like this: Glad to help you @username. Thank you for using our product! – MWS
This is a low-effort, low-risk option to humanize the brand and still operate under one brand banner that is commonplace today.
3) Blending personal/corporate
In some cases there are corporate accounts assigned to individuals, especially in customer service roles.
So for example, you might have an account called @ATTSusan or @CiscoJeff (I made those up).  This account would feature a real person and a real photo but the account is owned by the company. When that person moves on, the profile would change to a new name and a new person in that role in the company.
4) Real persons in real time
Usually the best option is to have real people representing your company like my friend Chad Parizman (@cparizman), who works for HGTV. His profile states: #SocialTV for HGTV & DIY Network. Yankee Fan. Web Analytics Geek.
The ultimate goal for many companies is to get to a place where many employees can serve as beacons for your brand. Chad clearly identifies himself as an HGTV employee but is free to build his own connections through his own personality and content. Of course he also knows that in some respect, he is always "on" for HGTV.
Creating these employee "beacons" for a brand is a key idea.
5) Fake and Fun
A recent trend is creating entertaining Twitter accounts based on fake characters. Coke has created a hilarious account based on the quips from the company's long-dead founder. A restaurant in Seattle has an account for its French Fries and in this case, Geico Insurance unleashes the company mascot, a gecko: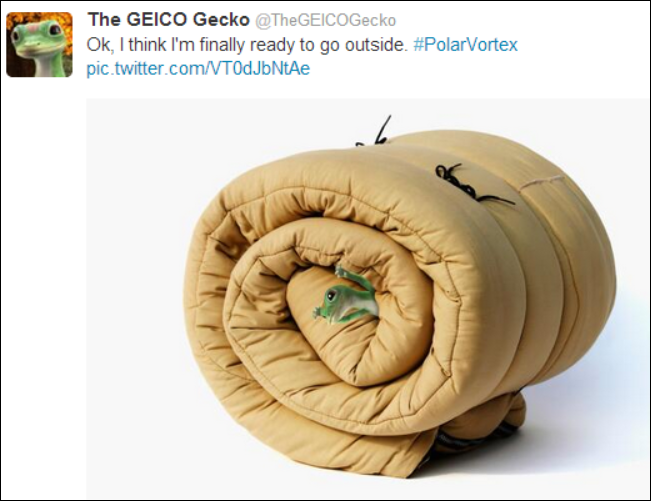 If you enjoyed this post and would like to learn more insider Twitter tricks, you might enjoy my book The Tao of Twitter: Changing Your Life and Business 140 Characters at a Time

This post was written as part of the IBM for Midsize Business program, which provides midsize businesses with the tools, expertise and solutions they need to become engines of a smarter planet. I've been compensated to contribute to this program, but the opinions expressed in this post are my own and don't necessarily represent IBM's positions, strategies or opinions. IBM had no editorial control of this content.