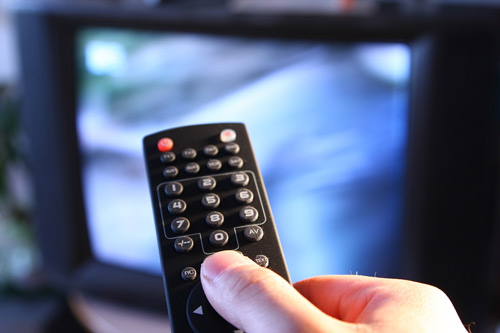 By Jeffrey Slater, {grow} Community Member
After reading Mark's new book, The Content Code
, I became inspired to think about how I could ignite content on my blog where I provide marketing advice and coaching to small businesses. Could I use some of the book's principles to get my work to move a little, and get it in front of a larger audience?
The answer is YES.
The languishing blog
Since 2009, I have written a blog called MomentSlater, two or three times a week. I get a few comments on each post and a handful of shares. As a part-time marketing coach, I like to unravel the mysteries of marketing.
Blogging helps me think through marketing issues and gives me a chance to provide marketing coaching to the small business community that follows my work. I am always looking for new ways to expand my reach. As a full-time Director of Global Marketing for Nomacorc, the leader in wine closures, a little fuel in the marketing creativity tank helps, too.
Lighting the fuse
One of the key lessons I took away from The Content Code is that I needed to think about content distribution. It occurred to me that I could post the same content from The Marketing Sage (my site) to LinkedIn in their blog posting area called Pulse. I thought I'd run a little experiment to compare what happens when I post the same content on my personal blog's and on LinkedIn. Could I benefit from the same idea in a new channel of distribution?
I thought that my recent blog post, called "The Thank You Experiment," would be a great test to see what might happen. In this post, I share a simple idea about a client who had his team call up his customers to say "thank you" — and only "thank you." No upselling. No cross promotion. No offers for buy one get one free. No transactions.
Just a simple thanks.
I copied and pasted my content from my personal blog to LinkedIn. Then I went back out for a walk among the North Carolina pine tar pollen and forgot about the experiment.
You can read about the Thank You Experiment on The Marketing Sage or on LinkedIn. Same content. Different channel.
Very different results!
As interesting as The Thank You Experiment was, the channeling experiment was just as interesting…
The results are in …
Within 24 hours, the post on the LinkedIn channel received 11,198 views, 440 likes, and 93 comments.  I started getting 10-15 Twitter mentions an hour as people started sharing. That's more engagement and ignitions than I have seen in a long time, probably since I wrote about having lunch with President Reagan in 1985. Talk about setting off sparks.
Like in real estate, a blog can increase in value because of location. Through LinkedIn I was able to get in front of a larger audience interested in small business marketing ideas. And by activating one of the ideas in The Content Code, I was able to gain new followers, expand the reach of my ideas and to attract a new client who needed some marketing coaching. So, I'd like to say thank you to my friend, Mark. The ideas in your new book helped spark some ignition.
Now it's time for you to get out your content decoder rings, and go ignite your business.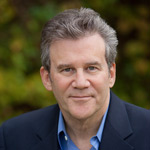 Jeffrey Slater writes a blog called MomentSlater at The Marketing Sage. During the day he can be found talking about wine corks as Director of Global Marketing for Nomacorc.
Image courtesy bigstockphoto.com