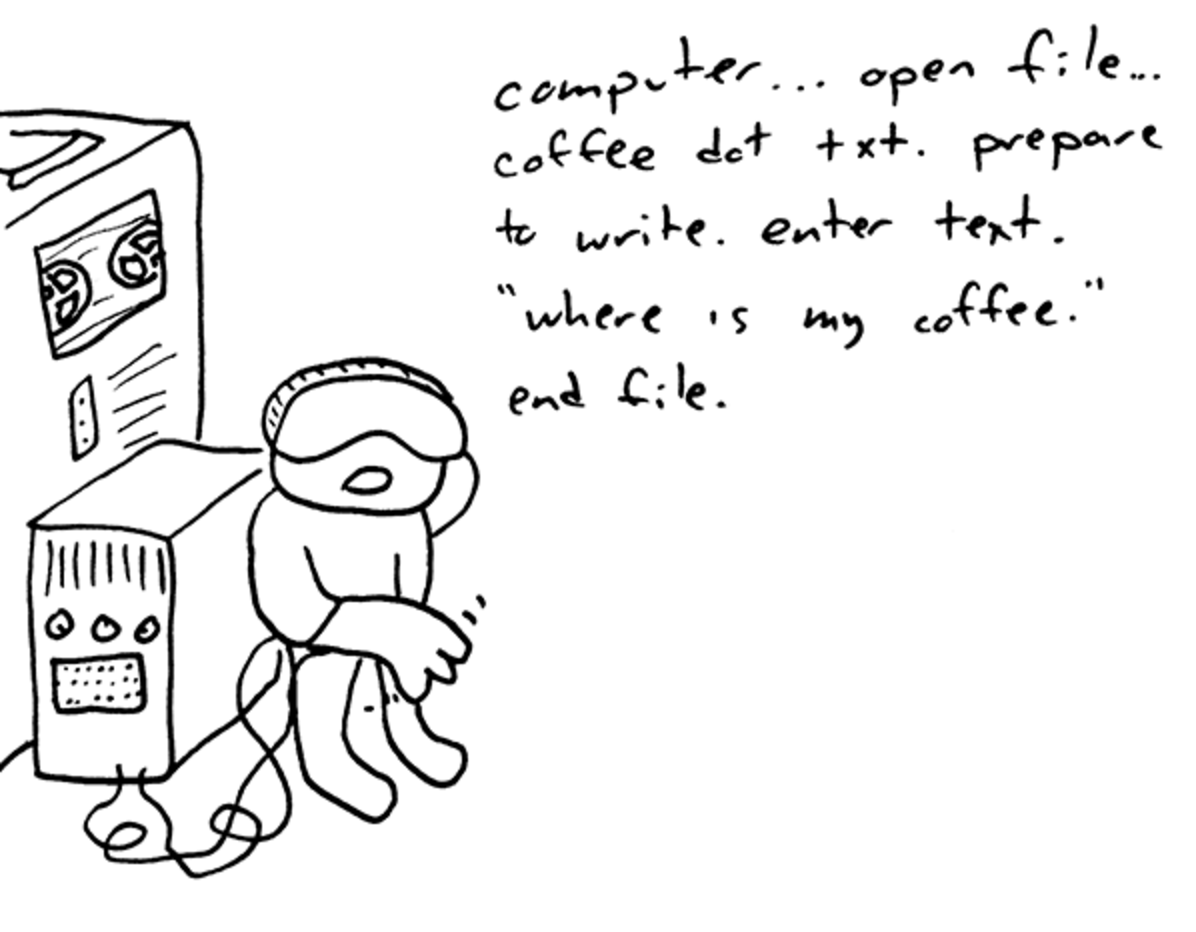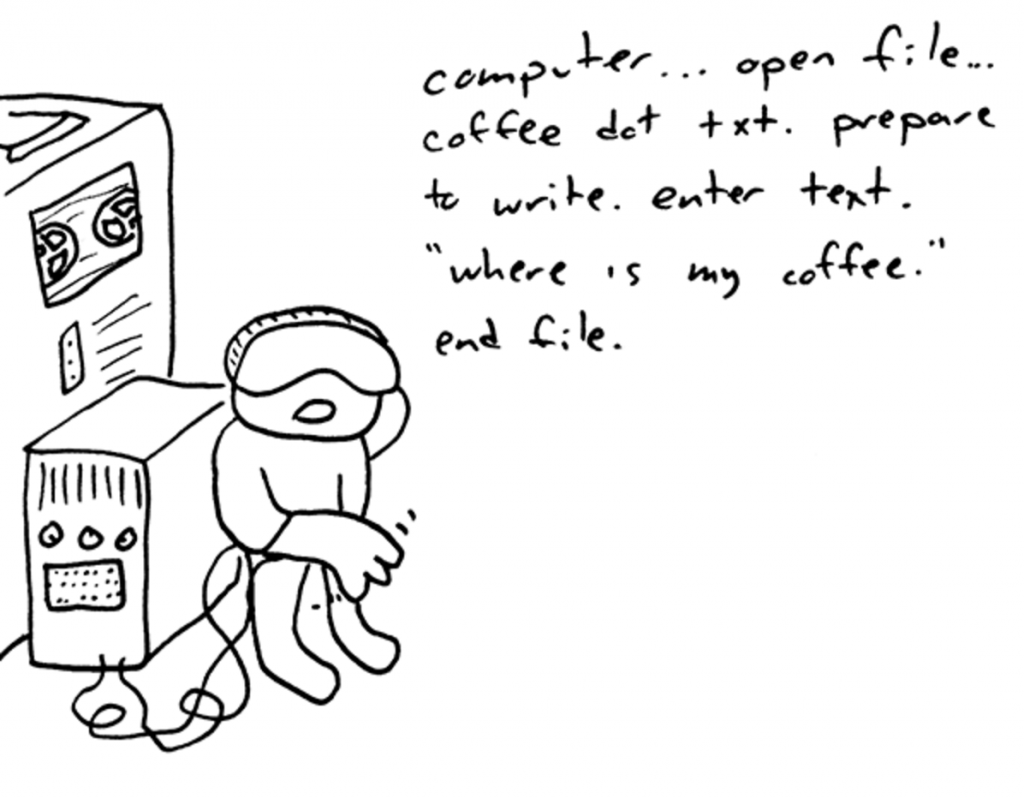 By Mark W. Schaefer
I used to work for a big global company. Here was the management view of the IT department:
It is the help desk
It is a necessary evil
It is a cost to be cut.
Of course, times have changed. Or … have they?
Tom Webster and I had a great discussion on our Marketing Companion podcast recently about what it means to be "digital." We discussed the fact that in many companies, the IT Department is still a "cost center" and not strategically integrated into marketing and sales functions.
Of course IT still "runs" things. Technology is kind of the blood coursing through our company's veins these days. But if that's ALL you believe, you're missing the most profound marketing opportunity since television.
Data centers don't need to be physical locations anymore. Offices don't need to be in a building.  Communication with customers, students, and patients doesn't need to be face-to-face. A digitally transformed organization is re-invented, unhindered by limitations of processes, resources, and people.
Truly digital organizations don't collect data, they unleash it in ways that create new business models. As we will see in a moment, they can even use technology to make their business more interesting and fun.
Here are three examples of companies selling make-up, auto repair, and health check-ups that are not just using IT to run things, but to using IT for dramatic transformation.
Sephora
I had lunch with some of my students recently and all they could talk about was how they loved Sephora, and they pulled out the app to show me. This cosmetics retailer's commitment to digital transformation is more than skin deep. Technology is driving growth, conversations, and customer delight.
My students used their app to show me how a certain shade of lipstick looked on me. I and I have to admit, it looked pretty damn good. They then shared my photo across their social media networks, much to their delight and my dismay.
But their app can do so much more, it is a virtual shopping assistant, beauty consultant, and loyalty program: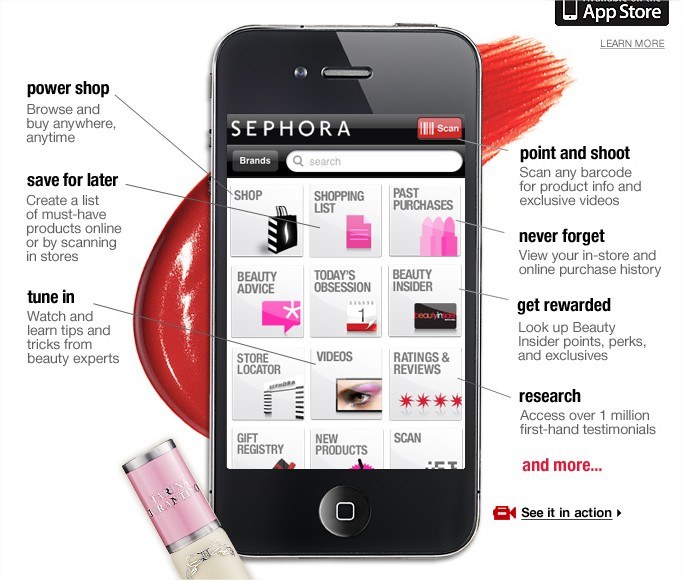 Sephora's commitment to technology is profound. They just opened a digital innovation lab in San Francisco.
Think about the implications for marketing transformation:
Sephora is directly collecting customer data that can be used in hundreds of ways
They have daily opportunity for product discovery and deals
They're making cosmetics a conversational event
Firestone
Firestone is best known for tires but they are also using big data to transform their automotive repair centers.In this case, technology is where the rubber meets the road.
Repairing cars is still as much as an art as a science. There can be multiple causes for problems and even the process of FINDING the problem can be expensive. Firestone Service Centers fix millions of cars each year and they are using data from these repairs to create a diagnostic system that can reveal the highest-probable cause of a problem for the specific make, model and year of any car, based on thousands of similar repairs.
The technician can access a simple interface to determine the most likely problem, based on a statistical analysis, and an efficient workflow (including the right tools and techniques) to get the customer back in action for the least amount of money and the shortest amount of time.
The company is also using this data, and the repair record of your car to create a personalized car care app.
Think about the beauty of this. Firestone is leveraging their size + vast data collection for new customer value. The company repairs a lot of cars and they are using insights from Big Data as a point of competitive differentiation.
Health Net Connect
Health Net Connect  is using technology to completely re-imagine healthcare delivery. Their technology solution enables doctors to conduct complete physical exams remotely, cutting hospital readmissions by as much as 70 percent.
Patients receive a touch-screen tablet (with a built-in video camera, microphone and speaker and a range of wireless capabilities) that can help doctors monitor their condition without a personal visit.
The tablet has the capability to provide blood pressure and glucometer readings for monitoring hypertension and diabetes; a four-lead electrocardiogram; a weight/BMI scale; a portable oximeter for measuring oxygen saturation levels in the blood; a spirometer for evaluating lung capacity; an ear thermometer; and a high-definition, advanced otoscope with various attachments to capture and transmit eye, ear, nose and throat images.
This is driving dramatic cost-savings and customer convenience. The technology enables nurses to see as many as 20 patients a day via virtual house calls, compared with just four in-home visits a day if they were driving.
What are your favorite examples of how companies are using technology to change things, not just run things?
Mark Schaefer is the chief blogger for this site, executive director of Schaefer Marketing Solutions, and the author of several best-selling digital marketing books. He is an acclaimed keynote speaker, college educator, and business consultant. The Marketing Companion podcast is among the top business podcasts in the world. Contact Mark to have him speak to your company event or conference soon.
This post was originally written as part of the Dell Insight Partners program, which provides news and analysis about the evolving world of tech. For more on these topics, visit Dell's thought leadership site PowerMore. Dell sponsored this article, but the opinions are my own and don't necessarily represent Dell's positions or strategies.
Illustration courtesy Toothpaste for Dinner