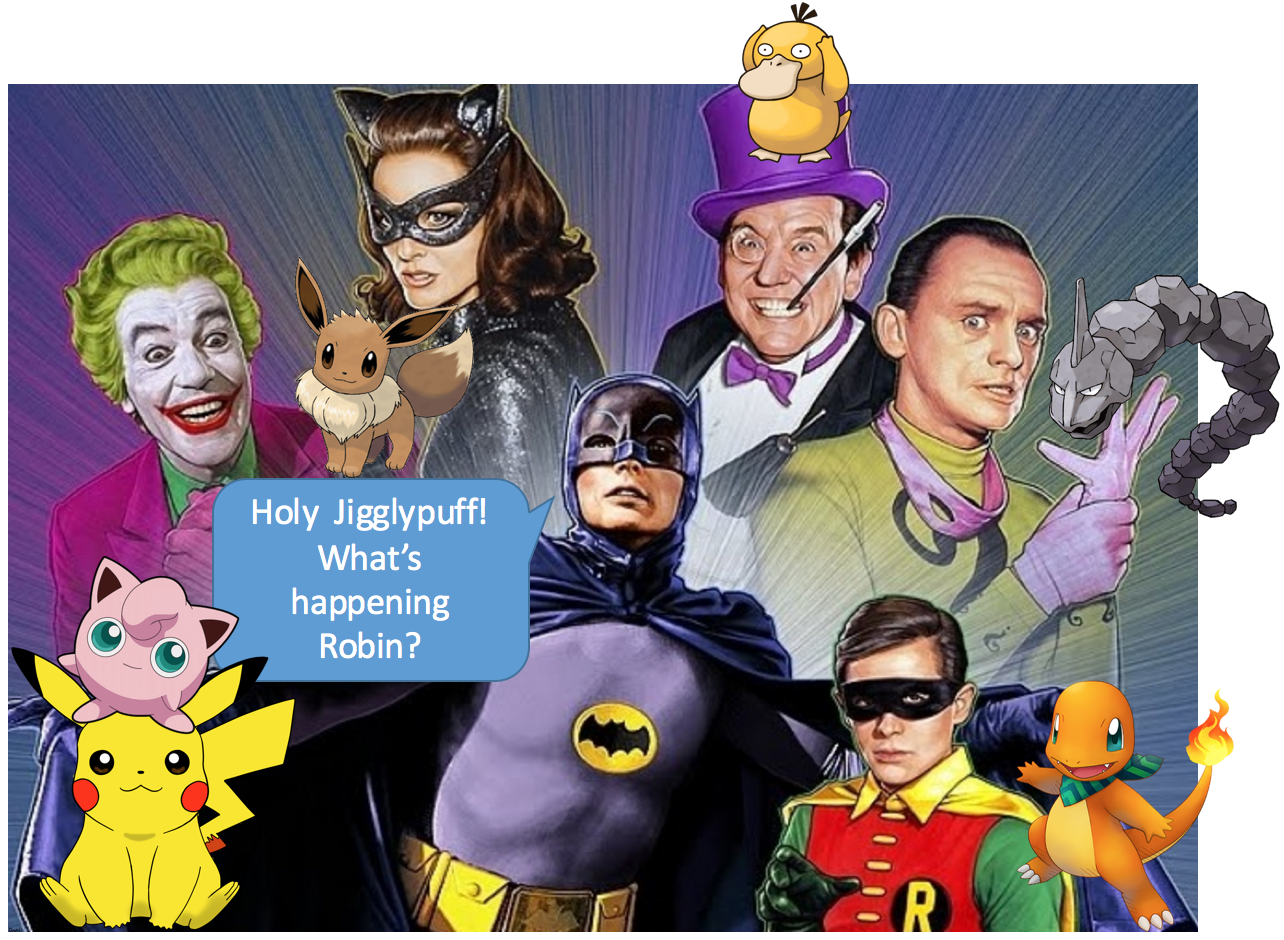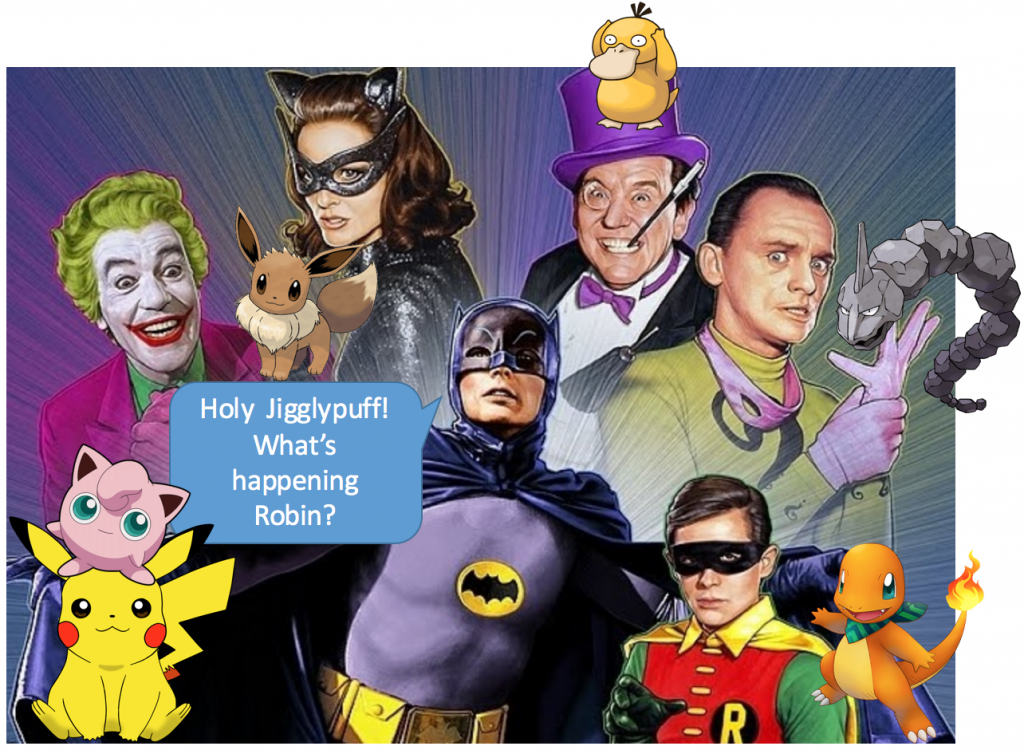 By Mark W. Schaefer
Let me tell you about me and Batman.
When I was a little boy, I would eagerly await each new episode of the old Batman TV series. It was campy and funny, but to me, Batman was real, and my first true hero. I ordered a Batman utility belt from my cereal box, I collected Batman cards, I even drew up plans to build a Batmobile in my basement. I dwelled in a cardboard Bat Cave.
Batman and his world of evil villains was imprinted on me at this tender age and decades later, images of the Caped Crusader evoke nostalgic feelings of love and excitement.
Little wonder then that bringing Pokémon into the augmented reality age has set off a national rage. Like me and Batman, Pikachu and company has its own generation of passionate fans.
The inventive Pokémon Go app challenges fans to catch more than 150 characters, battle other players and collect items at real-world locations called "Pokéstops." It's free to download, though many people who want to progress will end up paying for in-app purchases.
Many people are mystified by the frenzied teams of Pokémon hunters — some are even hating on the trend — but let's stop and think about something remarkable. We have just witnessed the greatest app download success in history and the company essentially had NO paid promotion. How did this happen? Because the desire for the product was "pre-loaded" into an entire generation.
Millions of kids grew up "imprinted" with Pokémon, like I was with Batman. Now they're adults and they're going nuts for this game because ever since they had their first Nintendo console, they've shared a dream: What if Pokémon characters weren't limited to the game? What if they were real and inhabited our world? 
The bigger lesson, the heart of marketing
Whether you love Greninja and Pikachu, Batman and Robin, Michael Jackson, Michael Jordan, or Michael Dell, we all have deep emotional connections to certain images, heroes, and brands of our youth.
This is the very heart of marketing: Creating a product so amazing, so beloved, so trusted, that it becomes part of who we are. Whether you are in B2B or B2C, a huge multi-national or a corner pizza place, we all want our products to become part of the fabric of our customer's lives.
Perhaps this is the most overlooked truth in our business world today. Technology has made it far too easy to rely on dashboards, automated responses, bots, and content farms. We are absolutely blitzing the world with optimized crap in the faint hope of driving traffic to our sites.
There are a few businesses who truly depend on "traffic" to make a living, but for most of us, we need people to actually DO something other than click a link. We need them to buy something, attend a class, visit our college, donate to a charity, download our information, etc.
These actions can't normally be achieved through the weak relational links represented by a click, or a "follow" on social media. To do this, we need to build trust, not traffic. We need to build an emotional bond between our company, our content, and our customers.
And there is no shortcut to achieving that.
Building trust not traffic
Instead of hating on the people wandering around collecting their Pokémon characters, let's admit that we all have our beloved connections, our own emotional imprints, and that's a great thing. Successful marketing like that can make the world more weird and wonderful and interesting.
Let's admire the amazing way Nintendo has nurtured that love over decades, the way they have respected their customers, and found ways to re-invent their brand to make it relevant to a new generation.
You're probably not going to find me searching for my Jigglypuff.  But I will celebrate the fact that Nintendo has achieved marketing greatness with their franchise.
Nintendo didn't build the Pokémon brand through blog posts, affiliate ads, and infographics. They did it through experiences, emotion, rewards, surprises, consistency, delight, and meaningful stories.
Isn't that a profound lesson for us all?
And oh yes, I have my Batman mask on my desk ready for action … I'm ready to hunt villains when the augmented Gotham app comes out, which can't be soon enough.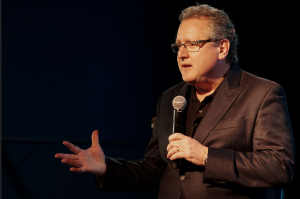 Mark Schaefer is the chief blogger for this site, executive director of Schaefer Marketing Solutions, and the author of several best-selling digital marketing books. He is an acclaimed keynote speaker, college educator, and business consultant. The Marketing Companion podcast is among the top business podcasts in the world. Contact Mark to have him speak to your company event or conference soon.