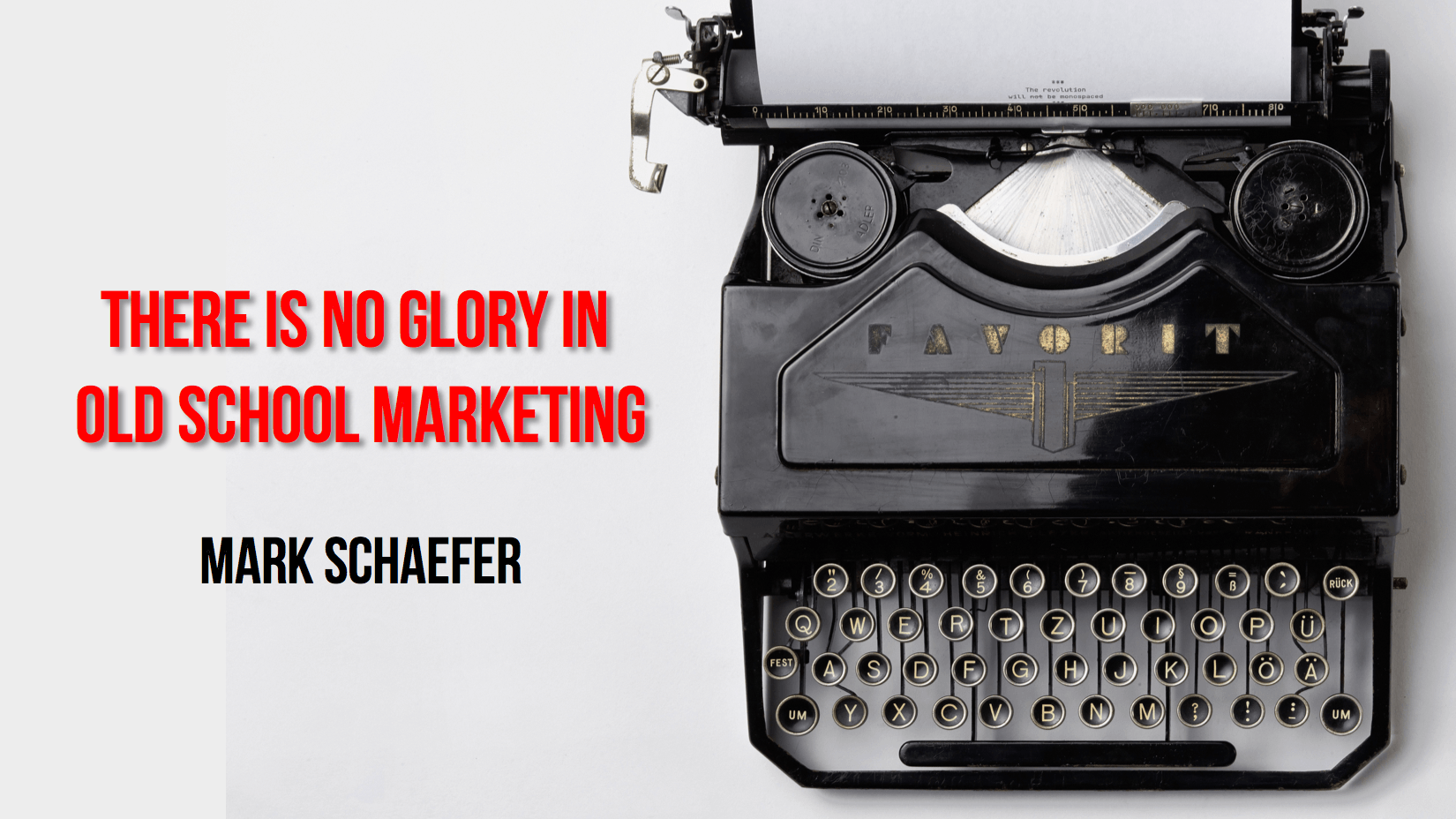 By Mark Schaefer
"I'm not into social media," one marketing executive recently told me (with pride). "I don't even have a LinkedIn profile. I'm old school."
Old School. What does that even mean? Usually I find that's simply another way of saying "I'm stubborn, resistant to change, and scared out of my mind that I am becoming irrelevant."
If you are the type who is wearing "old school" like a badge of courage … Don't. That's basically the same as telling people you're obsolete.
I'm much more appreciative of the exec who came up to me last week and asked for help.
"I've spent my career in the print business," she said. "How do I adjust?"
That's the right attitude.
Last year, Unilever CMO Keith Weed said in an interview that there is an entire generation of marketers faking it. They try to speak the language, but they don't truly understand what's going on in this digital world."Either get another job or engage right now in making yourself a better marketer," he said, "because there's a generation coming through who are very skilled in this area."
I see being "experienced" as different from being "old school." I appreciate people who have plenty of education, hands-on experience, and can connect the dots between trends over the years, and even over the decades.
But here is one thing I know for sure: Nobody is a marketing expert any more. Everybody is a student. I'm grateful and humbled when people call me an "expert," but the truth is, I'm a student. We all are. We HAVE to be.
And I'm a student in the new school, not the old one.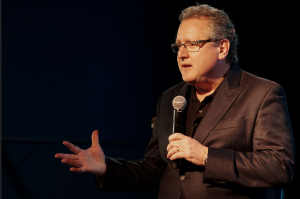 Mark Schaefer is the chief blogger for this site, executive director of Schaefer Marketing Solutions, and the author of several best-selling digital marketing books. He is an acclaimed keynote speaker, college educator, and business consultant.  The Marketing Companion podcast is among the top business podcasts in the world.  Contact Mark to have him speak to your company event or conference soon.
Illustration marked safe for re-use by Unsplash.com