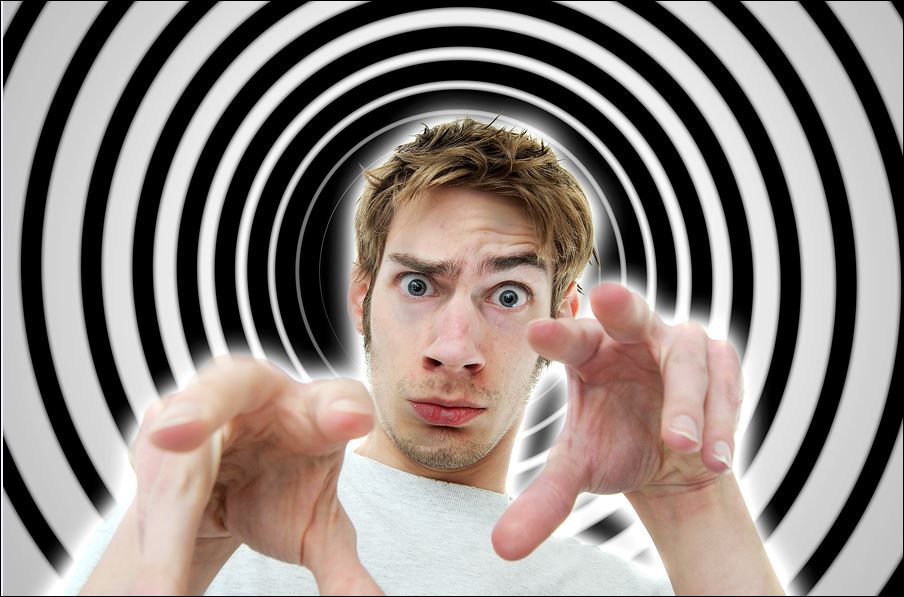 By Mark Schaefer
Back in 2010, I wrote one of the most fun and fascinating blog posts of my life. A new trend was coming into view, led by a company called Klout. By analyzing millions of bits of social media data and the reactions the posts caused, the company proclaimed it could estimate your social media influence. At the time, it was a revolutionary idea.
My post, which projected some of the implications of such an application, seemed to rock the social media world. It was shared more than 2,000 times and attracted hundred of comments, many of them harshly critical of this company and their bold claims. People lamented that they didn't want to be ranked and rated and that their social media presence was not something that could be assessed and dissected.
But there was something there …
But I disagreed. I was intrigued by the idea. Using big data and algorithms to judge social media effectiveness made sense. Klout was a blunt instrument … but it was also a start-up that I thought I was on to something. And, believe it or not, I was about the only blogger out there who did! I saw a huge potential in what I called at that time "social scoring." The term did not catch on, but Klout did, a forerunner to the many sophisticated social media influence measurement systems in the marketplace today.
A few months after I wrote the post, I had a chance to meet the company's founder, Joe Fernandez, at SXSW. Joe was taking a tremendous amount of heat from the social media analysts and bloggers … but I also learned that he receiving a lot of traction with some of the biggest brands in the world. Despite the fury in the world of bloggers, his idea was catching on. with corporate marketers. This was a new way to actually discover the passionate product advocates in the world, those who were gaining massive audiences through their independent content creation.
The cusp of a revolution
The world of power and influence was being flipped on its head. The traditional media editors and executives in the corner offices weren't calling the shots like they used to.  We were on the cusp of a marketing revolution, led by anyone willing to step up and let their voice become heard through blogs, videos, and podcasts.
Most exciting to me, companies were actually enacting the first influencer marketing programs — and seeing amazing results. While the social media world was pounding Klout, the critics were missing the bigger picture, the entire new influence trend! A frenzy was building to connect with these new media stars.
Eventually my early interest in influence marketing helped me land a book contract to write Return On Influence
, the first book on the subject of social influence marketing. The book came out in 2012 and at the end of the book I predicted that within two years this would become a mainstream marketing channel.
And, it has.
The rise of influencer marketing
Five years later, I jumped at the chance to help Traackr, a frontrunner in the influence measurement space, to create a new piece of research aimed at determining the state of the art of the field from a B2B perspective. I interviewed leaders from Dell, Microsoft, Intel, Samsung and many other companies and discovered that the channel was maturing, and becoming quite sophisticated compared to those early days. In fact, today influencer relations is on par with how companies interact with the press or industry analysts.
This marketing revolution became a fascinating podcast discussion with Tom Webster and I'm sure you'll love this episode: Influencer Marketing Grows Up. Give it a listen, won't you?
If you can't access the episode above, click on this link to listen to Episode 107
Resources mentioned in the podcast episode:
Other ways to enjoy our podcast
Please support our extraordinary sponsors. Our content is free because of their generosity.
Many thanks to our friend Scott Monty for the awesome show intro. Be sure to check out his amazing newsletter The Full Monty and his new podcast available here: fullmontyshow.com.


The results don't lie: Typeform has a 57% completion rate on surveys, against the industry average of 20% (according to Survey Gizmo). The difference? Typeform's one-question-at-a-time interface creates a memorable user experience. Use images, animated GIFs, and even video to express yourself more fully. And Typform integrates with your favorite tools including Google Sheets, MailChimp, Airtable, and hundreds more. Remember: What you ask matters. How you ask is everything. Go to Typeform.com/companion to receive a special 30 percent off discount for our podcast fans!


CoSchedule is the world's number one marketing calendar utility, used by more than 8,000 companies. The application allows users to build out their entire marketing strategy from one master calendar, collaborate with their teams, and streamline their entire execution process in one place. CoSchedule is the web's most popular marketing calendar and the fastest growing startup in North Dakota. Ranked as the best business tool built by a startup on Entrepreneur.com. Get your Marketing Companion 30-day free trial by heading to www.coschedule.com/marketing-companion.

BuzzSumo is the world's best way to discover, analyze and amplify your content. Run over to BuzzSumo today for a 14 day free trial. Beyond data, BuzzSumo offers priceless insights into content discovery, monitoring, influencers, and outreach, content research and planning, and competitor research. It is an indispensable application for content research, analysis and SEO. Find out why so many Marketing Companion fans are now hooked on Buzzsumo. Check out BuzzSumo's powerful technology to look at the hottest content trends down to the hour!