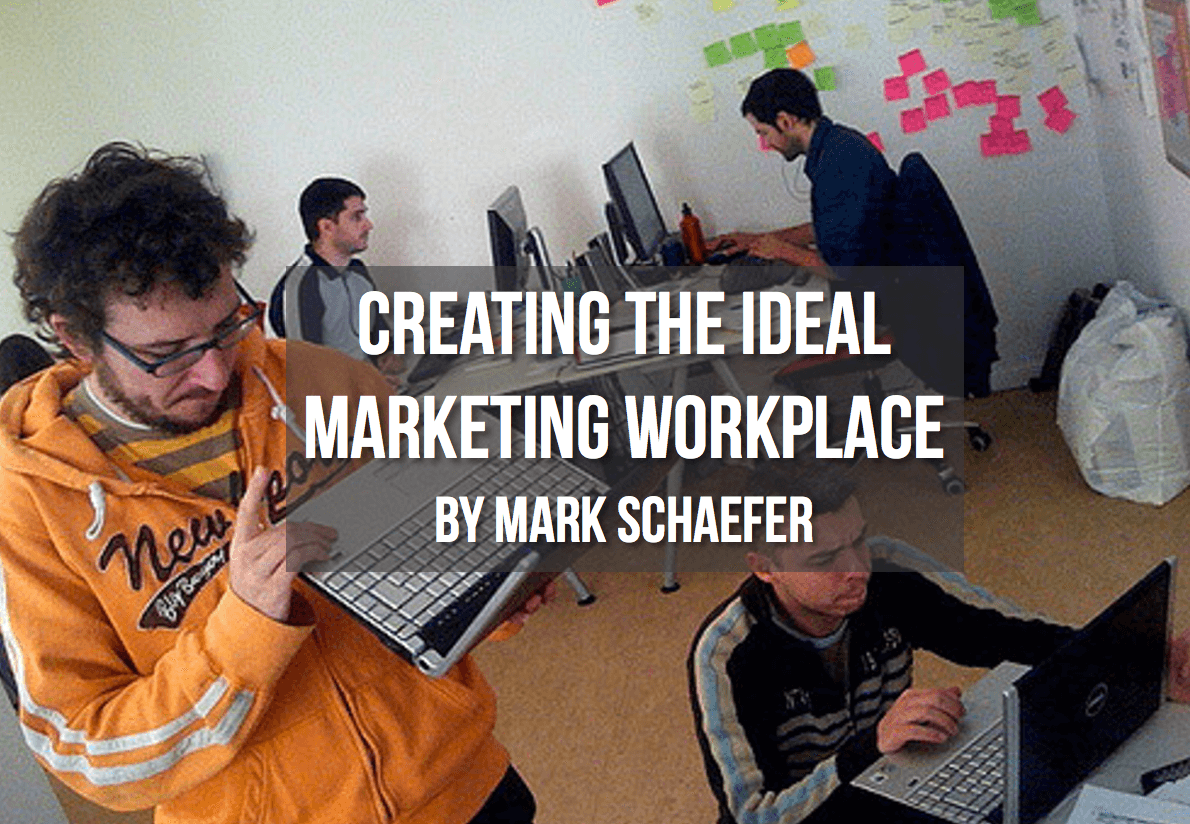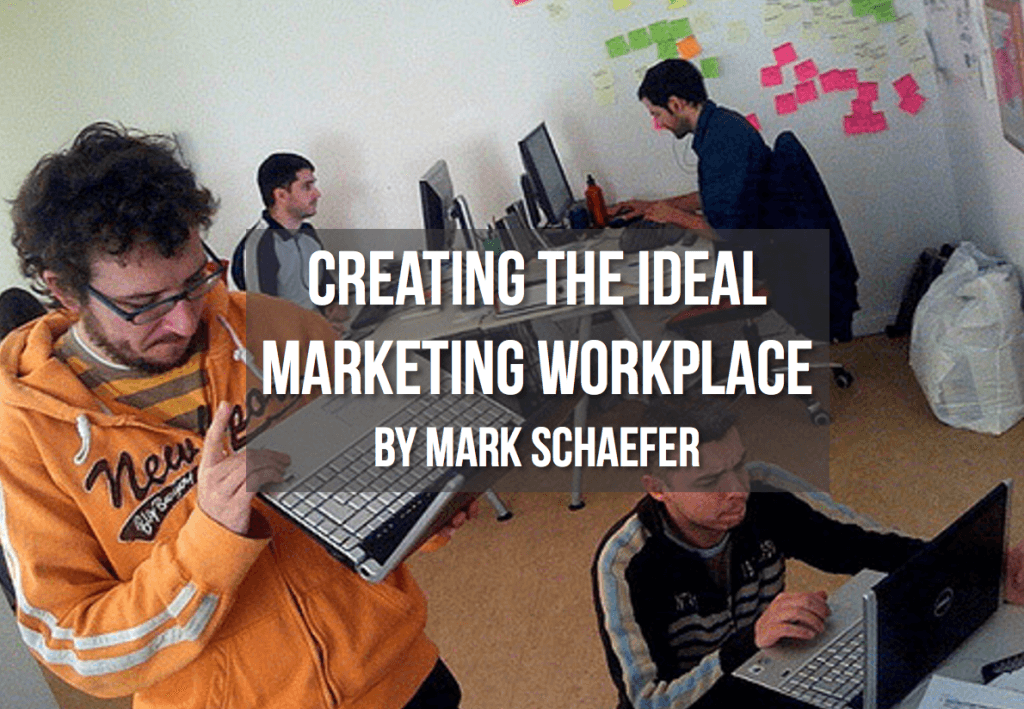 By Mark Schaefer
I've seen several research reports that consistently report that "hiring the right people" is the biggest obstacle to a Chief Marketing Officer's success.
Certainly finding the right skill set and experience levels are challenges. We're going through a cataclysmic shift in what it takes to be a marketer. But new research paints another picture of a more subtle issue. If you want to keep great people, you need to create an ideal marketing workplace.
Technology is an expectation
Technology is not just a means to an end. It can make or break your work environment.
Recent in-depth workplace research from Dell and Workfront highlight the fact that employees today expect the best technology in the workplace, and that means the stuff at work better be at least as good as the gadgets they have at home!
Dell's report states that having out-of-date technology may actually be a reason a talented person would not work for you. Workfront's report disclosed that employees are even embracing Artificial Intelligence, with the hope that it helps them focus on meaningful work and cut down administration and distractions.
But a third report from MIT article adds a whole new dimension to the issue of attracting and retaining employees with technology. The report shows that employers are not adequately training employees to actually adopt and use the technology, which runs counter to another major workplace trend …
The employee-technology divide
The Dell and Workfront studies also point to an extremely strong employee desire for flexibility in terms of both work hours and where the work occurs. This is creating an expectation gap because many companies — including Yahoo and IBM — are going the other direction, requiring employees to come to a physical office.
Overlooking the training necessary to truly enable remote collaboration appears to be a root cause for employer success. I think there is an implication for marketing here.
To attract the best employees, yes, you're going to have to offer a competitive salary and benefits. But an ideal marketing workplace means flexible working arrangements, and that is not an easy thing to achieve.
Don't be lulled into a false sense of security that simply offering collaborative technology will be sufficient to enable that work structure. Employees need tech training and on-going adoption support to create a work infrastructure that is ideal for the digital natives.
What challenges are you facing as you try to attract and retain the best marketing employees?
Disclosures: I have from time to time been paid for work for both Dell and Workfront. I am the host for Dell's Luminaries podcast. I have done a guest lecture (unpaid) for MIT. I was neither compensated to create this piece of content nor asked to create it by any person or brand.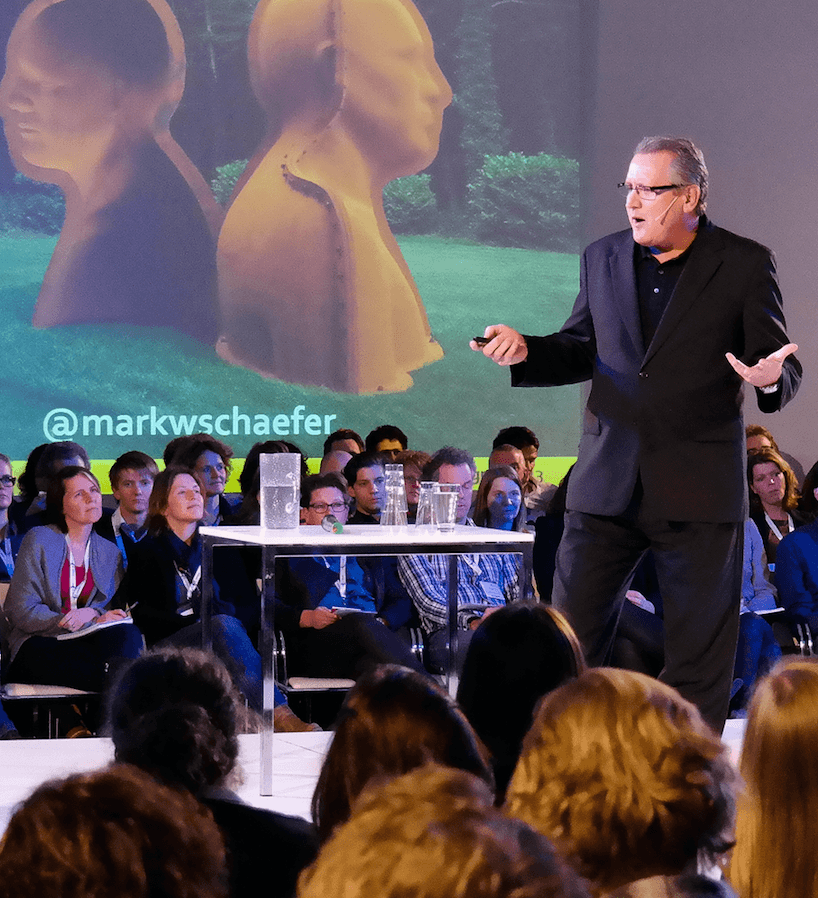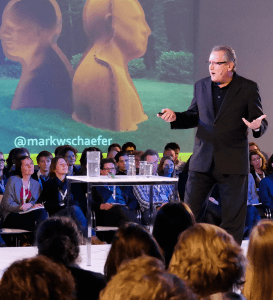 Mark Schaefer is the chief blogger for this site, executive director of Schaefer Marketing Solutions, and the author of several best-selling digital marketing books. He is an acclaimed keynote speaker, college educator, and business consultant.  The Marketing Companion podcast is among the top business podcasts in the world.  Contact Mark to have him speak to your company event or conference soon.
Illustration courtesy Flickr CC and Luis Villa Del Campo