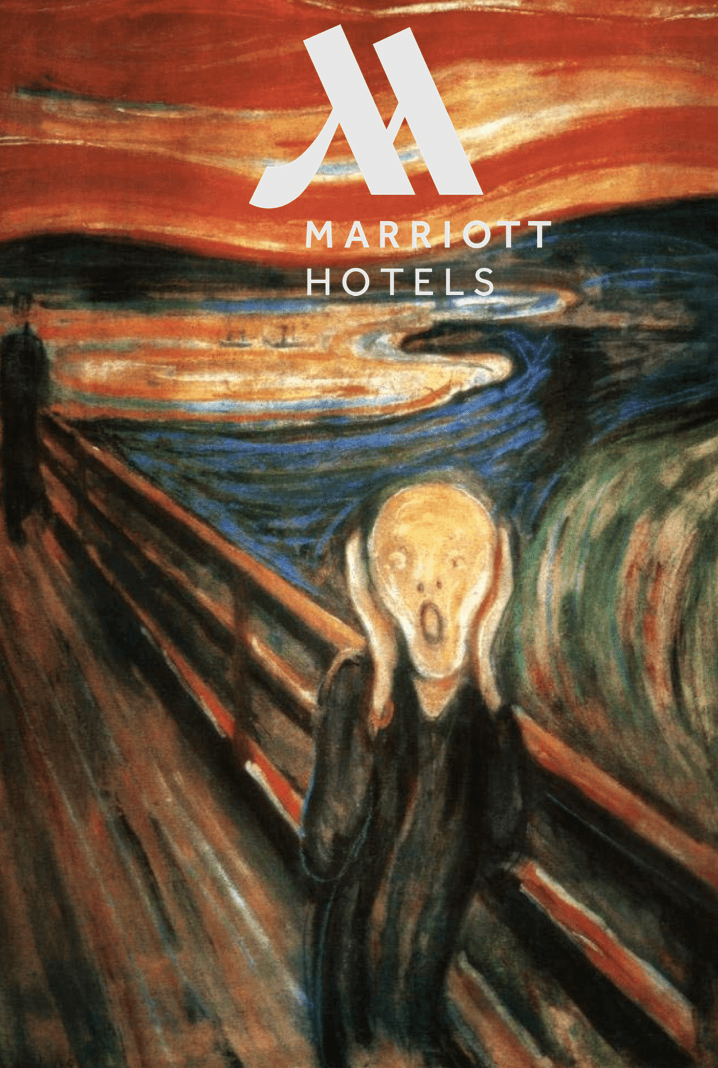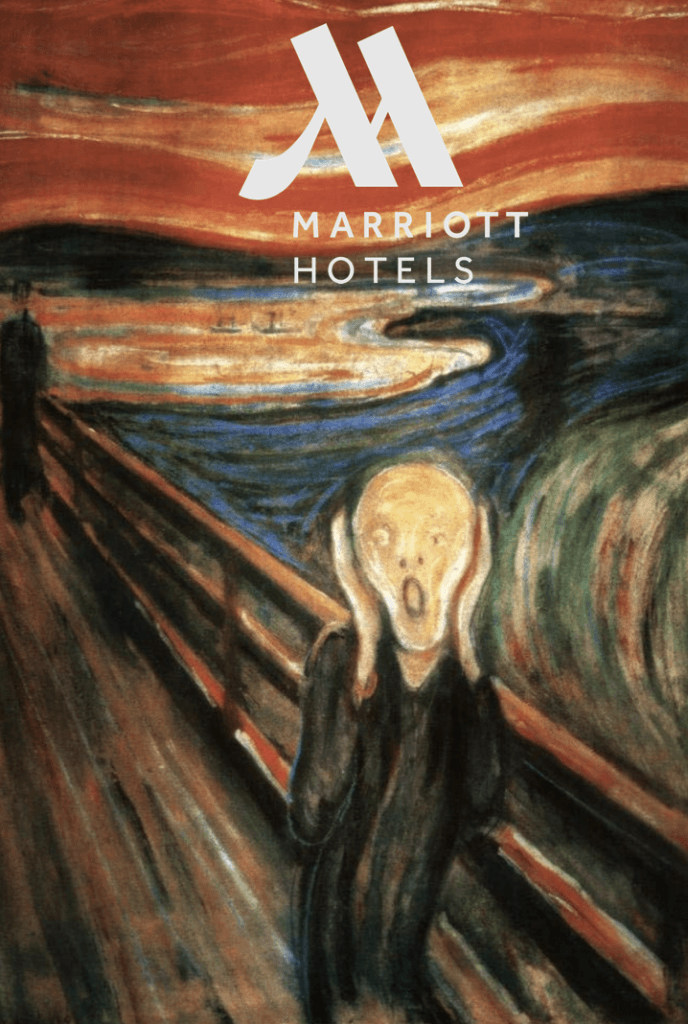 By Mark Schaefer
What a lousy experience I had with Marriott last week. I don't normally (ever?) point stuff like this out, but this systemic Marriott Fail was so epic, so complete, that it provides a useful case study and a teachable moment. Here is the story:
I just want a room
I was driving to Atlanta through a torrential rain storm. I had already been on the road 12 hours and still had a long night ahead of me. There was going to be a massive package of pre-reading waiting for me at the front desk of the Marriott hotel, which I would need to plow through late into the night in preparation for a morning meeting with my customer.
But halfway through my drive I realized that the package had been left at the wrong Marriott. My reservation was at an another Marriott property 10 miles away. I decided that to save precious time, I would change my reservation to the place where my package was waiting.
I called the hotel to verify that my package was there (it was) and thankfully, there was an available room. I asked them if I could simply switch my reservation from one property to another. The lady on the other end said "yes" she would be happy to help me but needed to put me on hold.
Five minutes later, she came back on and asked for my reservation number. Hold again.
Five minutes later she apologized and said she had a bunch of guests checking in. Please hold again.
After 20 minutes, another person came on the line and asked me if I would like to make a reservation. I was confused. Didn't I just go through all of this? The other person I was holding for had gone home for the night. The new person had no idea who i was or what I needed. I explained the situation and the person said "What you're asking me to do is above and beyond the call of my service. I can't help you." Huh?
The plot thickens
In exasperation, I called the central Marriott service number for this seemingly simple transaction. After navigating a gauntlet of robo-prompts, a person answered and expressed shock at how the situation has been handled and told me that would be escalated. She was very professional and apologetic.
I had already been on the phone nearly 30 minutes and said that at this point it would be nice if one night of my three night stay could be comped. She said she would have a supervisor work on this for me and put me on hold once again.
Five minutes later she said that my reservation at the new hotel was confirmed and that the supervisor was on the phone with the hotel for the complimentary room.
Five minutes later, she said the supervisor was still on the phone.
Finally, a new person came on the phone. "May I help you with a reservation?" she asked. I was confused again.
"Are you the supervisor?" I asked. "Yes," she responded.
"Weren't you working on the comped room?"
"No, I don't know anything about that. I am trying to make a reservation for you I think. Do you have a confirmation number?"
"But … I thought that was taken care of! Didn't the other person tell you what was going on?"
"No. I don't know who helped you before. What can I do for you?" She explained that the hotels were franchisees and that Marriott could not change a reservation without negotiating with the individual hotels (which she had not begun to do).
At this point I had been on the phone for nearly an hour simply trying to change a reservation. I was tired and stressed from driving in the rain. In exasperation, I told her to just leave everything the way it was. I simply could not stand another moment of this insanity.
I would have to drive 20 minutes out of my way in the driving rain, pick up the package and then go to the original hotel that had my reservation for an all-nighter.
In a last gasp of hope, when I stopped for gas I tweeted Marriott for help, which usually escalates an issue. There was no response.
The sound of silence
When I got to the hotel, the front desk crew could not find my package, although just two hours before they had confirmed that it was there. We looked everywhere. They thought another employee might have moved it, but she had gone home for the night. Now I was in real trouble. There was no way for me to prepare for my meeting!
Dejected and exhausted by this hotel chain, I drove to hotel number two. Now it was 10 p.m. and I texted my colleague to tell him there was no package. He texted me back and said he just called the hotel and they said they had found it. We formed a Plan B — I would come into the office very early and do a speed read!
Meanwhile, I never heard back from Marriott over social media, over email, or by phone.
Day 2, I tweeted again. No response.
Day 3, another two tweets. No response. Now my Twitter tribe was starting to pick up on this and share their own Marriott horror stories.
Finally, here is the tweet that got a response:

(Yes, Hyatt responded!) Notice this tweet was favorited and shared beyond my audience by at least four others.
Marriott finally responded in a manner that was strangely defensive, trying to say that the third day was actually day 2, as if that was OK:

Subsequent tweets directed me to call the same customer service number (no freaking way) or handle over a DM. I sent them a direct message, which never received a response. I also asked them to call me directly, which they never did, and I sent an email to the customer service group asking for a call. No response.
So the message from Marriott is "we don't give a crap."
As I said, I never call out companies by name like this but this was such an epic system failure that it makes a good lesson. Let's break it down:
The basics
Here is the classic six-step approach to handling a customer complaint.
Acknowledge the problem. that normally resolves  98 percent of the customer service complaints.
Demonstrate patience and empathy. Defuse the emotion by saying something like "Yes, I'd be upset if that happened to me."
Apologize if warranted. And, probably even if it isn't warranted.
Empower employees to solve the issue on the spot if it is something simple, or have the respondent offer to take the issue offline through a phone call or email. This is important because you do not want to be drawn into a prolonged public exchange.
Follow up. Assess specifically what is needed to make the person feel better. If you drop the ball in this phase, expect the emotion and response to escalate.
If the problem persists even after if you have offered a reasonable remedy, either escalate to skilled internal resources or abdicate based on the risk and legitimate severity of the problem.
So easy, right? I guarantee that if Marriott had followed this path, this blog post would have never happened.
The Marriott Fail
Here are the systemic failures at Marriott and the issues they need to address:
Their system of franchised properties is placing the emphasis on the needs of the franchise owner instead of the needs of the customer. The company must eliminate any borders between properties that gets in the way of seamless customer service. There is just no excuse for this breakdown when disruptors like AirBNB are eating you alive.
I can sort of understand that a desk employee at a hotel might be new or confused (or even rude — it's hard to get good people these days). But the hand-off at the company's call center was inexcusable. This is customer service 101 and a sign of a corporate culture that is in trouble.
Employees are not empowered to solve problems. The employee response at the Atlanta hotel was shocking.
When Marriott finally responded to me, they explained that the failure was due to an overload of calls. You know … I can believe that! However, a later tweet said they had a system outage. Is somebody covering their corporate patootie here? The company is not being transparent. Just give me an honest explanation!
Perhaps most disturbing is the complete lack of follow-up for my pleas for help. No tweets, no calls, no DMs, no emails. It's hard for me to imagine a system at a major brand that is so broken.
Deliver the goods
This lesson has been quite timely. I've been working with a number of companies who want to begin aggressive marketing programs but either their product or service is sub-standard. My advice: Don't spend a dime on marketing until you can deliver the goods to your customers.
But Marriott has been in the hospitality business since 1927. What possible excuse could they have for a breakdown on a personal level, at the call center, over social media, and through their CRM?
We prefer to forgive companies we like. I LIKE Marriott. I have stayed there for years and have status in their loyalty program. If I perceived their intentions as good, I probably could have let this slide because they already had my goodwill. We become loyal (or not) based on what we experience.
In fact, research shows that customers who complain about a company but then experience promptness and respect often become more loyal to the company than customers who had no complaints. Marriott crossed the loyalty line with rude service, wasted time, and a system that ignored my outreach over and over.
And one last question for Marriott. Where the heck is my package?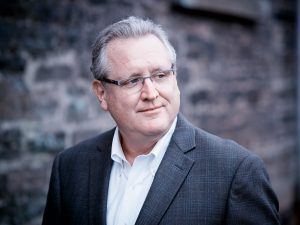 Mark Schaefer used to be a frequent customer of Marriott but probably not so much in the future. He is the chief blogger for this site, executive director of Schaefer Marketing Solutions, and the author of several best-selling digital marketing books. He is an acclaimed keynote speaker, college educator, and business consultant.  The Marketing Companion podcast is among the top business podcasts in the world.  Contact Mark to have him speak to your company event or conference soon.