A few years ago, the independent think tank Rand Corporation did a comprehensive study to figure out how Russia was able to manipulate the mindset of its population through false propaganda. Here is their unexpected conclusion:
We characterize the contemporary Russian model for propaganda as "the firehose of falsehood" because of two distinctive features: high numbers of channels and messages, and a shameless willingness to disseminate partial truths or outright fictions. In the words of one observer, "Russian propaganda entertains, confuses, and overwhelms the audience."

Contemporary Russian propaganda … is also rapid, continuous, and repetitive, and it lacks commitment to consistency.

Interestingly, several of these features run directly counter to the conventional wisdom on effective influence and communication from government or defense sources, which traditionally emphasize the importance of truth, credibility, and the avoidance of contradiction.
In this context, you can begin to understand what is happening in world politics today. But the reason I'm pointing out this Rand study is to introduce you to an even bigger idea that is coming at us fast  — synthetic content.
The Synthetic Content Revolution
My friend Jeffery Slater turned me on to Sam Harris and his Making Sense podcast, particularly an episode featuring Nina Schick, author of a new book called Deepfakes: The Coming Infocalypse
.
In the latest Marketing Companion podcast episode, Brooke Sellas and I spend the entire show analyzing a three-minute soundbite from Nina. But it's a soundbite that will make your head spin for the rest of the day.
If you thought the level of fake news is bad now, fasten your seat belts. What happens when almost any person can produce Hollywood-level, fool-proof, digital re-creations of … anybody? This is what the emerging era of synthetic content is all about.
Synthetic content implications
Now you see why I led this article with the Rand study. What happens when governments and even individuals can create Hollywood-level propaganda that "entertains, confuses, and overwhelms" at a massive scale? Nina Schick contends that this era is upon us.
In the interview, Nina mentions this site: This person does not exist   Every time you refresh the page you get a realistic-looking human being completely generated by artificial intelligence. Imagine seeing full videos of fake people like this. Somebody will be able to create an alternate universe of experts and pundits.
I want to emphasize that the implications of this technology are not all bad, and it's not all scary. I look forward to somebody making an all-new Charlie Chaplin or John Wayne movie, for example. But we should all stay informed and begin to think about what's coming.
You will NOT want to miss this show.
And by the way, our dear friend Scott Monty who has produced so many funny intros for us over the years is recovering from COVID so the first voice you hear is of the talented Andrea Vahl.
Andrea is co-author of
Facebook Marketing All-in-One For Dummies
and an international speaker.  She is also a stand-up comedian in her spare time and likes to wear wigs.
Just click here to listen:
Other ways to enjoy our podcast
Please support our extraordinary sponsors. Our content is free because of their generosity.

accessiBe

 is an AI-based web accessibility tool that helps websites become accessible and ADA compliant in several hours. The accessiBe solution can protect your website against web accessibility lawsuits, and at the same time improve the engagement, bounce rate, and SEO of your site to allow you to serve everyone, equally. The solution works instantly and automatically, without the need to change any element in your website design or code, just flip it on and you're good to go. It's easy and affordable. Visit accessiBe for a free trial!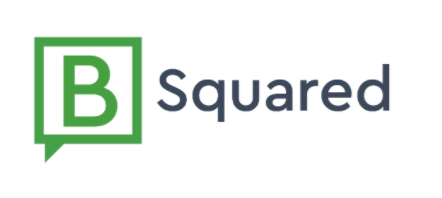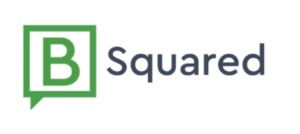 B Squared Media is the premier provider of online customer care solutions and done-for-you social media marketing. Think conversation, not campaign with B Squared. Marketing Companion fans can take advantage of a truly extraordinary offer — $10,000 off your customer care contract or $1,000 toward your first online advertising campaign, Click here to learn more about this amazing opportunity!
Illustration courtesy Unsplash.com