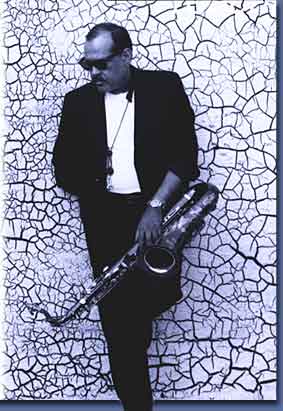 By Mark Schaefer
You've probably never heard of Ernie Watts, but he is among my favorite jazz musicians. I've listened to his music for 20 years and I would know his distinctive sax "voice" even if I was listening to a new recording.
He has a live record called To The Point: Live at The Jazz Bakery
and as I listened to him explain this song and his concept, it seemed a perfect analogy for the demands of distinctiveness and immediacy that comes with blogging. Here is what he said:
"When you record live music … that's it … everything leads to this.
"All the practice, all the other gigs, everything you've ever done, comes down to today.  This is as good as I get in this moment. Tomorrow is another matter. We'll get up again and practice and try to get a little better … but this music is about the point of truth today.
"It's about 'Who are YOU?' and 'What do YOU do?' You listen to Charlie Parker and you listen to John Coltrane and Theolonius Monk, and you have all that in your head and it gets down to who are YOU in relationship to all of this.  Because no matter how hard I practice, I will never be John Coltrane. I'm me and I'm coming from where I'm coming from.
"So at a certain point in your life, you get to that.  That's the point of truth, that's your point of reality. It's who you are."
This quote sums up my feelings about creativity and blogging so well. You may read other bloggers and admire other bloggers, but at the end of the day, it's about "Who are YOU?" about how YOU fit in, YOUR point of truth in that moment.
Like Ernie's sweet and unique sax tone, you have to find your own "voice" too. It is literally the only way to stand out around here. We don't need another list of the Five Biggest Mistakes on Twitter. We need YOU.
Every time I hear Ernie play I marvel at how it all makes sense. Everything comes together to express who he is, how he is, and where he is in that moment in such a beautiful and unique way.
What do you think?  Have you found your blogging "voice?"  Are you trying to emulate other bloggers or are you reaching down deep to find your moment of truth?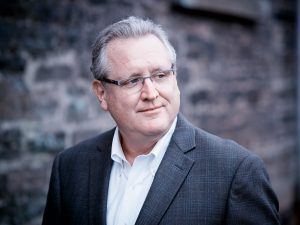 Mark Schaefer is the chief blogger for this site, executive director of Schaefer Marketing Solutions, and the author of several best-selling digital marketing books. He is an acclaimed keynote speaker, college educator, and business consultant.  The Marketing Companion podcast is among the top business podcasts in the world. Contact Mark to have him speak to your company event or conference soon.