About a year ago, I introduced you to Lisa Reath, who is the business/marketing manager for a nearby medical clinic.
Lisa faces an extraordinary marketing challenge — engage customers with a medical practice, which of course is surrounded by patient privacy issues. To make things even more difficult, the practice specializes in cosmetic surgery — not a subject people usually want to discuss in a public sort of way.  Add in a recession and some intense competition, and you have yourself one massive marketing mountain to climb.

Unless, of course, you possess the business savvy of Ms. Reath. A few years ago, Lisa took my social media marketing class and just caught fire with new ideas. "I realized that I needed to stop selling so much and just be helpful and available," she said. "That was a new mindset for me and our business."
Since I first wrote about Lisa a few years ago, she has continued to make exceptional progress and I wanted to report on her results. But first, let's review her strategy.  The medical practice deploys a variety of content marketing methods:
eBook

"I think our most successful marketing effort is a 33-page Girlfriend's Guide to Breast Augmentation," she said.  "It is designed to be read online or on an iPad, downloaded free, easily forwarded and linked to.
"Our idea was to offer patients free information about breast augmentation that is helpful but not easily found online. Chapters are informative but also entertaining.  We went out of our way to try not to directly sell our practice."
The eBook recently was named a "Magnum Opus" award winner and will be highlighted at the upcoming Content Marketing World.
What's cooking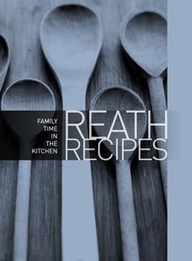 One of the most creative content marketing applications I have seen is Lisa's publication of a high-quality, hard copy family cookbook that she distributed to friends and clients at Christmas. Again, the medical practice is not even mentioned, but you can't help but think about it every time you open the book … which is often because the recipes are excellent! Quite a brilliant idea.
Facebook
"Given the privacy expectations with plastic surgery, we have had surprising success with Facebook," Lisa said. "It's largely because of a quiz game we play every week with our fans. We came up with the 'Truth-O-Meter' to establish ourselves as an authority and sort through all the misconceptions surrounding plastic surgery."

Every Tuesday morning Dr. Reath posts a question on the Facebook page. A winner is randomly chosen from the correct answers and announced by a short YouTube video every Wednesday. Prizes include gift cards, skin care products, and contributions to charity in honor of breast cancer awareness month.
Blogging/video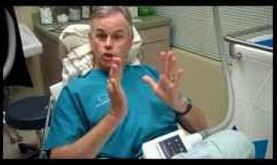 Dr. Reath keeps patients current by blogging on hot topics in plastic surgery. He also comments on current events that affect women's health. The practice has more than 120 videos on their YouTube channel covering common plastic surgery procedural issues and the the "Truth-o-Meter" game.
The results
There are measurable gains from the social media exposure:
Revenue up 19% YTD vs 2011 in down economy (no open surgery spots in Dr. Reath's schedule.
Conversion rate is up from 55% to 70% because "Patients feel they know us and come in ready to schedule."
Today 2,082 Facebook fans with 203 regularly engaging.
9,027 downloads of Girlfriend's Guide so far
109.5 percent increase in referrals to website from Facebook. #1 site for referrals after search engines
Provides forum for good reviews which is becoming increasingly important for doctors.
Top ranking for all key search terms
I'm proud of Lisa and think this is an enegerizing success story in an unlikely place. Agree?