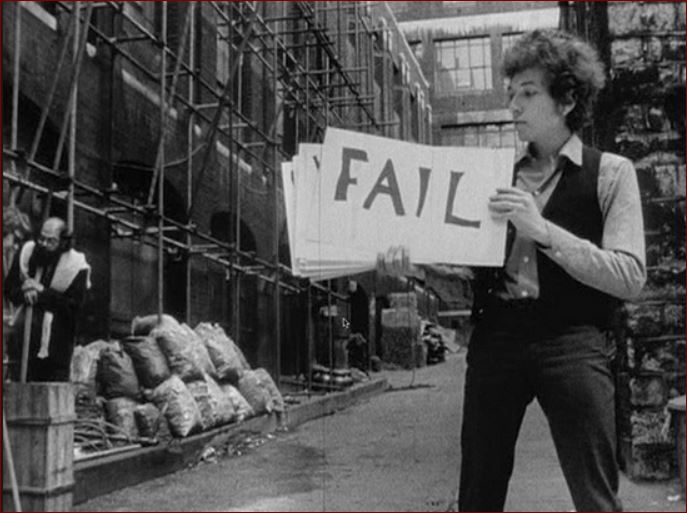 At my heart, I am a teacher in all I do, whether it is through my classes, books, or blog posts.
And it's my favorite part of my job too. I am at a great point in my life where I can share my experiences and help people get through a learning curve quickly.
I have this place on my site where people can sign up for an hour of my time to talk about their business. It works out really well and we can get a lot done in an hour. Usually people say "wow! this was great!" or "I have five pages of notes."
But sometimes helping people isn't that difficult because I find many folks keep making the same little social media mistakes. And while they may seem insignificant, they can stop a brand in its tracks. Here are five mistakes I see over and over that make me shake my head in wonder!
1. No social sharing
I cannot believe how many people have blog posts or other content on their site but have no social sharing buttons (meaning the little buttons to let you tweet or send to Facebook).
You might be thinking, "tell me it's not so!" But it is so. I see this all the time.
Ladies and gentlemen of the blogosphere: Content does not work for you if it just sits around like a bump on a Heinz dill pickle. It would look like this:

Your content has to MOVE. It has to IGNITE. And if you don't allow people to act on their impulse and share you are basically wasting most of the work you have devoted to your content.
2. No shiny happy faces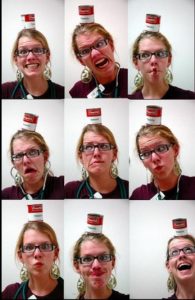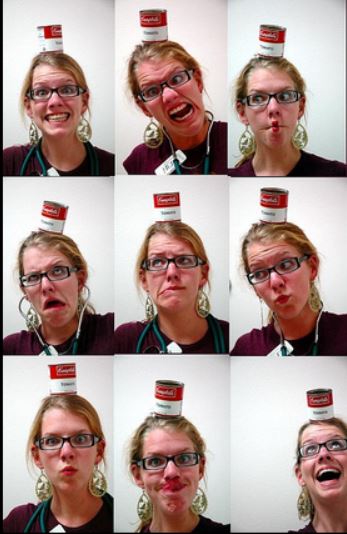 One of the themes of this blog is to emphasize the strategic importance of inserting humanity into your social media presence. At a minimum, that means showing up as a real person. Here are some "not being human fails:"
Failing to show your face or state somewhere on your blog who you are and why you are writing.
Using a corporate logo for an avatar when you could show up as a real person (how do we build a social connection with a logo?).
Having an "about page" that reads like a resume instead of a human story about a person who wants to help you.
3. Moderated comments
It drives me nuts to leave a comment on somebody's personal blog and that have it go into comment moderation limbo. I want that immediate gratification of seeing my comment appear after I take the time to write it.
Why are you moderating comments? What are you afraid of? I have had 35,000 comments on this blog and I have deleted 10 ( that were not spam). That's a pretty low percentage.
You are trying to build a community. Take down every barrier to people connecting with you, especially if the risk is low (or imagined!)
4. Disconnected content
Me: "Why don't you have a blog?"
Somebody else: "I do have a blog. It's just not on my website."
Me: "You're building a lot of attention and search benefits on your independent blog but you are moving people to a place that does not feature your business, products and services."
Somebody else: "Oh."
5. Bio fail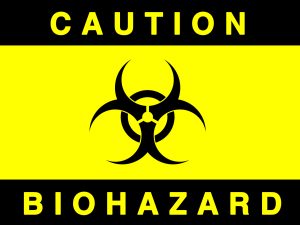 There are many ways to use Twitter but most of the people I work with want to build a brand and network with meaningful new connections. Creating an effective bio is a key to getting somebody's attention and I can't believe how many people ignore their bio. Here are four common bio hazards:
No bio. Why would you create a Twitter account with no bio? If you want people to follow you back, tell them something about yourself. Your bio is the social networking "hook.'
Cryptic bio. "I am an enigma in a cupcake." When I see bios like this I want to shake somebody. WHO ARE YOU? Do I follow you back or not?
No location. "I am a citizen of the world." What does that really mean? If you tell people where you actually live it might enable important local and regional business connections.
No link. You are networking on Twitter to make something happen. Add a link to a LinkedIn profile or website so people can learn more.
Well folks, those are the big ones I see on a daily basis. Anybody guilty?
Silly faces photo courtesy Flickr CC and Evil Erin 
This post was written as part of the IBM for Midsize Business program, which provides midsize businesses with the tools, expertise and solutions they need to become engines of a smarter planet. I've been compensated to contribute to this program, but the opinions expressed in this post are my own and don't necessarily represent IBM's positions, strategies or opinions. IBM had no editorial control of this content.