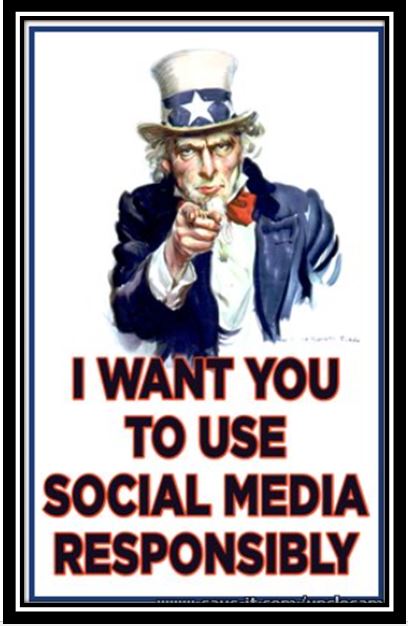 Sometimes in the neon-hyped, guru-saturated social media world we overlook a simple truth.
Your goal is not to create conversations.
It's not having the most friends, followers and Likes.
It's not about betting it all on the hope of a viral video.
You know what business is really about? Selling more stuff for more money and beating your competitor's brains in. Figuratively, of course.
And sometimes you need some good old advertising (gasp) to do that.
I was recently consulting with a B2B company that is at the beginning of their social media journey. They were having some early successes and wanted to do more.
One potential project was a new product launch. Their instinct was to push this with social media and they were visibly shocked when I told them no, that was not the direction to go. Why?
1) This was an entirely new product. In fact it was an entirely new market niche. Their customers were not searching for this product because it was newly-invented. We needed to get this in front of people in a reliable and repetitive way to let them learn about what the thing was about.
2) Speed was of the essence. They knew their larger competitors would create their own products for this niche within a year. My customer had to get the message out fast and dominate the mindshare of their customers. That is not easy to do with a social media presence of zero.
3) They really had no social media heritage to build on. They were still finding their audience and content footing and were not even sure their executive-level B2B customers were connecting to them in the social space.
In other words, they were trying to launch a new product in the social media space from a standing start.
We had a decision to make. On a limited budget and in a limited timeframe, how do we educate our potential customers and build a brand name in this market NOW?
We needed massive awareness and fast. We needed advertising. Trade magazines, direct mail, sponsorship at industry conferences. Sure there can be a social component at some point, but in this situation, advertising still works.
This seems so obvious but when I see blog posts and journal articles describing advertising as a failure in this mad rush to surround our customers with social media content, I thought it was appropriate to simply say, advertising still works … really well. : )
Comments?
This post was brought to you by IBM for Midsize Business and opinions are my own. To read more on this topic, visit  IBM's Midsize Insider. Dedicated to providing businesses with expertise, solutions and tools that are specific to small and midsized companies, the Midsize Business program provides businesses with the materials and knowledge they need to become engines of a smarter planet.