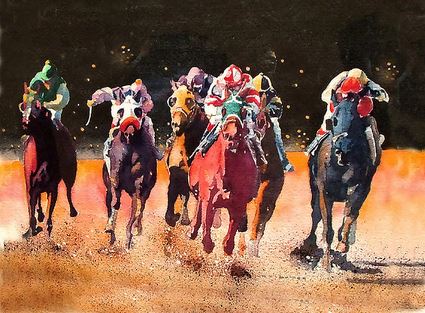 By Mark Schaefer
Yes, there is a most important word in marketing!
It's not niche or product or even Facebook. But before I tell you what I think it is, will you let me tell you a little story to explain what it is?
You will? Of course you will. You really have no choice do you?
The most important word in marketing
A few years ago I was helping out a marketing manager who was in charge of selling simple metal parts into the aerospace business. A new competitor on the West Coast had stunned this business by taking nearly all of the lucrative California customer business — about one-third of the total market — in just a year.
"What are you going to do about this?" I asked my friend.
"Well, we're the market leader and we're going after it," he said. "We're going to cut the price and get all that business back."
Sounds like a plan, right?
Well, after I conducted some research, here is what I learned:
The competitor had newer, more efficient equipment and a lower-cost non-union workforce.
The California-based competitor went after the West Coast business where it also had a significant shipping cost advantage over my Midwest-based client. The parts were heavy and expensive to ship.
The end customers usually required long-term supply contracts so the business was probably lost for a number of years.
My customer dominated in the Midwest market where it had a shipping advantage and long-term contracts of its own.
Customers in Europe were also extraordinarily loyal to my customer. We weren't sure why, but they did not seem to ever switch from our supply.
The maneuver
When I reviewed the situation with my friend, suddenly it seemed foolish to cut the price to try to win the business back. In fact it would have been disastrous. If he went charging back into the California market he could not possibly compete on price. He would just lower the prices overall and the competitor might even send a message by attacking us in our own backyard.
As the market leader, my customer needed to exert discipline and look for another way to maneuver. He could not maneuver on price. He could not maneuver by sending in the cavalry to re-take the California market, at least for now.
We needed to defend the Midwest market, grow the loyal European market (and find out why we had an advantage there) and then look toward long-term equipment modernizations, and perhaps a West Coast location that would allow us to compete long-term (they eventually built a plant in Nevada).
Creating strategic leverage
The number one priority for a marketing professional is to determine where the company can best maneuver. Is it through product development, investment in branding, being the low-cost leader, developing a new distribution channel, or even through social media prominence?
The key to successful marketing is figuring out where you can create strategic leverage against your competition — where you can maneuver. While marketing might seem overwhelming and complicated, it's not. Chances are, any business is really very limited in terms of where it can exert power. Your strategy is usually pre-determined by factors such as:
Your competitive position in the industry (leader? new entry?)
The growth rate of the industry
Entry barriers
Nature of competition (is it fierce? is it cozy?)
Technological disruptions
Buying trends
… and other factors.
So, the most important word in marketing is "maneuver." Determining where you have room to maneuver in your marketplace will align all the pieces of your strategy and tactics.
This seems like such a simple concept but it's overlooked by many. Does "maneuver" seem like the most important word in marketing to you or would you choose another?
Note check out this accompanying post for more on marketing and maneuverability.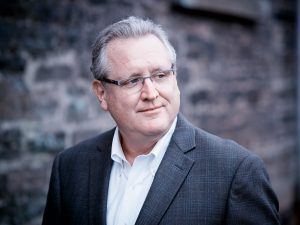 Mark Schaefer is the chief blogger for this site, executive director of Schaefer Marketing Solutions, and the author of several best-selling digital marketing books. He is an acclaimed keynote speaker, college educator, and business consultant.  The Marketing Companion podcast is among the top business podcasts in the world.  Contact Mark to have him speak to your company event or conference soon.
Illustration courtesy Flickr CC and Maybe Joe.