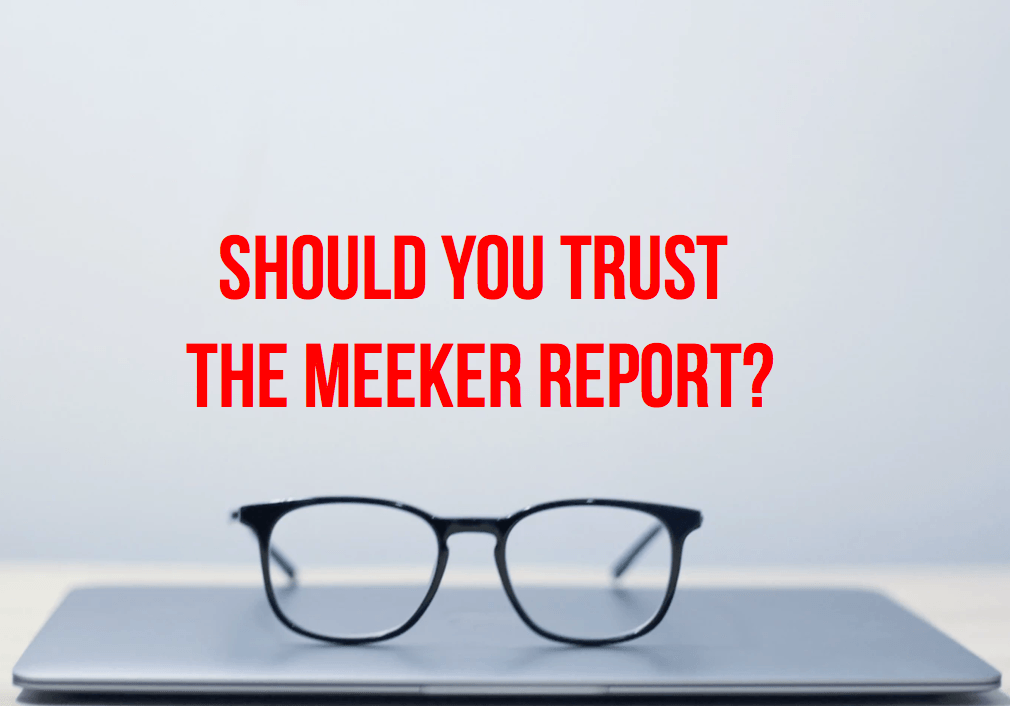 By Mark Schaefer
Like many digital marketers, I look forward to the epic internet trends report produced each year by venture capital firm Kleiner Perkins. Better known as "The Meeker Report," the epic slide deck is an exhaustive summary of the relevant trends we need to be considering for our companies as the digital world moves forward.
Over the past few years, Tom Webster and I have discussed this report on our podcast, The Marketing Companion, and it has always been one of my favorite episodes of the year.
However, this year, my keen-eyed co-host (who knows a thing or two about research) noticed a pattern that arguably tarnishes the reputation of the report. Much of the report obviously features Kleiner Perkins' investment partners, its specific financial interests, and it even has a section sponsored by another company. Sponsored content in a research report?
Over the years, I've read a lot of analysis of the Meeker Report and I've never heard another person connect the dots like this. Kudos to Tom for his sharp-eyed observation.
In the new episode of the Marketing Companion, Tom and I begin by dissecting the report, culling out data points which may impact our listeners, but we also look at this from a content marketing angle. What makes this report important, effective, and distinctive … and will Kleiner Perkins ruin it over time by catering to sponsors and its own self-promotion?
We don't imply that Kleiner Perkins has done anything sinister. In fact, we like the report. But at the same time, it is not necessarily an "Internet Trends" report … it is a report that supports KP's investment decisions.
This is a unique analysis and an important new perspective about our industry's most notable annual research. Listen to this episode and let us know what you think …
If you can't access the episode above, click on this link to listen to Episode 106
Resources mentioned in the podcast episode:
Other ways to enjoy our podcast
Please support our extraordinary sponsors. Our content is free because of their generosity.
Many thanks to our friend Scott Monty for the awesome show intro. Be sure to check out his amazing newsletter The Full Monty and his new podcast available here: fullmontyshow.com.


CoSchedule is the world's number one marketing calendar utility, used by more than 8,000 companies. The application allows users to build out their entire marketing strategy from one master calendar, collaborate with their teams, and streamline their entire execution process in one place. CoSchedule is the web's most popular marketing calendar and the fastest growing startup in North Dakota. Ranked as the best business tool built by a startup on Entrepreneur.com. Get your Marketing Companion 30-day free trial by heading to www.coschedule.com/marketing-companion.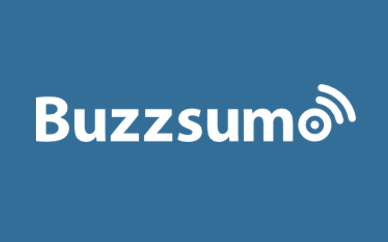 BuzzSumo is the world's best way to discover, analyze and amplify your content. Run over to BuzzSumo today for a 14 day free trial. Beyond data, BuzzSumo offers priceless insights into content discovery, monitoring, influencers, and outreach, content research and planning, and competitor research. It is an indispensable application for content research, analysis and SEO. Find out why so many Marketing Companion fans are now hooked on Buzzsumo. Check out BuzzSumo's powerful technology to look at the hottest content trends down to the hour!
Illustration marked safe for re-use by Unsplash.com