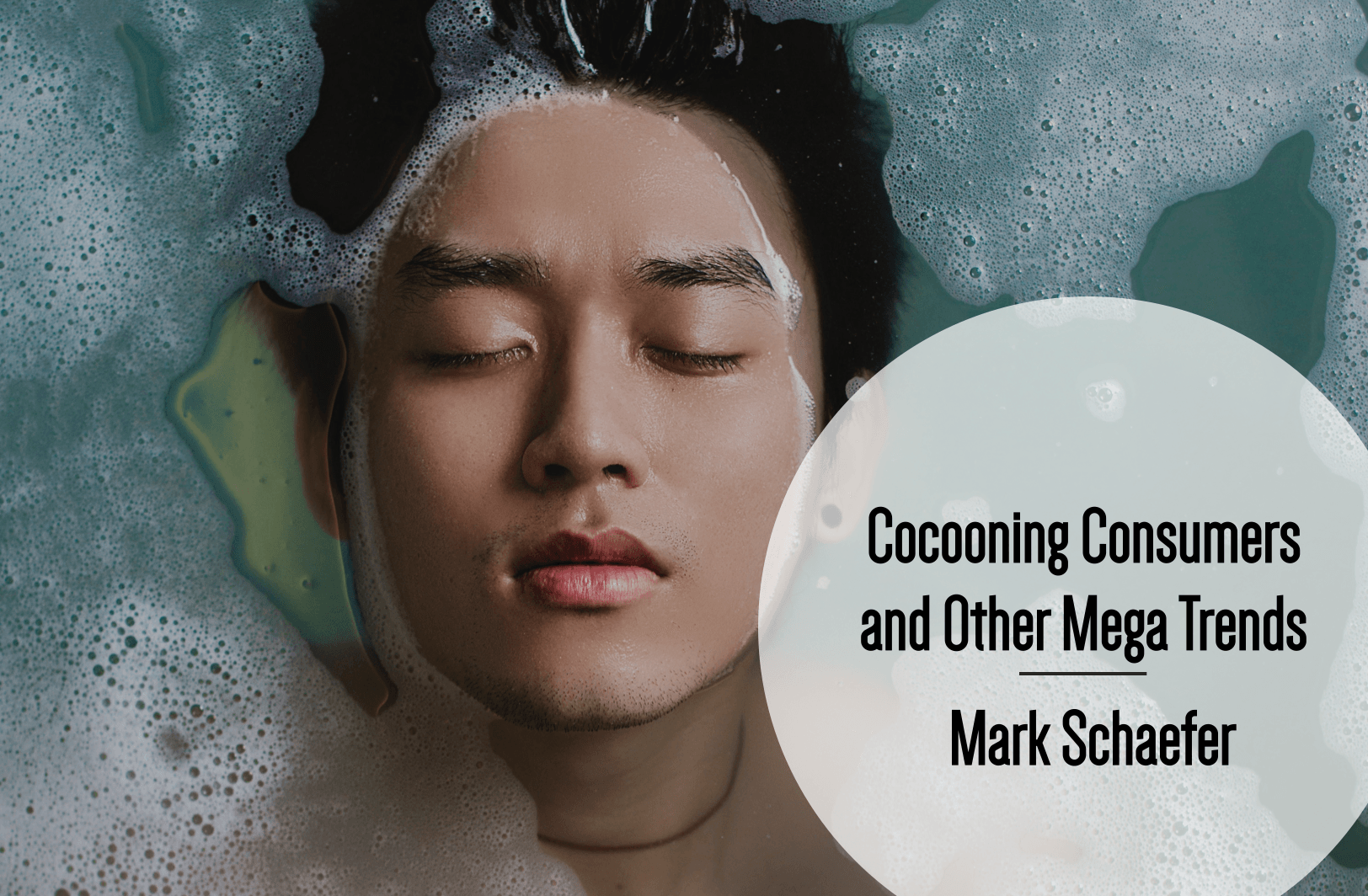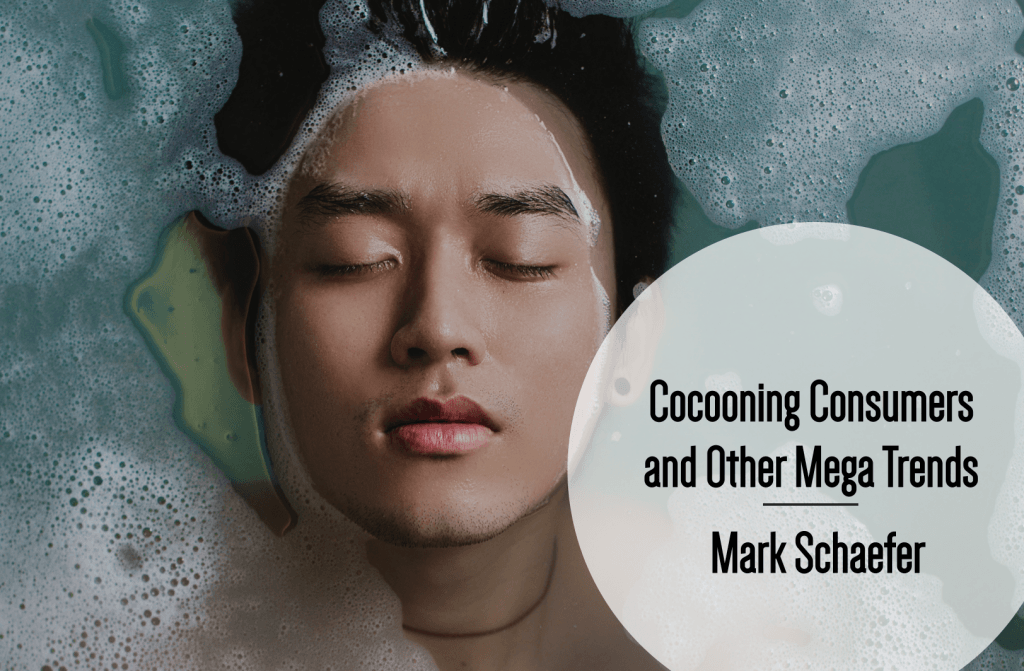 Sheryl Connelly, Ford global consumer trends and futuring manager (yes, I guess futuring is a verb now?) recently published her fifth annual examination of consumer mega-trends.
Tom Webster and I found this to be an exceptional piece of work and an outstanding topic for our podcast. The trends we examine include:
Cocooning consumers:

 

Global upheaval is evident in everything from politics to pop culture, and people are responding to these changes in polarized fashion. As divisiveness grows, a sense of being overwhelmed intensifies. Consumers are hungry for inventive ways to cope and adapt.
The Compassionate Conscience:

 

With an omnipresent news cycle, we are more aware than ever of the challenges consumers face around the world. People are becoming more reflective of their roles in society and more focused on how they can be more engaged.
Retail Therapy:

 

Many consumers are on an endless hunt for something new and different – seeking material goods or experiences that bring happiness. As services aiming to provide efficiency experiences proliferate, consumers now find they can buy the one thing that was never for sale – time
Helplessly Exposed:

 

Big Data claims to be able to interpret our behaviors, which in theory should help consumers. But with Big Data can come Big Bias, and once personal information is relinquished, all consumers can do is hope companies use it responsibly.
Technology's Tipping Point:

 

Virtual reality, artificial intelligence and autonomous technology – long far-fetched notions – are now being incorporated into our daily lives. Worldwide, humans are wondering what the onslaught of intelligent technology will mean for society.
If this were not enough, you can help us cast the all-new Marketing Companion Movie. You'll have to hear it to believe it I suppose. Click to listen!
Click on this link to listen to Episode 120
Other ways to enjoy our podcast
Please support our extraordinary sponsors. Our content is free because of their generosity.
Many thanks to our friend Scott Monty for the awesome show intro. Be sure to check out his amazing newsletter The Full Monty and his new podcast available here: fullmontyshow.com.

88% of Consumers check online before making a purchasing decision. Brand24 gives you instant updates about what your customers are saying about you. Now you can give them timely responses and give your customers peace of mind. With Media monitoring you can search the web for key topics, trends, or discussions. Brand24 enables you to reach customers, so you can react and engage quickly to real-time comments made about your brand. Imagine having all your channels in one place – that's Brand24. Plus, with Apple and Android apps, you can track customers, trends, and insights on the go. At Brand24.com/companion you'll receive THREE MONTHS FREE, just for our podcast fans!


The results don't lie: Typeform has a 57% completion rate on surveys, against the industry average of 20% (according to Survey Gizmo). The difference? Typeform's one-question-at-a-time interface creates a memorable user experience. Use images, animated GIFs, and even video to express yourself more fully. And Typeform integrates with your favorite tools including Google Sheets, MailChimp, Airtable, and hundreds more. Remember: What you ask matters. How you ask is everything. Try this extraordinary application today and go to Typeform.com/companion for a special 30 percent off discount for our podcast fans!

SoloSegment's Site Search Inspector illuminates a huge blind spot for marketing teams and helps them unlock the revenue trapped there. If you're like 85% of companies, you have no idea what's going on in your site's search engine. You either don't have measurements or you ignore what you have. Up to 30% of your visitors search and they could be your best customers. Site Search Inspector targets the site search customer experience with a set of proprietary measures designed to improve success. They're so convinced you're going to improve your success rates, they've tripled the free trial period to 45-days and they're offering 10% off an annual subscription. You can find this special offer on solosegment.com/companion
Illustration courtesy Unsplash.com